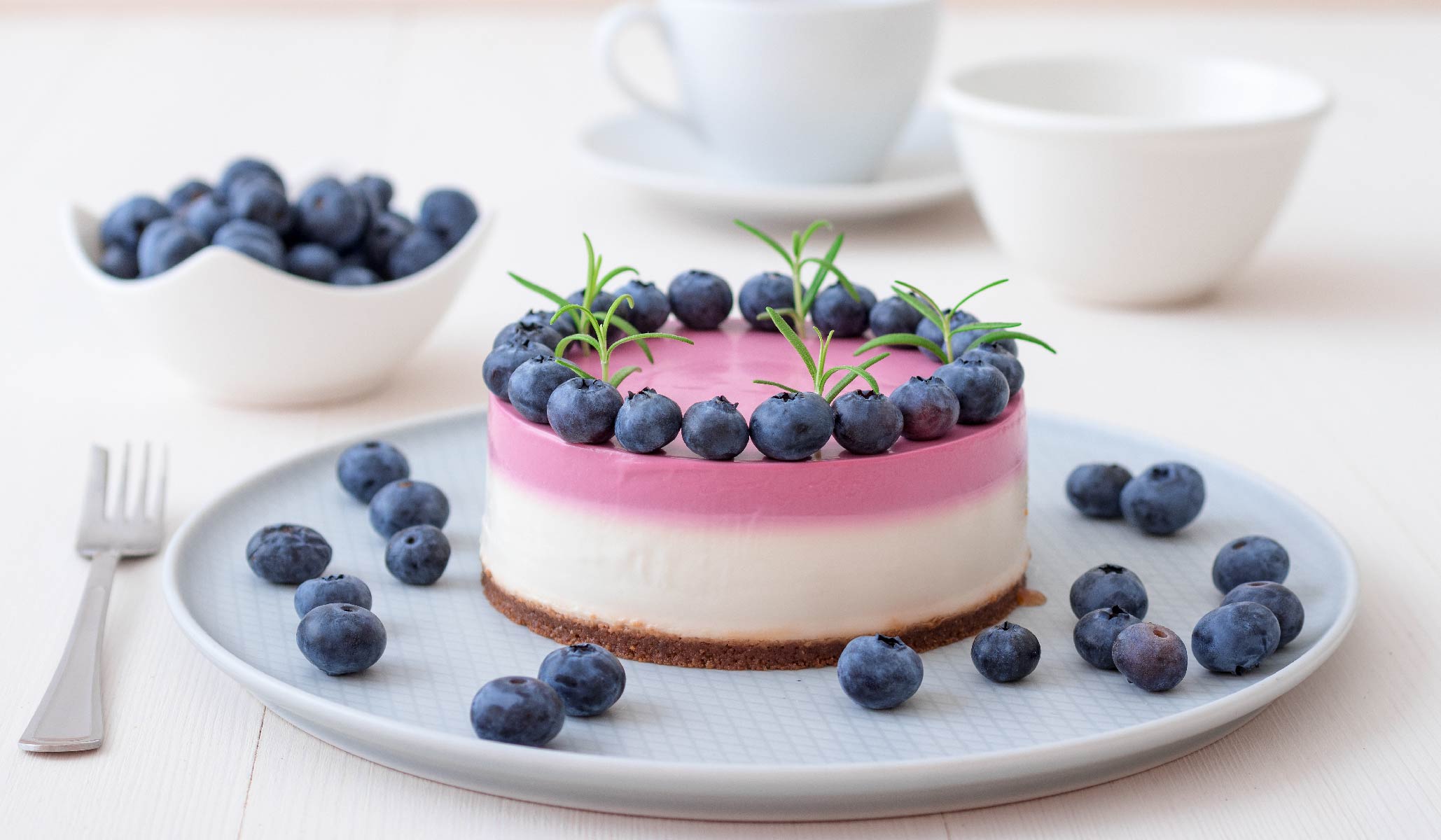 Gorgeous Raw Superfood Vegan Cheesecake
Vegan? Fancy going raw? Neither, but want a healthy tasty treat? Start with this magical Raw Superfood Vegan Cheesecake. It's dairy-free, chocolate-free and raw! This beautiful cake is full of healthy fats from nuts and seeds, multi-source vitamin B, complex carbs like oats and dried fruits. It's ultra-creamy, rich, sweet, and easy to make, perfect for a pot-luck and parties!
This raw cheesecake recipe is similar to the thick rich taste of traditional cheesecake without cheese, eggs or white sugar. It also doesn't require baking, just a blending, and processing of the filling and the crust layers. It uses cashews as one of the main ingredients as they create the perfect taste and cheesecake-like texture. Don't forget the berries, of course! They make the best cheesecake topping. Scrumptious and nutrient-dense, this is one of the best cheesecake recipes that you are looking for!
Ingredients (Serves 9-12)
Crust:
1 1/2 cups raisins
1 cup almonds
1 cup rolled oats
Vanilla cream:
1/4 cup Healthworks Cacao Butter (melted)
1 1/2 cups cashews
3 tablespoons fresh lemon juice
1/4 cup maple syrup
1/8 teaspoon sea salt
2 teaspoons vanilla extract
Mint cream:
1 cup dates
3 tablespoons lemon juice
1/4 cup coconut oil (melted)
1/6 cup maple syrup
1 cup brazil nuts
1/4 cup mint leaves
Strawberry cream:
1 cup dried cranberries
3/4 cup almonds
1/4 cup strawberries
1/8 cup chopped beet
1/6 cup maple syrup
3 tablespoons lime juice
1/4 cup coconut oil (melted)
Instructions:
To make the crust: In a food processor, grind the oats and almonds into flour.

Add the raisins and process until a sticky, moist dough is formed.

Press into the bottom of a 6-inch lined springform pan, leave in the fridge

To make each layer: blend the ingredients for each until smooth and thick.

Spread the vanilla mixture, strawberry cream, mint layer successively into the cake pan in the order you want

Leave in the freezer overnight

Decorate with berries, edible flowers, nuts and mint leaves. Enjoy!
---