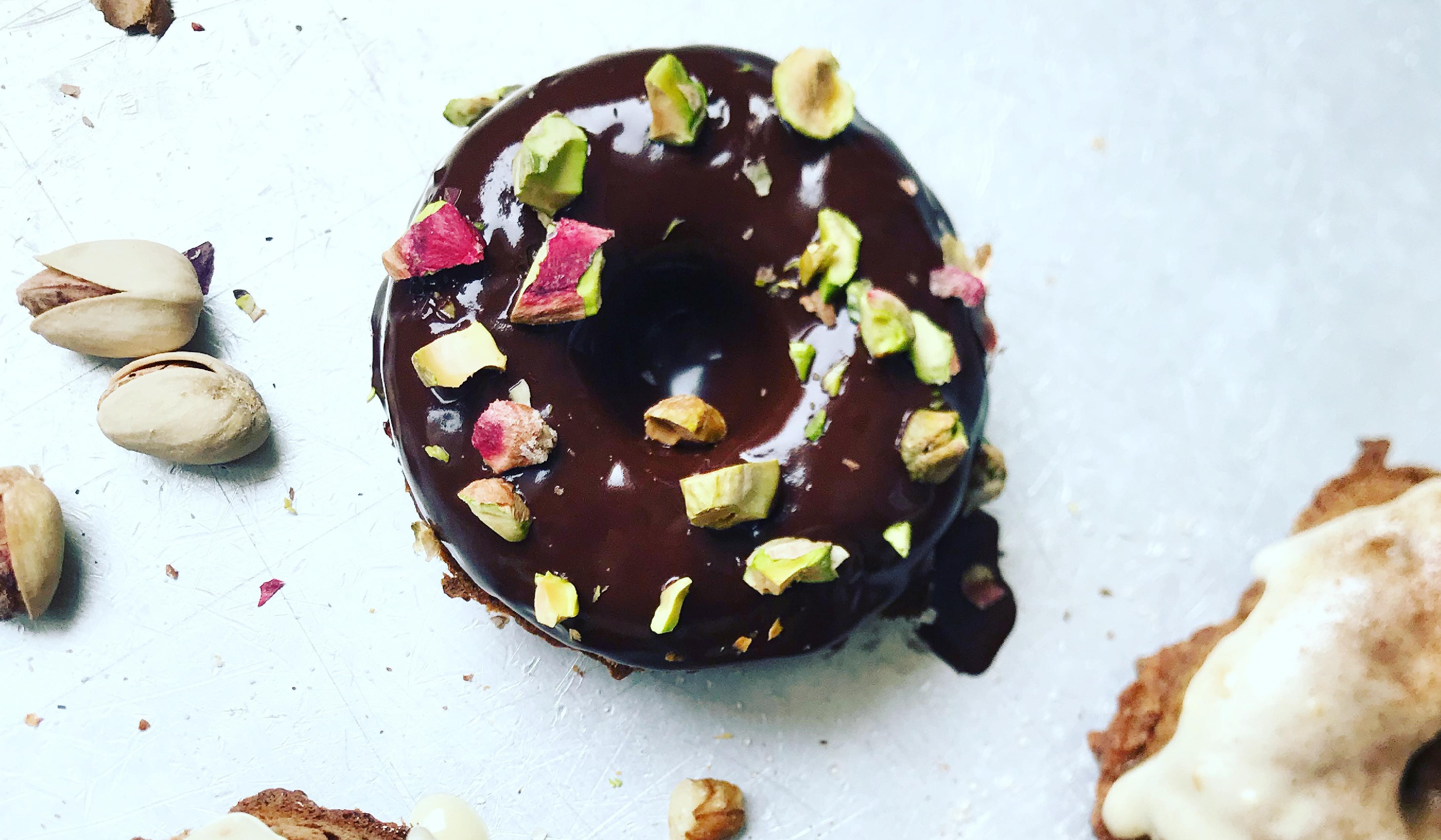 Healthy Bite For A House Party-- Paleo Chocolate Donuts
A chocolate donut can rarely ever disappoint anyone. These rich chocolate frosted donuts are kid-friendly, nut-free, gluten-free and dairy free, which makes them a perfect option for the table when throwing a house party.
Why are they healthier? The main ingredients of this chocolate donut are coconut flour and cacao powder. Coconut flour is a great alternative for whole wheat flour, it is rich in protein and fiber, while low in carbohydrates. It's surely a suitable option for gluten-free and paleo-minded bakers. Furthermore, these donuts are oven baked as opposed to fried in oil.
Cacao Powder does not contain the additives that are often in cocoa such as sugars, milk fat, hydrogenated oils and artificial flavorings. Surely it's a great call for chocolate-lovers and healthy-eaters!
Ingredients
The Donut:
¼ cup     Healthworks Cacao Powder

¼ cup     Coconut Oil

½  tsp     Baking Soda

4 whole   Eggs

¼ cup      Unsweetened applesauce

1 tbsp      Apple Cider Vinegar

2 tsp        Vanilla Extract

2 tsp        Honey

Pinch of Salt
The Icing(Optional):
Instructions
1. Preheat oven to 350 °F.
2. In a large bowl, combine coconut flour, 
cacao
 powder, baking soda and salt
3. In a separate bowl, whisk eggs and coconut oil together
4. Add the applesauce, honey, vanilla, vinegar to the same bowl and stir well
5. Mix the dry and wet ingredients together, stir until 
fully mixed
6. Grease donut pan with coconut oil and add dough to donut pan
7. Place the pan in 
oven
 and bake for 15 minutes or until cooked
8. Allow donuts to cool 
fully
 before icing them
9. For the icing: In a large bowl mix all the Icing ingredients with electric mixer
10. Dip the top of each donut in the icing; or spread icing on the donuts
11. Serve now or put it in the refrigerator for icing 
to harden
. Enjoy!
---