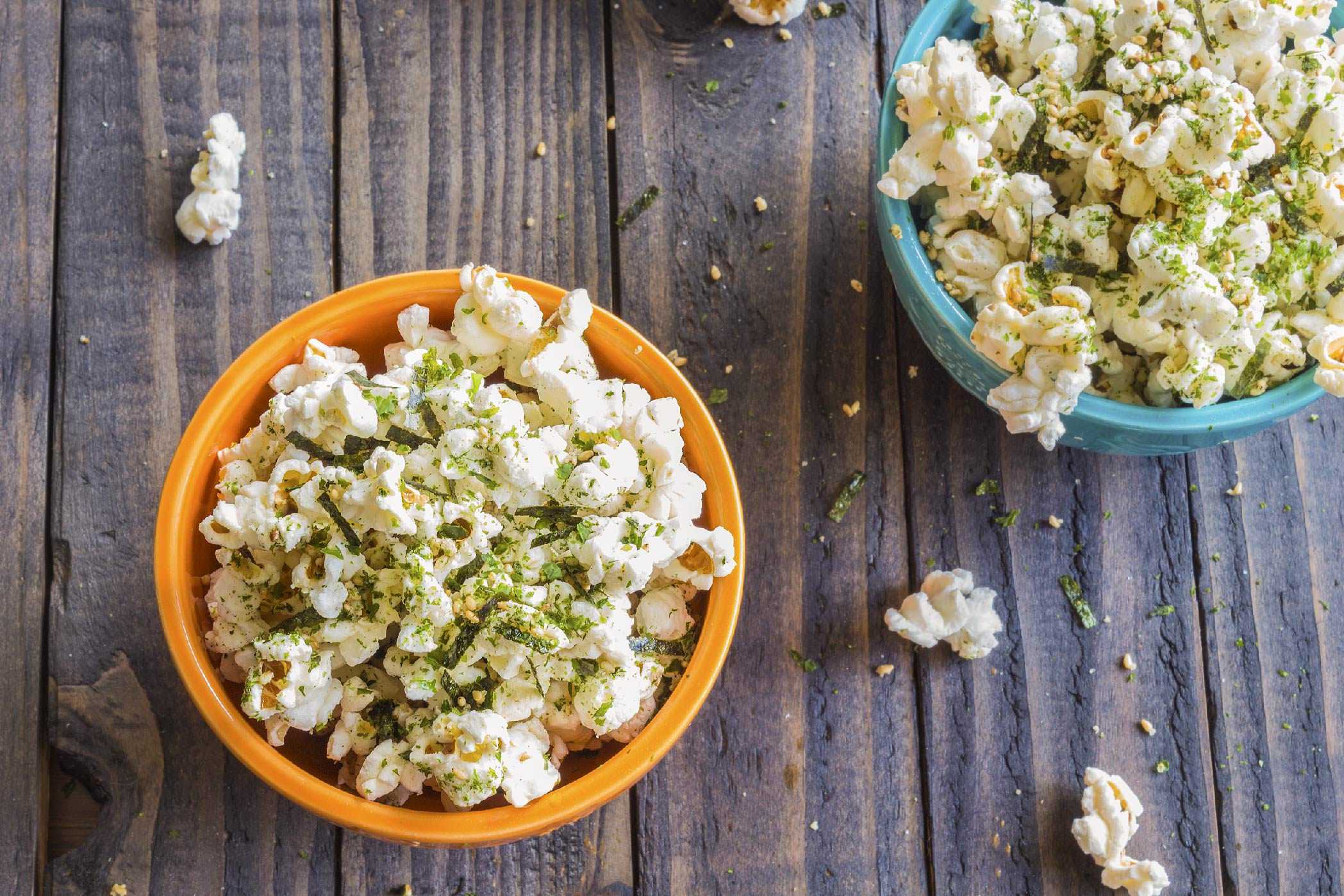 Healthy Chlorella Cacao Crunchy Popcorn
Who doesn't like popcorn? It can be your best buddy for a cozy movie night in. This easy and fun Chlorella & Cacao Flavored Crunchy Popcorn can be made in a matter of minutes, while you are getting ready to watch a movie in the comfort of your living room.
Chlorella is an edible algae and a rich source of nutrients and antioxidants. It is also a great source of plant based protein, and is best eaten raw to avoid diminishing its precious nutritional value. The chlorella powder contains notes of the ocean and will contrast against the rich dark flavor of the cacao. Getting creative, like coating your popcorn, is just one of the many delicious ways to consume it!  
  Chlorella Cacao Crunchy Popcorn 
Ingredients:
For the Popcorn:
Coconut Oil (melted)
Popcorn Kernels
For Coating
2 tbsp Healthworks Chlorella Powder
1 tsp Himalayan Salt 
3 tsp Coconut Oil (melted)
For Cacao Drizzle Sauce
3 tbsp Healthworks Cacao Powder
1/4 cup Coconut Oil (melted)
1 tbsp maple syrup
Instructions:
Warm 

up

 the coconut oil in a small saucepan, gradually add

ing

 in the cacao powder and maple syrup to make the cacao drizzle sauce.

Once it has combined, 

place

 in the fridge to cool.

Cover the bottom of a pan with a 1/8 inch thickness of melted coconut oil.

Once melted, add enough popcorn kernels to cover the entire bottom of the pan.

Place a cover over the pan and wait for the kernels to start popping (around 2 or 3 minutes). Shake the pan when they start popping to make sure all kernels are coated in the oil.

When it gets down to a few seconds between each pop, shut off the heat and let it sit on the stove for a minute.

Remove the cover and pour the popcorn into a large bowl.

Combine chlorella powder, Himalayan salt and melted coconut oil. Coat popcorn with this mixture

Allow to cool and dry

Serve with cacao drizzle sauce. Enjoy!
---