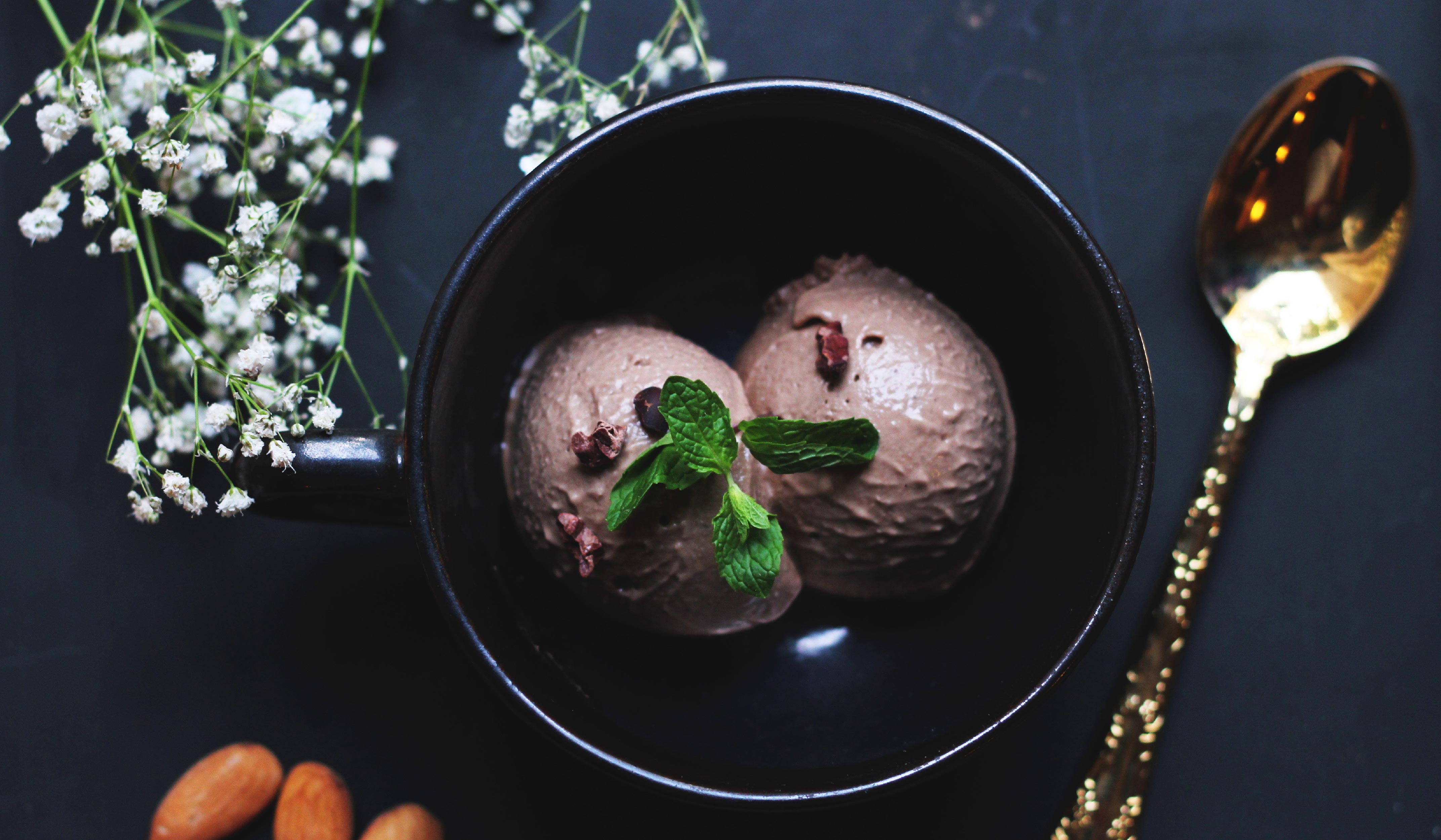 Prepare Yourself A Treat! Healthy Chocolate Nice Cream
After a long day of work, you might just want to go to the fridge and wolf down some Double Chocolate Ice Cream with Cookie Pieces. Well, actually, you can revitalize your mood by preparing and eating the right food as well.
No dairy will be found in this chocolate nice cream. This chocolate nice cream will be a perfect option for satisfying your chocolate craving. Using Cacao powder as the main ingredient, this nice cream is definitely your must-have healthy treat during weekdays.
Why is it healthier? Healthworks Cacao Powder does not contain the additives that are often found in cocoa, such as sugars, milk fat, hydrogenated oils and artificial flavorings. Cacao Powder is high in antioxidants and contains essential vitamins and minerals. Cacao Powder is a healthy alternative to using cocoa powder.
Healthy Chocolate Nice Cream Recipe
Ingredients
4 frozen bananas
2 tablespoons Healthworks Cacao Powder
1/2 cup almond milk
2-3  chopped up medjool dates
1 teaspoon vanilla extract
Instructions
Put all the ingredients in the blender

Blend until thick and creamy

If you like soft ice cream, enjoy immediately. If you like it firm and scoopable, put it in the freezer for at least 4 hours and allow it to thaw for 5 minutes before scooping. Enjoy!

Feel free to store the rest in the freezer to use the next day
Note: You may need to add more milk to get the right consistency.
---