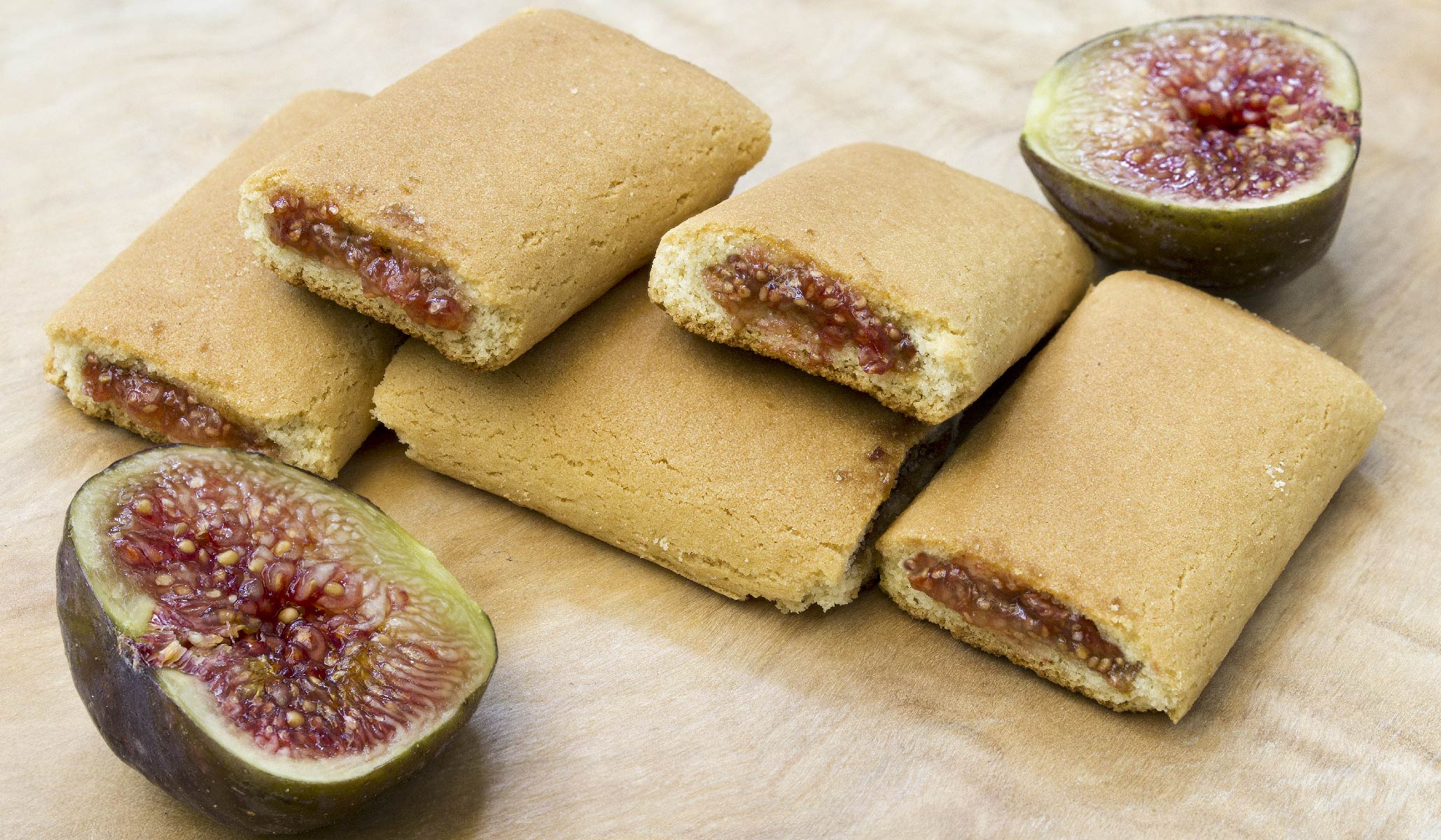 Delightful Rooibos & Barley Fig Rolls
As the weather cools, you can feel the autumn breeze in the air as you stock your cupboard full of fragrant & fall-spiced tea. Your kitchen may somehow be filled to the brim with a blend for every mood and flavor profile. Do you know you can make use of the leftover tea to make some delicious Barley Fig Rolls? The full body and cherry notes of rooibos tea complements the rich sweetness of the fig filling. Perfect to enjoy with a cup of tea on a cozy afternoon.
Rooibos & Barley Fig Rolls (Make 20 rolls)
Dough ingredients
4 tsp rooibos tea leaves
3 oz whole-grain barley flour
4 1/2 oz whole-grain spelt flour
2 1/2 oz coconut sugar
Pinch of salt flakes
Finely grated zest of 1 orange 
1 tsp vanilla extract
Fig filling ingredients
2 tsp rooibos tea leaves
8 1/2 oz dried figs (Stalks removed, roughly chopped)
Finely grated zest and juice of 1 orange
1 tsp vanilla extract
1/2 tsp Healthworks Cinnamon Powder 
1/2 oz maple syrup
Instructions
For the filling, add all the ingredients to a medium saucepan with 160ml of water and bring to a boil. Cook gently until the liquids are just absorbed. Remove from the heat and blend with a blender until relatively smooth. Set aside to cool.

For the dough, toast the tea leaves in a frying pan over medium heat for 2 minutes, just enough to release the tea's flavors. Set aside to cool.

Mix the cooled tea leaves with the flours, sugar, salt, and orange zest in a bowl. Add the coconut oil, 1 tablespoon of water, and the vanilla extract, and mix until well combined, bringing it together with your hands into a ball.

Flatten the dough out on a lightly floured piece of baking paper to form a rough rectangle. Lightly flour the dough, and place another piece of baking paper on top and roll it out to a 23-by-18-cm rectangle. The dough should be a bit less than 5mm thick. Remove the top sheet of baking paper.

Transfer the dough, still on the baking paper, to a baking tray. Form the cooled fig paste into a cylinder down the middle of the dough, leaving a rim of about 6cm at the top and bottom edges.

Carefully roll the bottom edge of the dough over the paste to meet the top edge, creating a cylinder shape with a flat bottom. Press along the joined edge to create a seal, and then trim any excess dough off the edges.

Refrigerate for 1 hour to firm up.

Preheat the oven to 350°F. Line a baking tray with baking paper.

Cut the chilled dough into 1 cm thick pieces using a sharp knife, and place on the prepared tray. Bake for 30 minutes, turning halfway so they color evenly on both sides.

Leave to cool slightly, then serve. Enjoy!
---