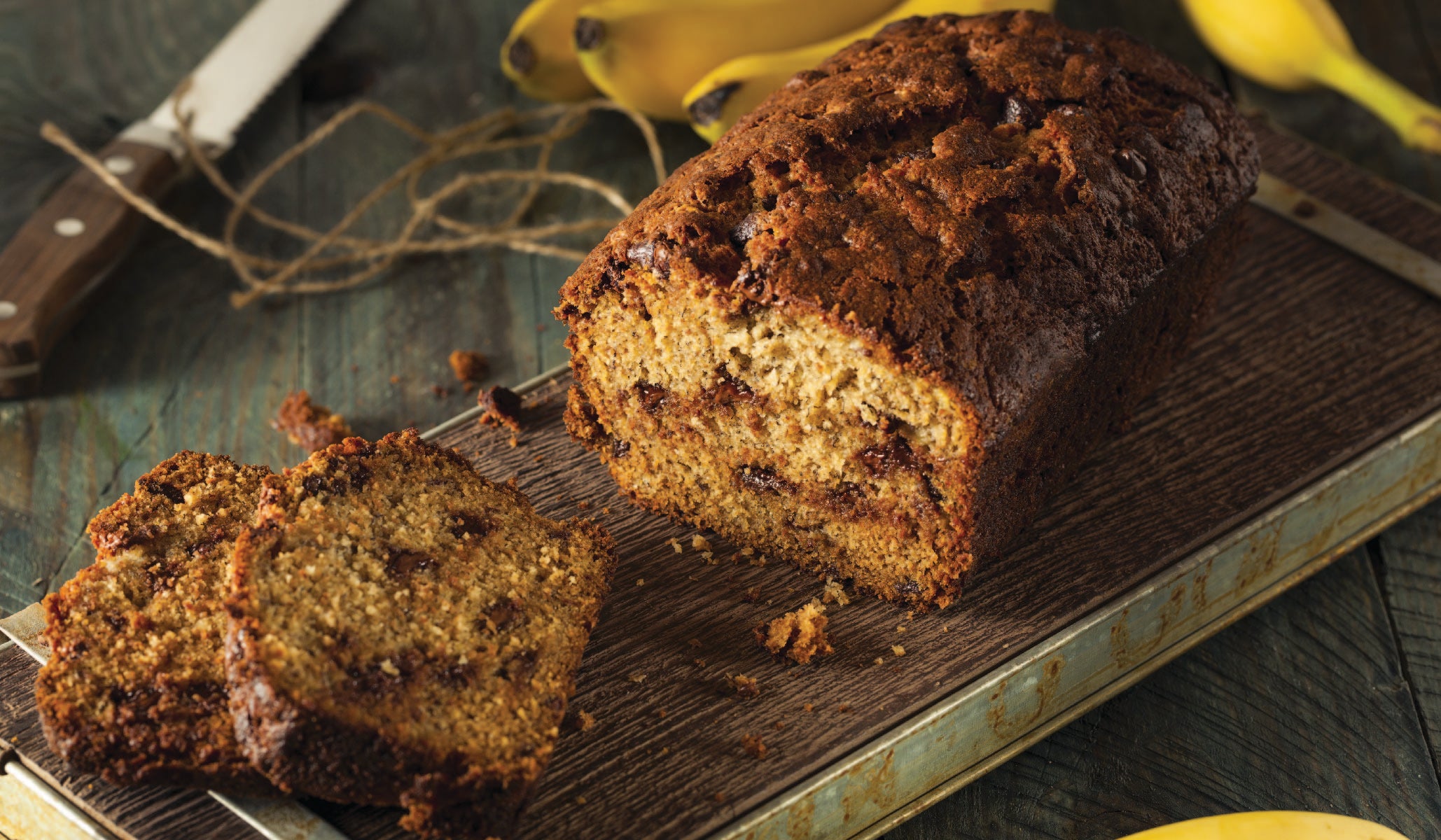 Gluten-free Vegan Chocolate-Chip Banana Bread
With the chill of winter outside, why not enjoy a warm slice of banana bread to pair with your cup of tea or coffee. This gluten-free Chocolate Chip Banana Bread can also satisfy your dessert craving! It's packed with banana flavor, chocolaty goodness, and contains no refined sugar! Have a wholesome slice with breakfast or save the loaf for dessert time!
Ingredients:
3 medium-sized ripe bananas (mashed)
1/4 cup Healthworks Coconut Oil (melted)
1/2 cup Maple Syrup
1/2 cup Unsweetened Almond milk
1/4 cup Ground Almonds
1 1/4 cup Healthworks Almond Flour
1/2 tsp Healthworks Ceylon Cinnamon Powder
1 tsp Apple cider vinegar*
2 tsp Baking Powder
1/4 tsp Baking Soda
Pinch of Salt
1/2 cup Dark Chocolate Chips
Instructions
Preheat the oven to 350 degrees Fahrenheit

In a large bowl, mix 

the

 coconut oil, vinegar, cinnamon, ground almonds and salt, 

until well combined

Sift in the flour, baking powder and baking soda

Add the mashed banana

s

 and chocolate chips, 

then gently

 add the milk a small amount at a time

Transfer the mixture into a loaf tin lined with greased baking paper

Scatter more chocolate chips on top to decorate

Bake for 45 minutes, slice and serve!
*The acidity of the vinegar works with the baking soda to make the bread fluffy. If you can't consume vinegar, substitute it with 1 teaspoon of lemon juice.
---