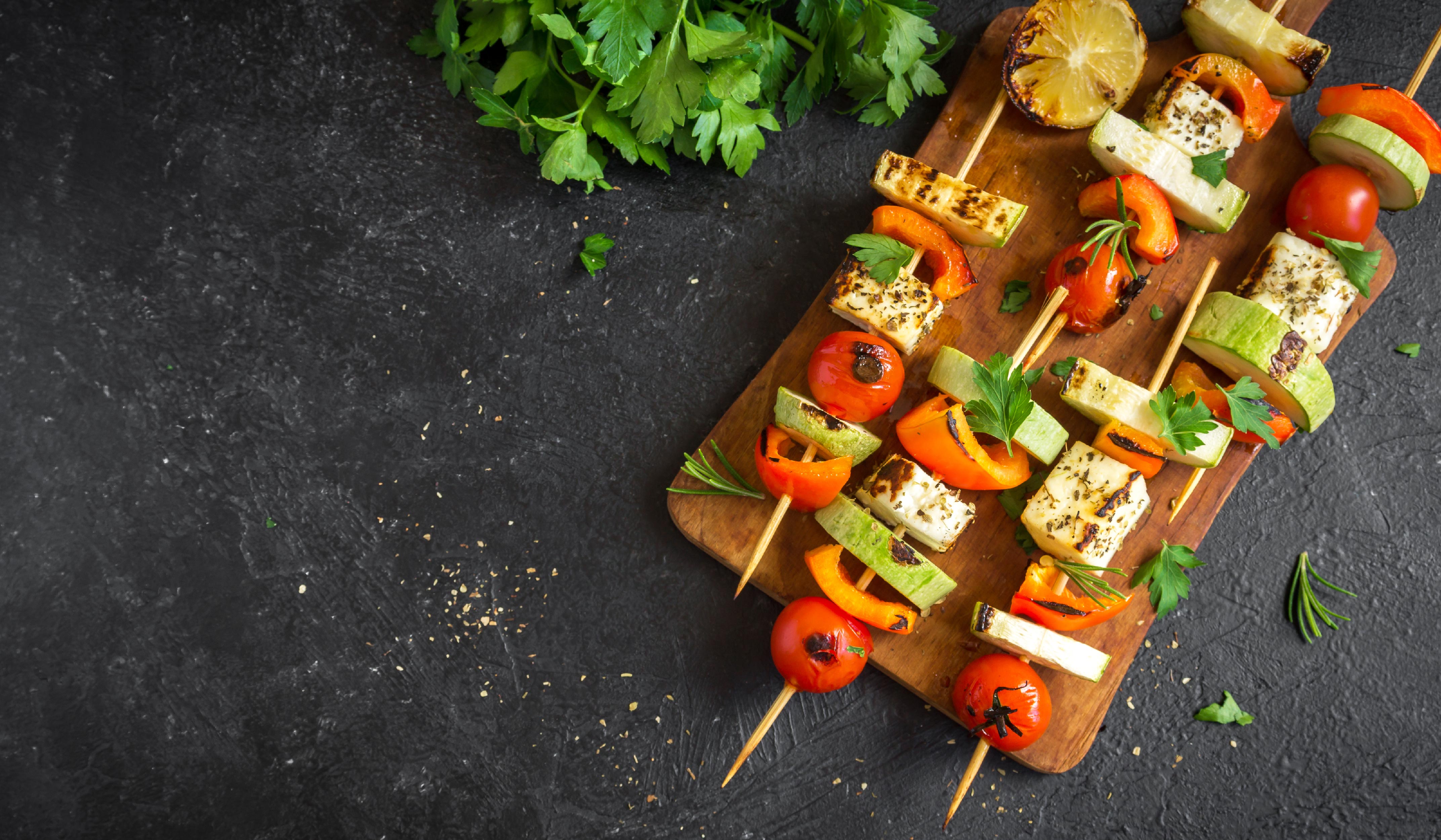 Pack For The Fall Picnic-- Homemade Grilled Veggie Skewers Recipe
Fall is approaching, with cooler temperatures, fewer bugs and the vibrant enchanting scenery.  It's the perfect weather to go for a picnic with your friends and family. Besides finding the perfect cozy yet photogenic outfit for the picnic, it's also a chance to spend quality time preparing food for the picnic with your close ones.
This Grilled Rainbow Veggie Skewers is a perfect match for a picnic in this colorful season. It's easy to prepare, 
minimum fuss
 and easy to handle. Simply chop your favorite veggies to the same size, cook them with spices & seasonings,
 and
 poke them onto a skewer -  that's it! 
It's time to take out your plaid blanket and load your basket with healthy-delicious food, for a happy picnic!
Grilled Rainbow Veggie Skewers
(*Best if all veggies cut to the same size)
1 Red Bell Pepper (chopped into squares)
1 cup of Pineapple (chopped into squares)
½ cup chopped Zucchini
½ cup white mushrooms
½ cup chopped eggplant
1 teaspoon Healthworks Ginger Powder
Cayenne Pepper, Salt & Black Pepper
10+ Wooden Skewers
Cook all veggies in a pan with coconut oil, spices & seasonings

Slowly take two of each veggie and poke onto skewer. Mix, match and layer as you please.

Plate rainbow skewers. Enjoy!
---