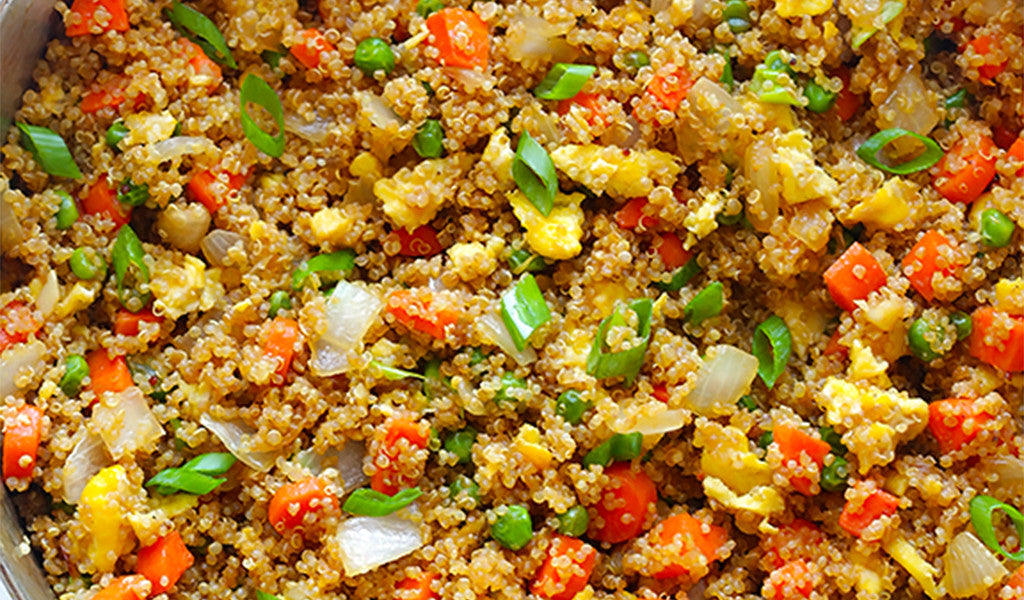 Superfood 101: Quinoa
If you haven't heard of quinoa by now, it's time to get familiar! The possibilities are endless when it comes to quinoa! Seriously, you can eat it for breakfast, lunch, and dinner. That's why we are so excited to introduce our Healthworks Organic Quinoa! 
Healthworks Organic Quinoa will bring a mild flavor, light crunch and rich nutrient content to all of your favorite dishes. Our quinoa is pure, all-natural, and makes for a great addition to any lifestyle.
Quinoa is the perfect gluten-free, cholesterol-free substitute for pasta, rice or couscous. It's also a fantastic wheat-free alternative. Simply rinse, boil in water, and indulge! 
Quinoa can be eaten on its own as a side dish, with a bit of butter or oil, and other seasonings. Paired with stir-fries, beans or curries, quinoa is a healthy substitute for rice, couscous and pasta. Toss it into salads, use it to make meat-free burgers, or mix it into stews. Combine with dried fruit, cinnamon, milk, and maple syrup or honey for a great breakfast dish. Quinoa also works as a baking grain, and makes for tasty and nutritious breads and muffins. Check out our favorite quinoa recipes HERE! 
This versatile grain goes well with everything and is quite healthy too! Quinoa is packed with protein, iron, B-vitamins, magnesium, phosphorus, potassium, calcium, vitamin E and fiber.
As with all of our other delicious products, our quinoa is hand selected from small sustainable farmers to provide a truly exquisite grain to your front door.
Try them out our 2 lb or 4 lb bag today - available HERE on our website and also on AMAZON (with Prime shipping available)! 
---