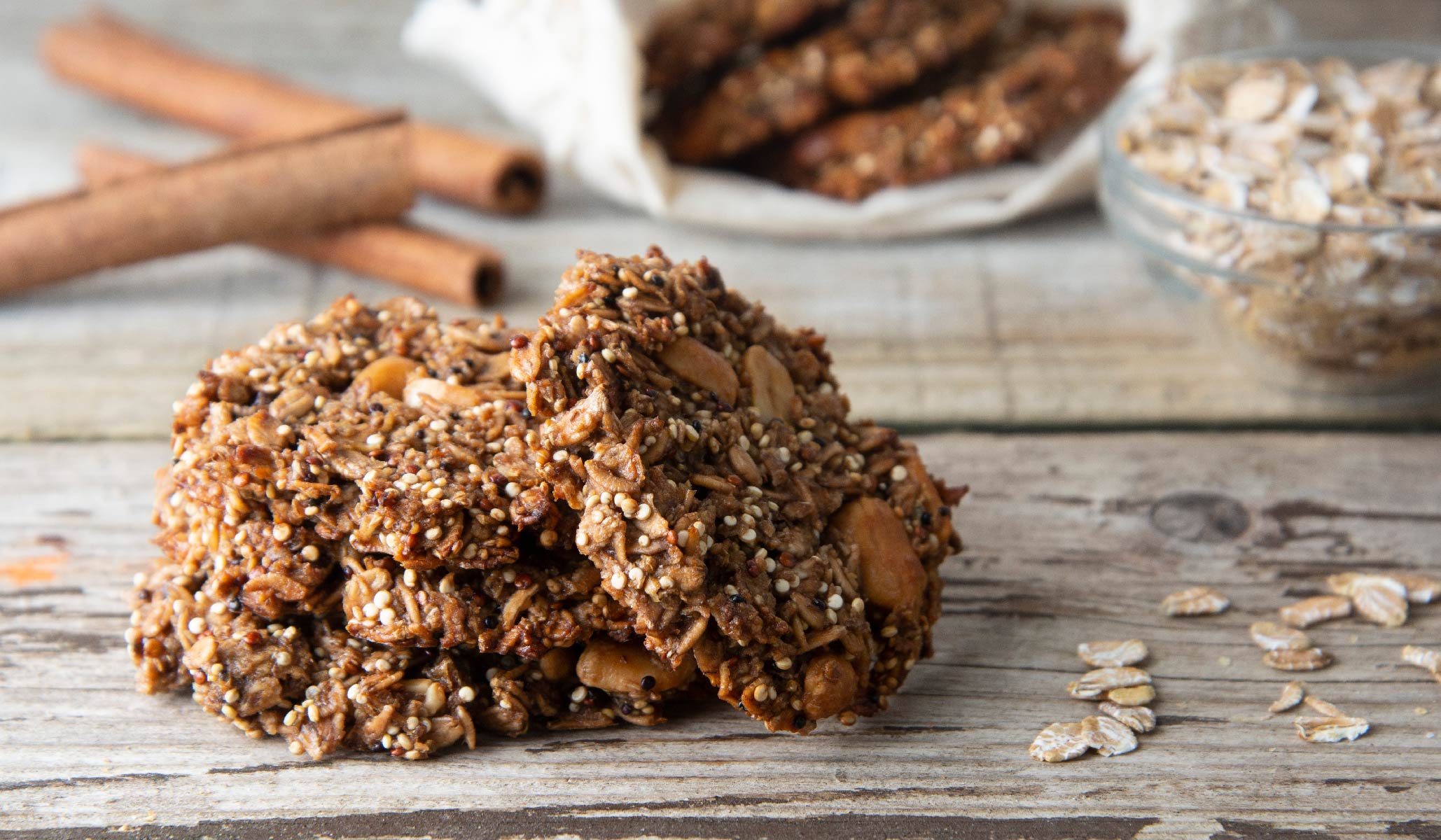 An Afternoon Treat - No Bake Chocolate Quinoa Cookies
These no-bake chocolate quinoa cookies are a wonderful treat for those who have zero desire to step foot near an oven! They only take 10 minutes to prepare, have a chocolate like fudge, but with a softer, gooier, and cookie-like feel!
Ingredients (12 cookies)
1/3 cup Healthworks Cacao Powder
1/2 cup Almond Butter
1/2 cup Healthworks Quinoa
1/4 cup Coconut Oil
1/3 cup Maple Syrup
1/2 cup coconut flakes
1/4 cup Healthworks Cacao Nibs
Pinch of sea salt
Instructions:
Thoroughly rinse quinoa before cooking. Combine 1/2 cup quinoa with 1 cup of water in a medium saucepan. Bring to boil. Cover, reduce heat to low and s

im

mer until

cooked

. (about 10 minutes)

In a small saucepan over medium

heat

, melt together

the

coconut oil, maple syrup and cacao powder. Add almond butter and stir until smooth

Remove saucepan from heat and add in the

cooked

quinoa, cacao nibs and coconut flakes

Line a baking

tray

with parchment paper

Using a cookie scoop, place the mixture onto the baking sheet,

or shape

the cookies with your hand if desired

Sprinkle with sea salt

Chill in freezer for at least 30 minutes. Enjoy!
*Store in an airtight container in the fridge, the cookies can be kept in the fridge for about one week.
---