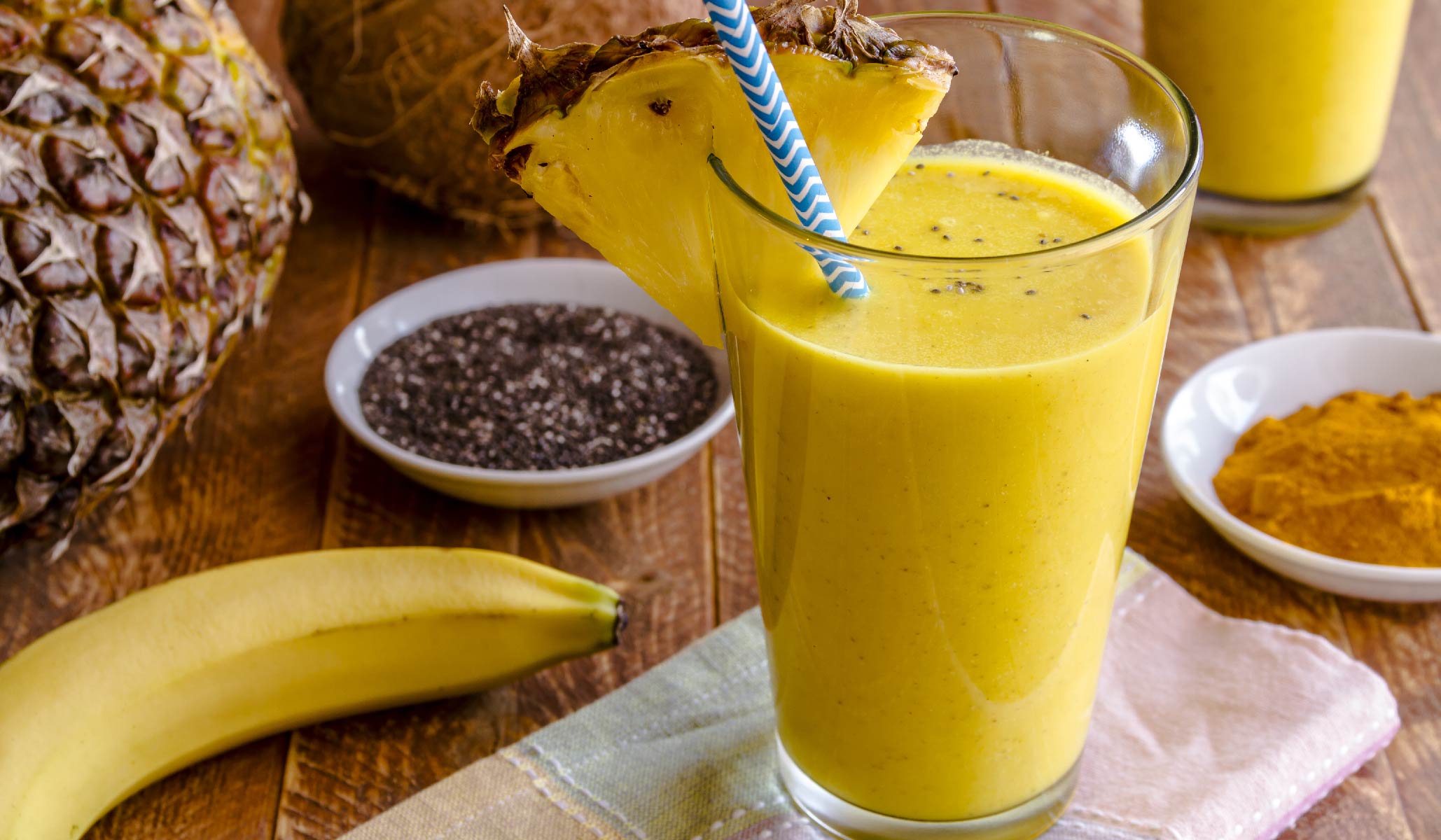 Refreshing Tropical Turmeric Smoothie
When refreshing ingredients meet a healing spice! Pineapple, mango and turmeric come together to make this smoothie with a kick of nutritional benefits! It's also vegan!
Enjoy this tropical Turmeric Smoothie for breakfast, lunch or an afternoon snack!
Ingredients:
4 cubes ice
1/2 cup pineapple (cubed)
1/2 cup mango (cubed)
1 cup coconut milk or cashew milk
1 tsp Healthworks Chia Seeds
½ tsp Healthworks Turmeric Powder
Instructions:
Blend all the ingredients until smooth and creamy. Enjoy!
---