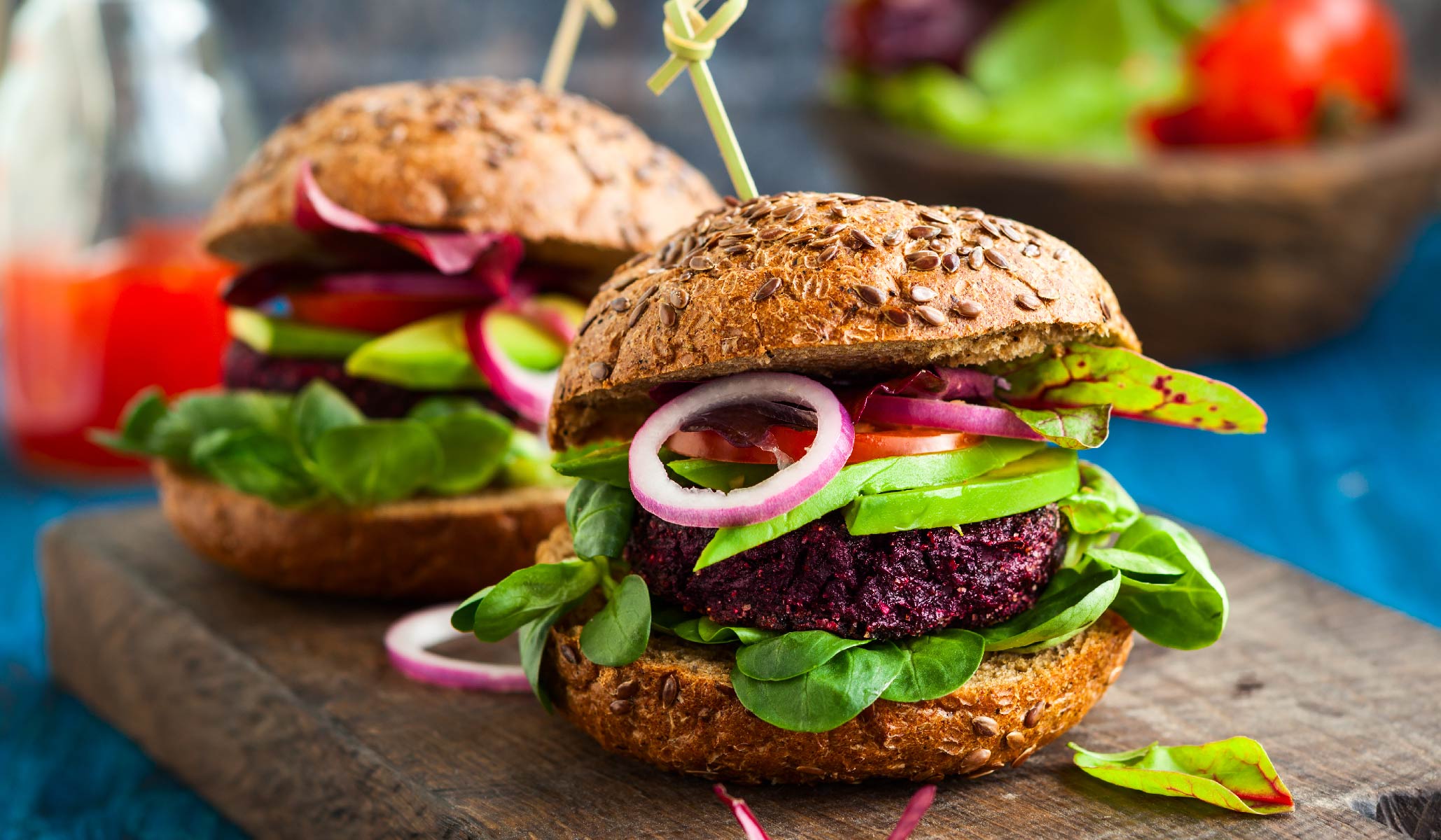 Hemp Seeds Yummy Burger
If you're looking for the next best superfood that can shake up your diet, look no further. Hemp seeds, also known as hulled hemp hearts, contain no psychoactive cannabinoids like THC. Hemp seeds are a very healthy source of nutrients and protein for vegetarians and are a simple superfood to include in any healthy diet. Perhaps that's why hemp seed recipes are seen almost everywhere.
If you are new to the world of culinary cannabis, hemp seeds are a great ingredient to start cooking with and one of the healthiest plants on earth. Hemp seeds are the seed of the hemp, or Cannabis sativa, plant and have a subtle, slightly nutty flavor and an impressive amount of health benefits. It is naturally resistant to pests, so it doesn't require harmful pesticides even when grown on a commercial scale.
Explore the possibilities of cooking and baking with Hemp Seeds beyond what you may have thought possible, and reap the nutritional benefits of the many key nutrients they have to offer. While hulled hemp hearts are great to enjoy in their raw form, they also have the ability to make the easiest, most yummy and delicious hemp seed burger that is naturally Vegan, Gluten-Free, Nut-Free, Paleo, Keto, and Whole30 approved.
This is the perfect treat to have around when you need something quick for breakfast or a snack. Take your baked goods up a nutritional notch by adding Hemp Seeds to things like cookies, breads, muffins, brownies and baked oatmeal. You will most likely forget that you even added them and can feel good knowing your delicious treat also has more protein, healthy fat, and iron than its regular counterpart.
Want to get your helping of hemp seed protein? There are loads of hemp seed recipes that pack a real protein punch. Let's take this twist on the classic burger.
Prep Time: 10 minutes
Cook Time: 30 minutes 
Serves: 4 persons
Apparatus: Large saucepan, food processor, large knife, mixing spoon, chopping board, mixing bowl, potato masher, large skillet
Ingredients:
2 large sweet potatoes
1 large carrot
1 cup of canned kidney beans
2 medium onions
1 cup of Healthworks Hemp Seeds
1/2 cup of parsley
1 Tbsp of ground garlic
1 Tbsp of nutritional yeast
1/2 cup of breadcrumbs
Sea salt
Ground pepper
Vegetable oil
Instructions:
Place water in a large saucepan and boil. Peel and chop the sweet potatoes into medium-sized chunks. Place the chunks in the water and boil until 15 minutes or until soft then drain.

Wait till drained and use a potato masher to mash them. Make sure to have a smooth and lump-free texture result, then move to a mixing bowl.

 

Rinse and drain the kidney beans. Place the kidney beans, onions, carrot and parsley into a food processor, and pulse the mixture until almost smooth.

Add the mixture into the bowl with the sweet potato mash. Mix the veg into the mash so that it is evenly combined.

Sprinkle in the nutritional yeast, ground garlic, and hulled hemp seeds into the bowl. Add salt and pepper to season. Fold these ingredients into the mixture.

Add the breadcrumbs to the mix and stir gently. The crumbs should be evenly distributed throughout the burger mixture.

 

Separate the mixture into four portions. Mold each portion into a burger-shaped patty.

Heat the vegetable oil in a large skillet on medium heat. Place each of the burgers into the pan and cook for around 3-4 minutes per side. Ensure that they are hot all the way through before serving.
---