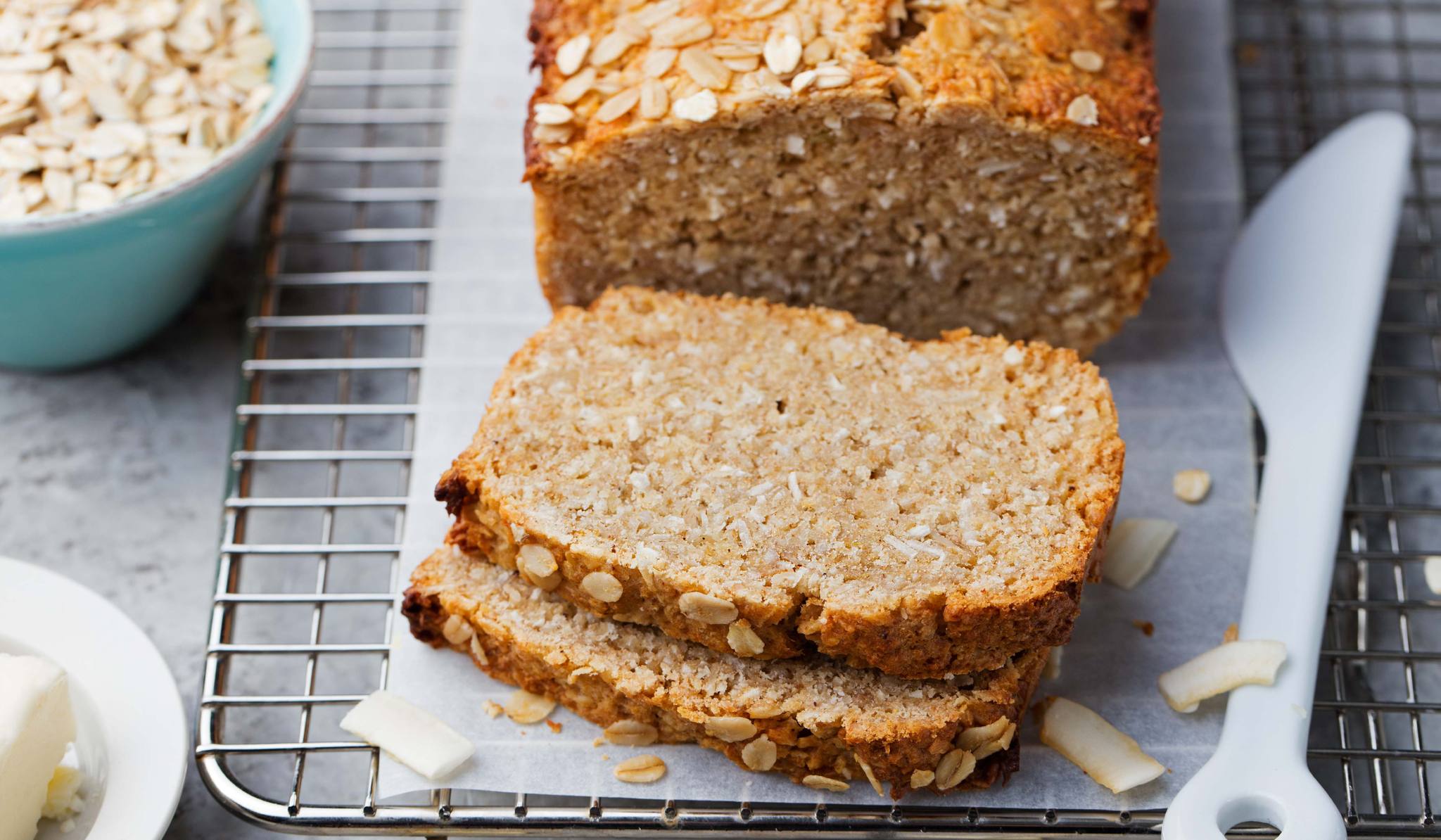 Bake Your Own Loaf--Low-carb Psyllium Husk Coconut Flour Bread
For many people, bread is one of hardest things to give up, not only is it delicious, it is also a comfort food and well-known home staple. However, there many packaged breads that are not fresh, and contain additives and preservatives.
Have you ever thought about baking your own loaf? Consider substituting coconut flour for whole wheat flour, making this Psyllium Husk Coconut Flour Bread a suitable choice for a gluten-free and paleo-minded baker! Coconut flour has a subtle coconut flavor, which can provide a great undertone in your homemade bread! Healthworks Coconut Flour contains protein and fiber, while low in carbohydrates. It is also non-gmo, gluten-free, all-natural, grain-free, vegan and paleo friendly. Tasty and nutritionally dense, it's worth a try!
Psyllium Husk Coconut Flour Bread
 Ingredients:
4 Tbsp    Healthworks Psyllium Powder
1  Cup     Healthworks Coconut Flour
3/4 Cup   Water
1  tsp       Baking Soda
Pinch of   Sea Salt
2 large     Organic Eggs (whole)
1 large     Egg white only
1/2 cup    Extra Virgin Olive Oil
1/4 cup    Extra Virgin Coconut Oil
Instructions:
Preheat oven to 350°F.
Whisk the eggs and egg whites with an electric mixer or in a food processor until foamy.
Add the rest of the ingredients and blend until smooth
Line 8x4 pan with parchment paper
Spread the dough into the pan
Put it in a oven for 55 minutes
Remove the bread from the pan, and let it cool. Slice and Enjoy!
---