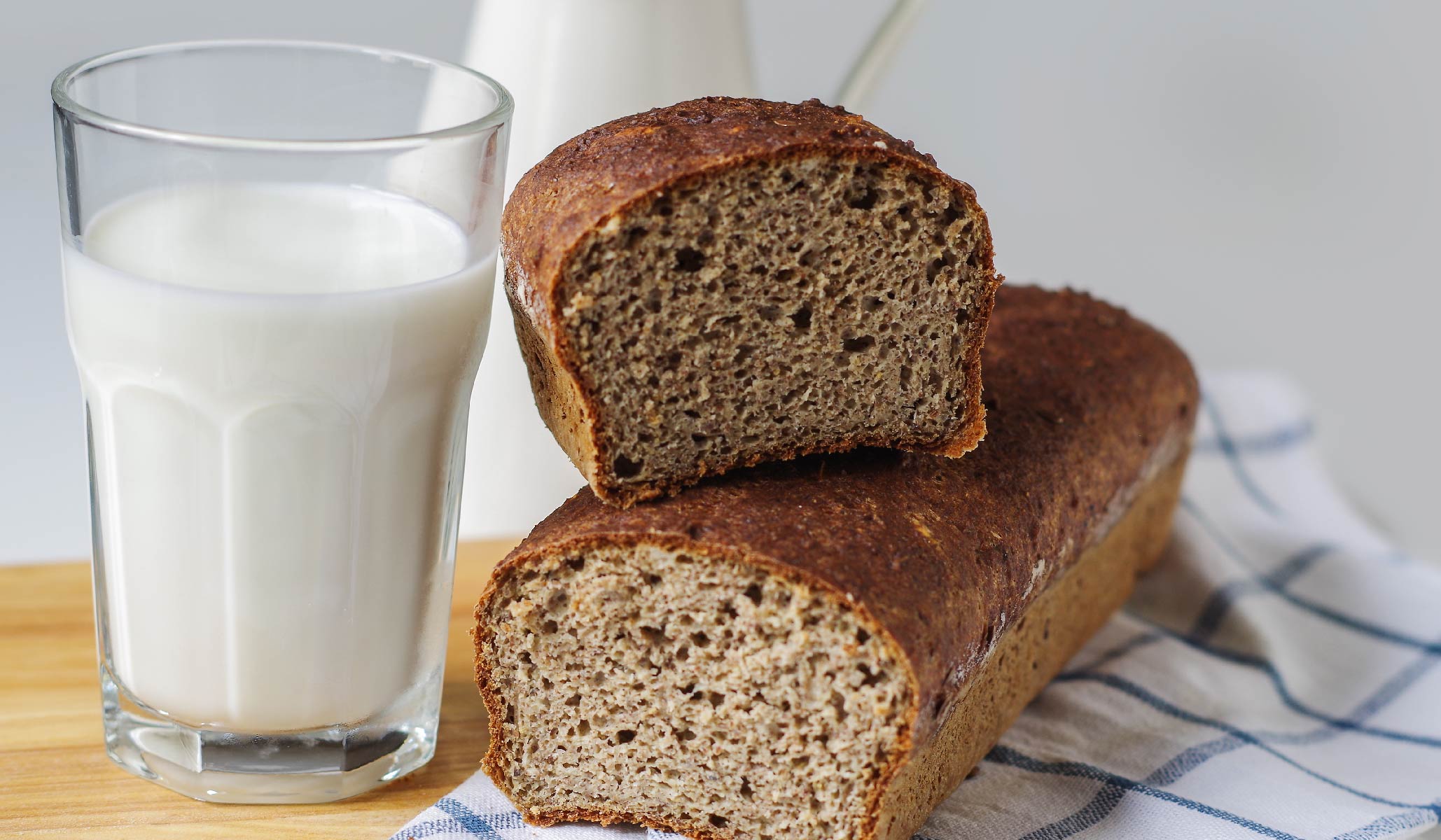 Psyllium Husk Delicious Loaf
This is one of the best low carb bread recipes using psyllium husk that I have ever tasted. An easy to make psyllium bread recipe that makes a lovely loaf!
I like this low carb bread! It's a proper loaf size, not overly dense, cuts well, freezes well, doesn't crumble, and above all tastes pretty great.
The wonder in this low carb bread recipe lies in the use of psyllium husk powder.
When making psyllium husk bread, the process is quite similar in every recipe. You will need to mix the wet and dry ingredients separately and then mix them together. After all the ingredients have been combined, the next step is to add boiling water to the batter.
Be mindful that psyllium husk powder absorbs liquid quickly and bulks up.
If you let it sit a few minutes, you will give it enough time to absorb all liquid, which will then let you separate the dough and start making the ball with your hands. Once the low carb bread is formed, pop them in the oven for 30 minutes and they are ready to eat! Simple isn't it?
Here are some tips to make the best psyllium husk bread:
Always remember you cannot substitute psyllium husk powder. This recipe will not work without it.

Store it at room temperature or inside a ziplock bag in the fridge. You can also freeze them.

Eggs and boiling water are needed in this recipe.

If there is no coconut oil, you can use light olive oil, lard, butter, ghee. Any type of fat will work.

If there is no apple cider vinegar, you can use regular vinegar, rice vinegar or lemon juice. Using apple cider vinegar will make them more fluffy.

If you don't want to add all of the seeds, that's fine. You can skip them easily without any problems.
Ingredients:
Dry Ingredients:
100 g Healthworks Almond Flour (about 3/4 cup tightly packed)
2 tbsp Healthworks Psyllium Husk Powder
1 tsp baking powder
2 tsp Sunflower Seeds
1 tsp Healthworks Chia Seeds
1/2 tsp salt
1/2 tsp garlic powder
Wet Ingredients:
1 egg
2 egg whites
1 tbsp apple cider vinegar (or regular vinegar, rice vinegar or lemon juice)
3 tbsp melted refined coconut oil (or light olive oil, lard, butter, ghee)
4 tbsp boiling water
Instructions:
Preheat the oven to 180C/350F.

Mix the dry ingredients with a whisk in a bowl and mix the wet ingredients in a separate bowl. Pour the wet ingredients into the dry ingredients and mix with a silicone spatula.

Pour in the boiling water slowly and continue mixing. The dough will become quite thick and expand as it absorbs the water.

Knockback the dough, then gently mold it into a ball. (You can spray some olive oil on your hands to make the dough not stick to you.)

Place it over parchment paper on a baking tray and bake for 30 minutes. Bake until golden brown and the loaf sounds hollow when tapped underneath.

Take out and let cool before serving. Cool on a wire rack! Enjoy!
---