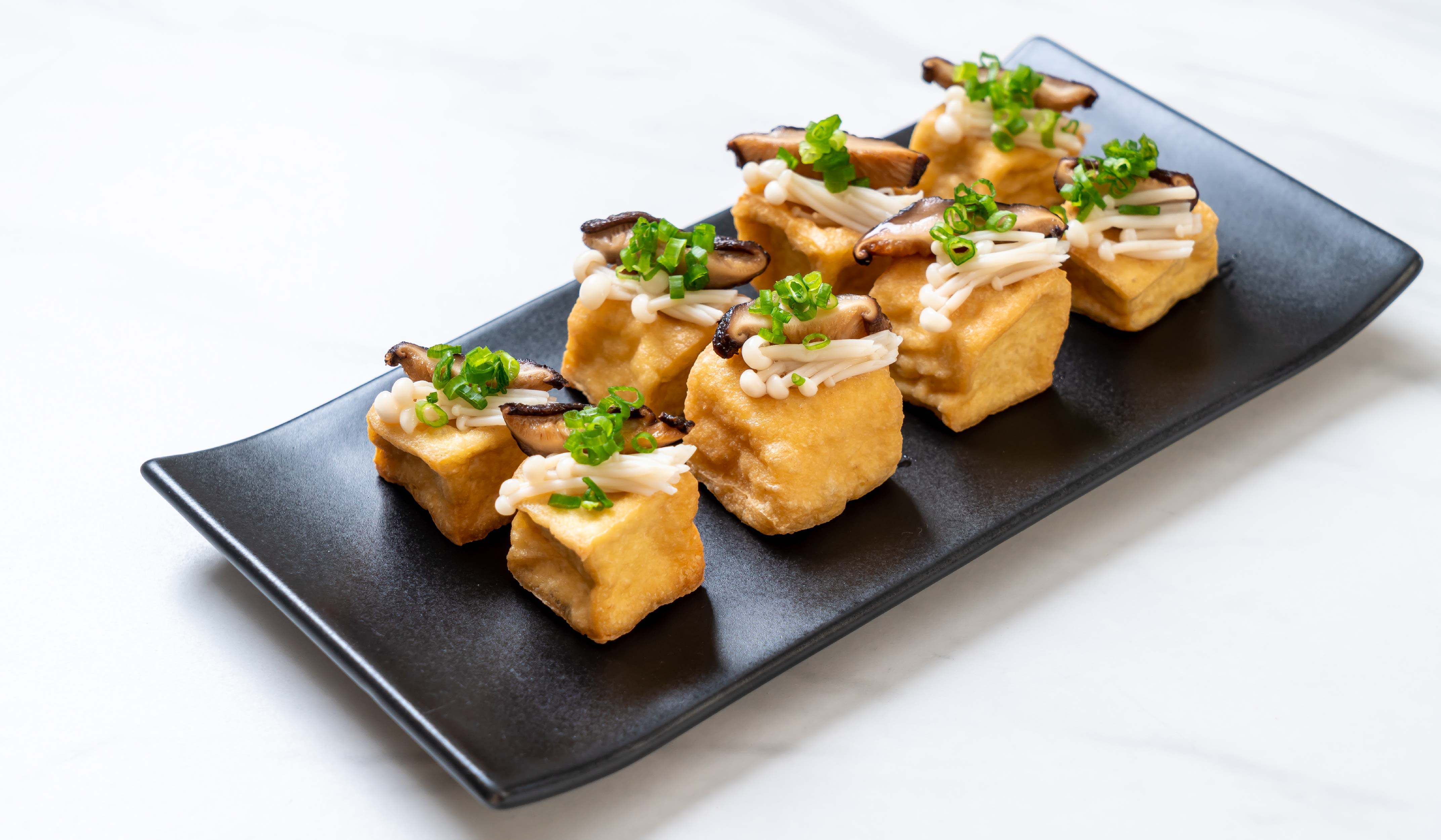 Vegan Dinner Idea-Golden Ginger Tofu
Craving something flavorful, but want something healthy, nutritious, and re-fueling to make for dinner? This is a great option that is quick to prepare, and will leave you feeling satisfied with its warm rich flavor. This is a tasty vegan option that can be served with a fresh spinach salad, stir-fry veggies, wild rice or quinoa.
The correct seasoning on a dish is what elevates it to the next level, and adds the perfect burst of flavor with every bite. Turmeric powder and ginger powder are both known to contain antioxidants, as well as add a fiery aroma to your recipe.
(Serves 1 person)
Ingredients:
6 pieces   Firm Organic Tofu

½ cup      Organic white baby mushrooms

Pinch       Salt & Black Pepper

¼ cup      Chopped spring onion

½ tbsp     Oil of Choice

Pinch       Cayenne Pepper for spice (optional)
Add mushrooms and tofu to a heated skillet with a little oil

After a few minutes, add the ginger, turmeric, salt, pepper

Add in the spring onion last

When cooked, take out and plate

Serve with wild rice or veggies. Enjoy!
---