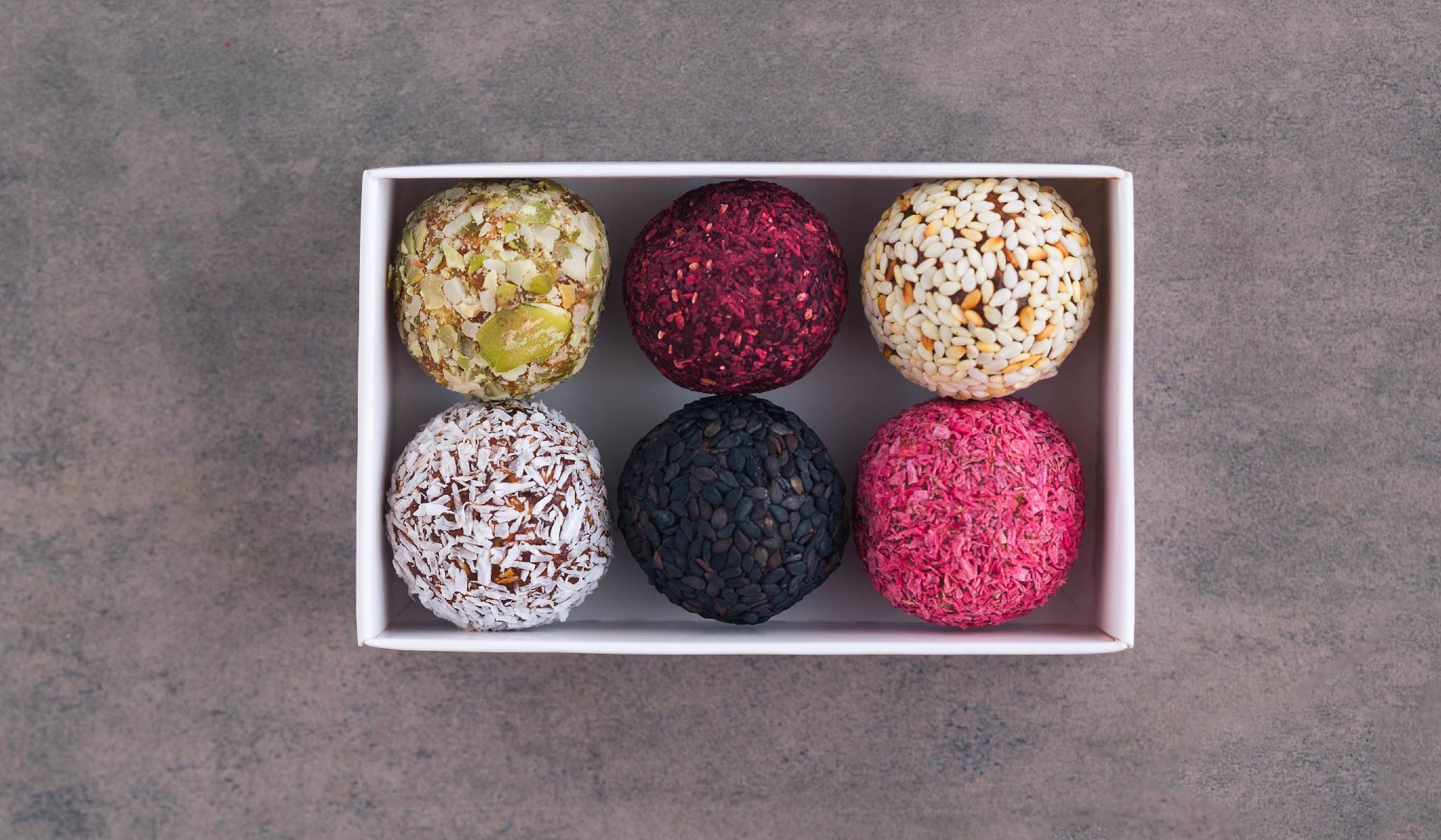 Colorful Superfood Easter Eggs
Easter is around the corner and that means Easter hunts to plan. Do you know you can indulge without having to endure the guilt afterwards?
These superfood Easter eggs are a delightful alternative to chocolatey eggs and are made using superfood powders for natural coloring instead of any harmful dyes!
Bright, chewy and easy-to-make, you can also get your kids involved in the making process!
Colorful Superfood Easter Eggs
Ingredients:
1/4 cup Coconut Oil (melted)
2 tbsp almond milk
3 tbsp Raw honey
2 cup shredded coconut
For coloring
Yellow: 1/8 tsp Healthworks Turmeric Powder
Green: 1/8 tsp Healthworks Spirulina Powder
Purple: 1/4 tsp Healthworks Acai Powder
*Adjust the portion of superfood powder to reach the desired color
Instructions:
In a high speed blender, blend all the ingredients until the mixture holds together

Scra

pe

 down the sides of the blender, if necessary

Divide mixture evenly between 3 small bowls

Color each bowl of mixture using the superfood powder

Mix well with a spoon until the powder is well incorporated

Use your hands to roll teaspoon size balls of 

mixture

 into little ovals. (Let the kids join you!)

Refrigerate the eggs for 20 minutes or until firm. Enjoy!
*Keep the eggs in an airtight container in the fridge for up to a week.
---