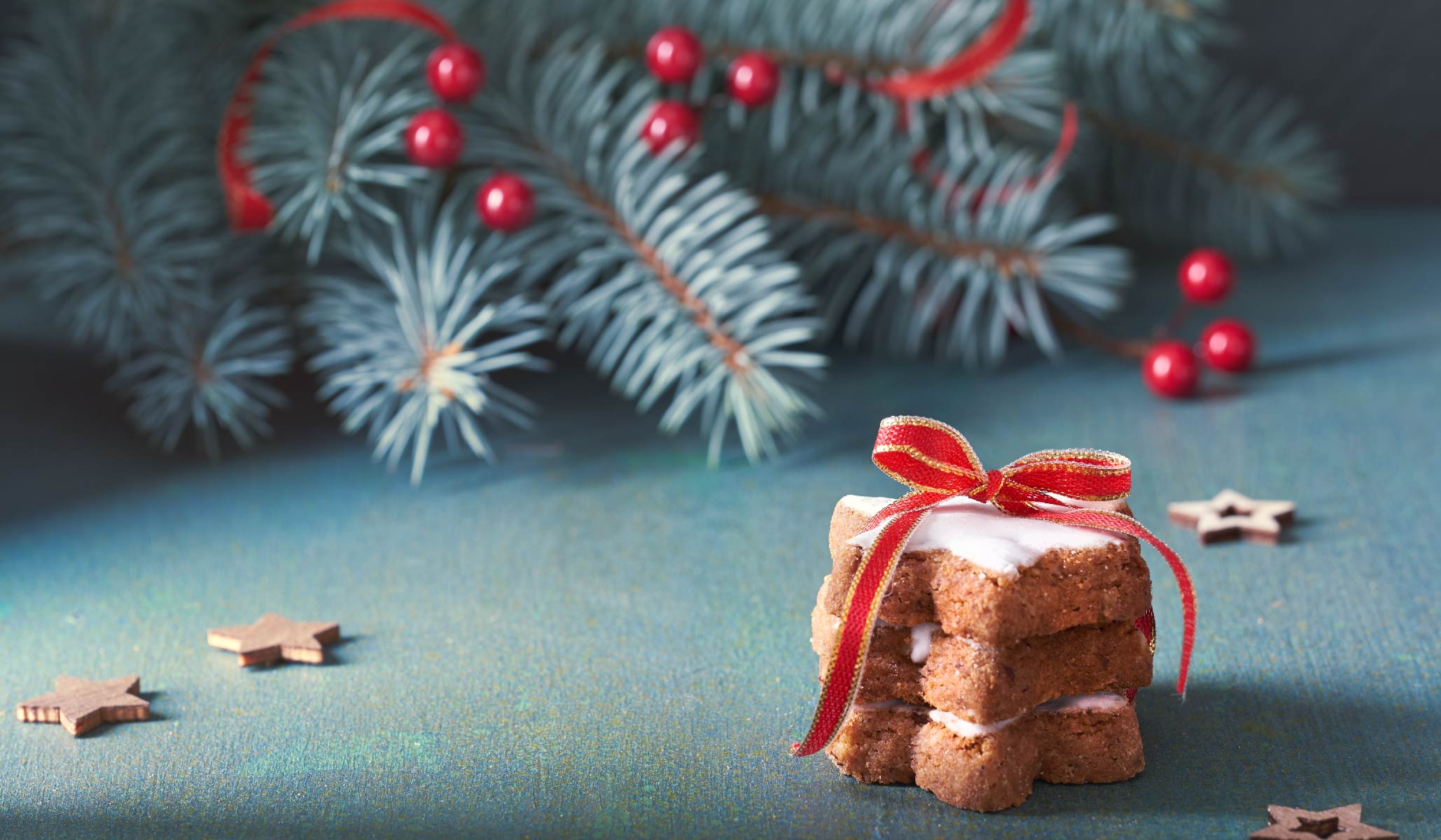 Tri-Color Almond Christmas Cookies (Naturally Dyed!)
Author: Julianne Hall
Everyone loves red and green cookies for the holidays, but not everyone knows what chemicals are lurking in those store-bought food dyes. I know, harsh way to start off a recipe post, but I'm pretty sure you wouldn't be here on my blog if you didn't care about what's in your food, right?
These Tri-Color Almond Christmas Cookies are dyed red and green with all natural ingredients, and you can make them right in your own home! Now sure, they don't look exactly like the artificial bright colors you might get from a packaged food dye, but I actually like these muted colors better. Natural is in, right?
Since we have three different colored cookies, that means we have three slightly different recipes. For the red cookies, I decided on using fresh cranberries as my dye, but you could also try a beet dye, or even hibiscus if you're feeling creative. I added a touch of orange zest to balance out the sour tang of the cranberries. (Check out the bottom of the recipe to see how I made fresh cranberry juice to use as my food coloring.)
For the green cookies, I'm using a culinary-grade matcha with vanilla to smooth out the earthy green tea flavor. Of course, that means the green ones contain caffeine, so don't be eating these ones at night! (And if you bring these to a party, make sure everyone knows these are not for the kiddos.)
The white cookies need no added color, so those simple guys have just the basic five ingredients. Yup, just five! And two of those are salt and water, so they are super duper simple, yet delicious.
In the spirit of keeping these little cookies healthy, we are going with a gluten-free base of blanched almond flour. Be careful not to use regular almond meal; it's different than blanched almond flour and the cookies won't come out the same. Almond flour is made from blanched almonds which have had the skins removed, and is ground up more finely. Almond meal on the other hand contains the skins usually and has a more coarse grind. For cookies, we definitely want to go with the finer option, so I'm using blanched almond flour from my favorite superfoods brand, Healthworks.
Healthworks sells all of my favorite goodies, from organic cacao and maca powders, to chia seeds and goji berries. Their stuff is sustainably sourced and SO affordable in comparison to all of the other new fancy brands out there. Best of all, you can find most of their items in bulk on Amazon. Check out their two pound bag of almond flour on Amazon here. Or, head directly over to healthworks.com, where right now you can get 15% off all almond flour with the code Almond15 at check-out.
These almond Christmas cookies are vegan, gluten-free, naturally sweetened, and naturally dyed. Believe it or not, they taste pretty darn good! I like them in this mini size but you could always make them bigger if you prefer (just add a few extra minutes of cooking time). They are soft and chewy in the middle, lightly sweet, and perfect when dunked into a big mug of almondmilk. Try to have just one, I dare you!
Tri-Color Almond Christmas Cookies (Naturally Dyed!)
1

 

cup

 

fresh cranberries

1/4

 

cup

 

water

1

 

tablespoon

 

organic powdered sugar
In three medium mixing bowls, combine dry ingredients for each cookie, respectively. Each bowl should get flour, coconut sugar baking soda, and salt. Matcha cookies will also get matcha sifted through a fine mesh strainer and combined. (If you prefer to just do one flavor at a time, that's fine, but I like to save time and do all three at once!)

Once dry ingredients are combined, add water to your Plain cookies, water and vanilla extract to your Matcha cookies, and cranberry juice and orange zest to your Cranberry-Orange cookies. (See below for cranberry juice instructions.)

Mix the contents of each bowl well, using separate utensils so you don't mix colors. Combine until an even dough is formed.

Form the dough into balls (about 1 tablespoon each) and place one inch apart on a baking sheet lined with parchment paper. I fit all 36 cookies on one baking sheet! Flatten each cookie slightly with your fingers or the bottom of a glass.

Bake for 14-16 minutes until the bottoms begin to brown. Let rest for 5 minutes and then transfer to a wire rack to cool.

Optional: top off cookies with powdered sugar (sifted through a fine mesh strainer).
Add fresh cranberries and water to a food processor or high speed blender and blend on high for 1 minute, pausing throughout to scrape the sides down as needed.

Strain through fine mesh strainer, cheesecloth, or nut milk bag.
If you don't have a food processor or blender, you can make an infusion instead by boiling the cranberries in water to extract the color! I haven't tried this method but you can google it for more info. Beet juice also acts as a great natural dye if you don't have access to fresh cranberries!
---