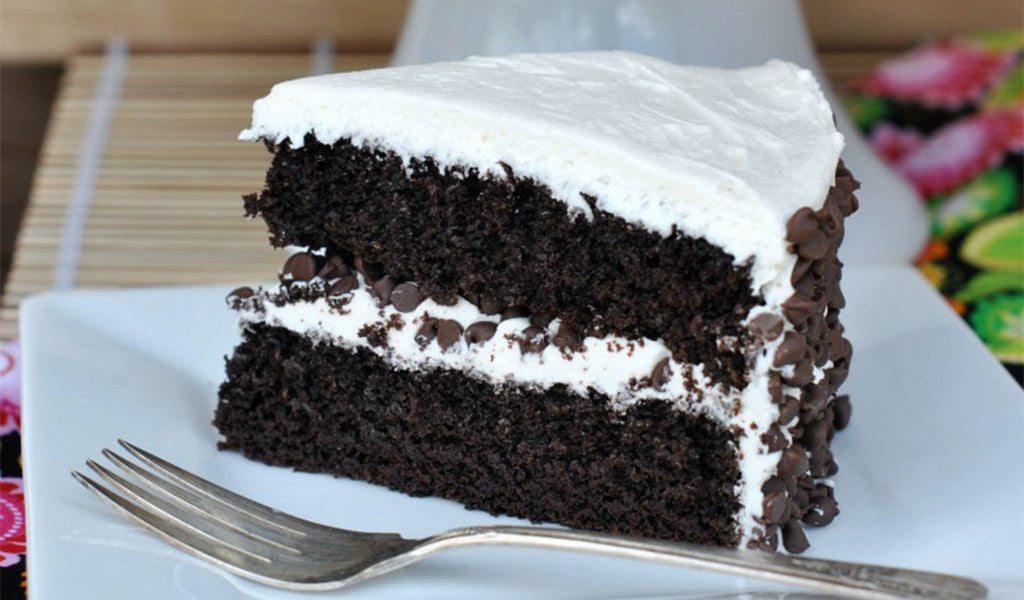 Velvety Beet and Cacao Cake
Ingredients
3/4 cup butter
2 cups white sugar
3 eggs
1 teaspoon vanilla extract
2 1/2 cups all-purpose flour
1/2 cup Healthworks Cacao Powder
1 1/2 teaspoons baking soda
1/2 teaspoon salt
1 cup milk
1 1/2 cups pureed canned beets, juice drained off and 1/2 cup reserved
1/2 cup reserved beet juice
1/2 cup Healthworks Cacao Nibs
Instructions
Heat the oven to 350'F.
Cream the butter and sugar and beat in the eggs until light, pale, and fluffy.
Add the vanilla extract.
Sift together the flour, cocoa powder, baking soda and salt and add in alternating amounts with the milk.
Add the beets and beet juice and mix for a couple minutes or until very smooth.
Pour into two greased 9-inch cake pans and bake for about 25 minutes or until a toothpick comes out clean.
Layer with lightly sweetened whipped cream and cacao nibs.
---