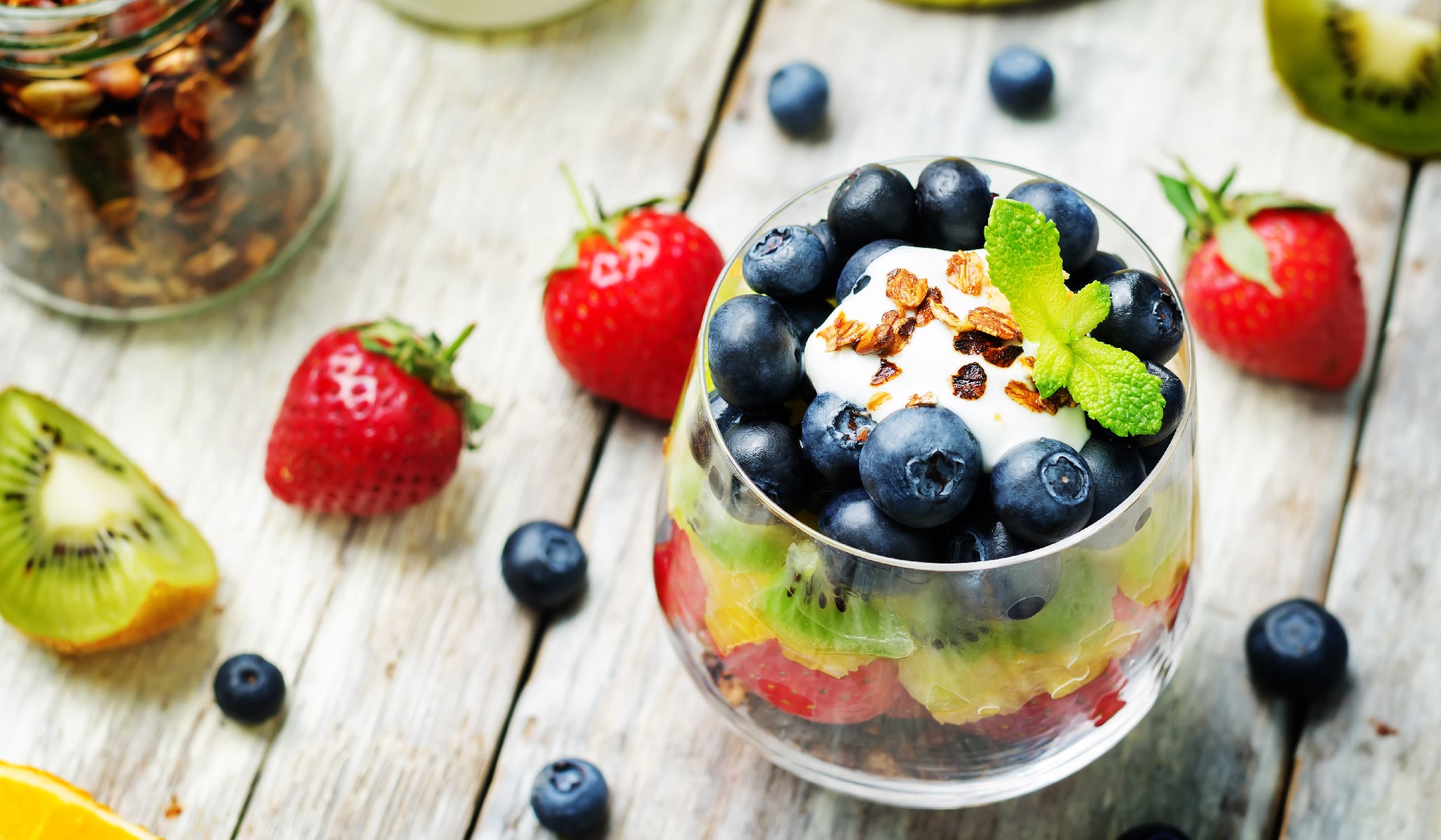 Nourish To Flourish - Rainbow Parfait
Eating the rainbow is a fundamental healthy eating tip! For optimal health, we need a rainbow of nutrients and colors. Also, to avoid meals becoming boring, we can pay attention to the presentation of food. This rainbow parfait is packed with nutrients and looks inviting. Who doesn't love a vibrant rainbow in a glass? 
Ingredients (2 servings)
2 cups non-dairy yogurt
1 cup Strawberries
1 cup Clementines
1 cup Mangoes
1 cup Kiwis
1 up Blueberries
2 tbsp Granola
1 tbsp Healthworks Cacao Nibs
Instructions:
Wash and slice fruits into small pieces.

Line up small glasses. Layer yogurt and fruits in rainbow colors.

Top with granola and cacao nibs. Enjoy!
---