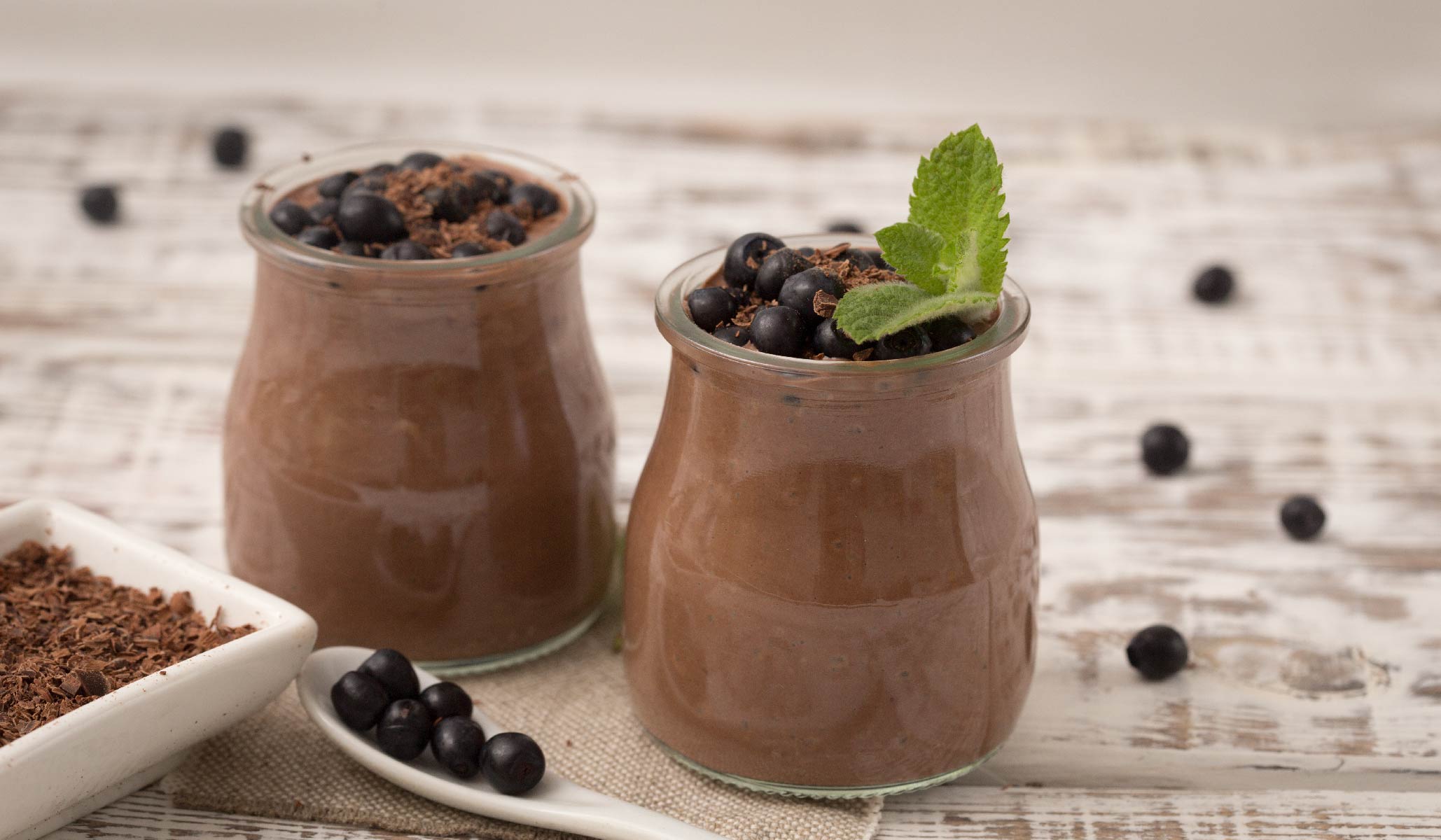 Creamy Chocolate-Mint Pudding
Craving dessert? How about this creamy chocolate-mint pudding. When fresh mint leaves steep in fat-free milk to impart the herb's essence, the taste is much more delicate than that of mint extract! The rich deep flavor of cacao will also satisfy your chocolate craving without any artificial sweeteners.
Creamy Chocolate-Mint Pudding
Ingredients:
3 cups almond milk
2 tbsp maple syrup
2 tbsp Healthworks Cacao Powder
1/2 cup rice flour
1/2 cup fresh mint leaves
3 large egg yolks, lightly beaten
1/8 tsp salt
1/2 cup raw dark chocolate (chopped)
1/2 tsp vanilla extract
Instructions:
In a small saucepan, heat milk over medium-high heat

Remove from heat, add mint, let it stay 

and soak

 for 15 minutes

Strain milk mixture 

using

 a sieve into 

a

 bowl

Pour milk to pan, stir in maple syrup, cornstarch, cacao powder and salt, warm up over medium heat

Add in egg yolks, constantly stirring with a whisk until mixture thickens

Remove from heat, add vanilla 

extract

 and chocolate, string until chocolate melts

Pour pudding into 

small

 bowls, put in fridge and chill

Top with fresh fruit & nuts

, Enjoy!
---