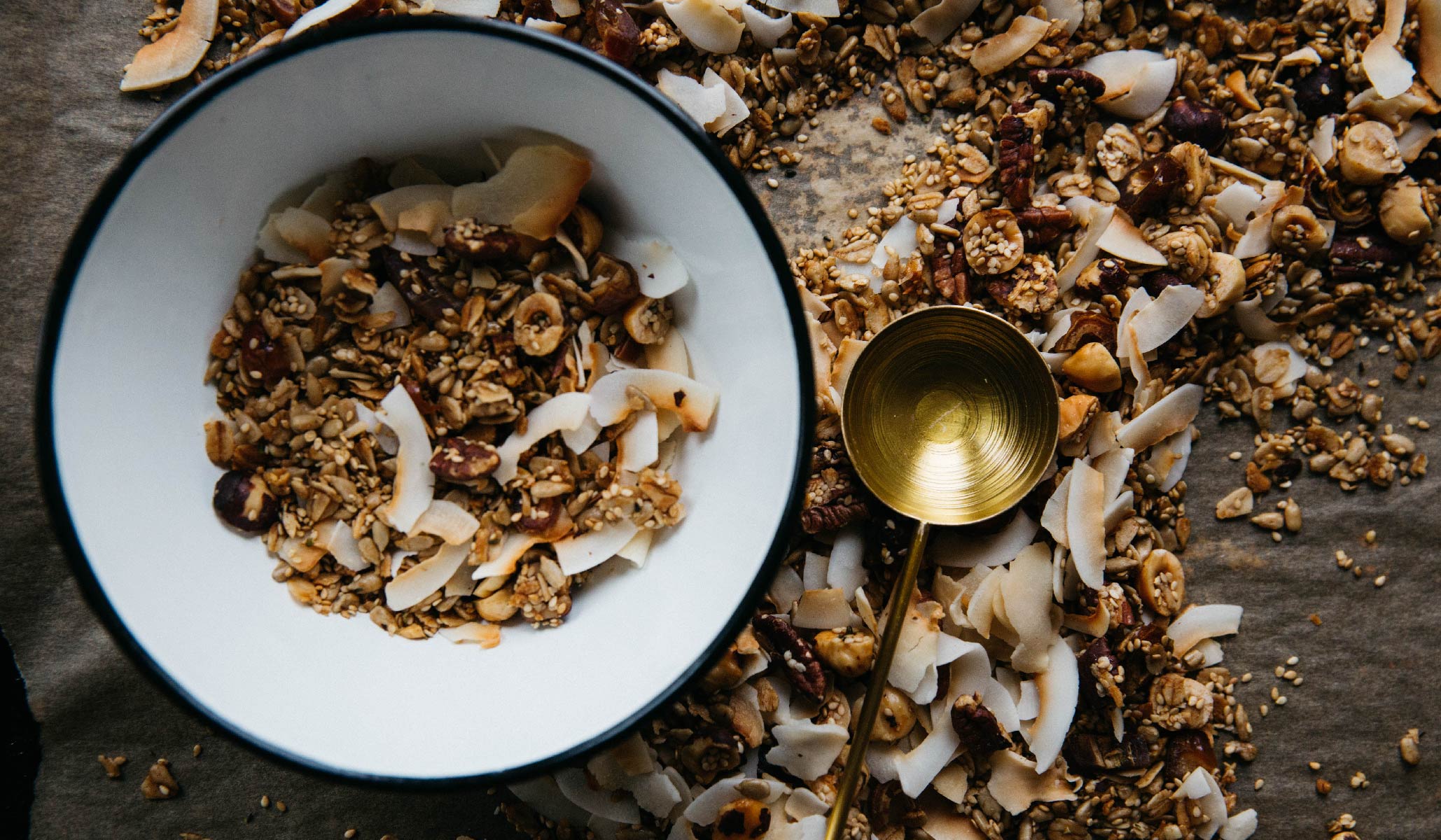 Homemade Choco Granola For The Week
Don't you just love the crunchy texture of granola?
Many packets of granola are high in sugar and contain a lot of unnecessary ingredients such as unhealthy fats and oils. Why not consider switching this with your own homemade granola? Making your own granola allows you to have full control of the amount of sugar and the quality of ingredients. Also, you can add the flavors that you like best.
The homemade granola is perfect to enjoy with yoghurt, almond milk, atop a smoothie bowl, and pairs well with a tangy fruit such as a granny smith apple!
Ingredients:
Instructions:
Preheat oven to 350 degrees Fahrenheit

Line a baking pan or tray with parchment paper

In a bowl combine all ingredients and mix well

Lay the mixture across the baking tray

Bake, but keep checking and turning the mixture over with a spoon every 10-15 minutes

Remove after about 30 minutes or until crisp, and let cool.

Break up clumps and store in a container for use during the week. Enjoy!
*Special Discount: Simply enter discount code: cacao2 at checkout, to enjoy 15% off on Cacao Powder 2lb*
*Limited-time offer only
---