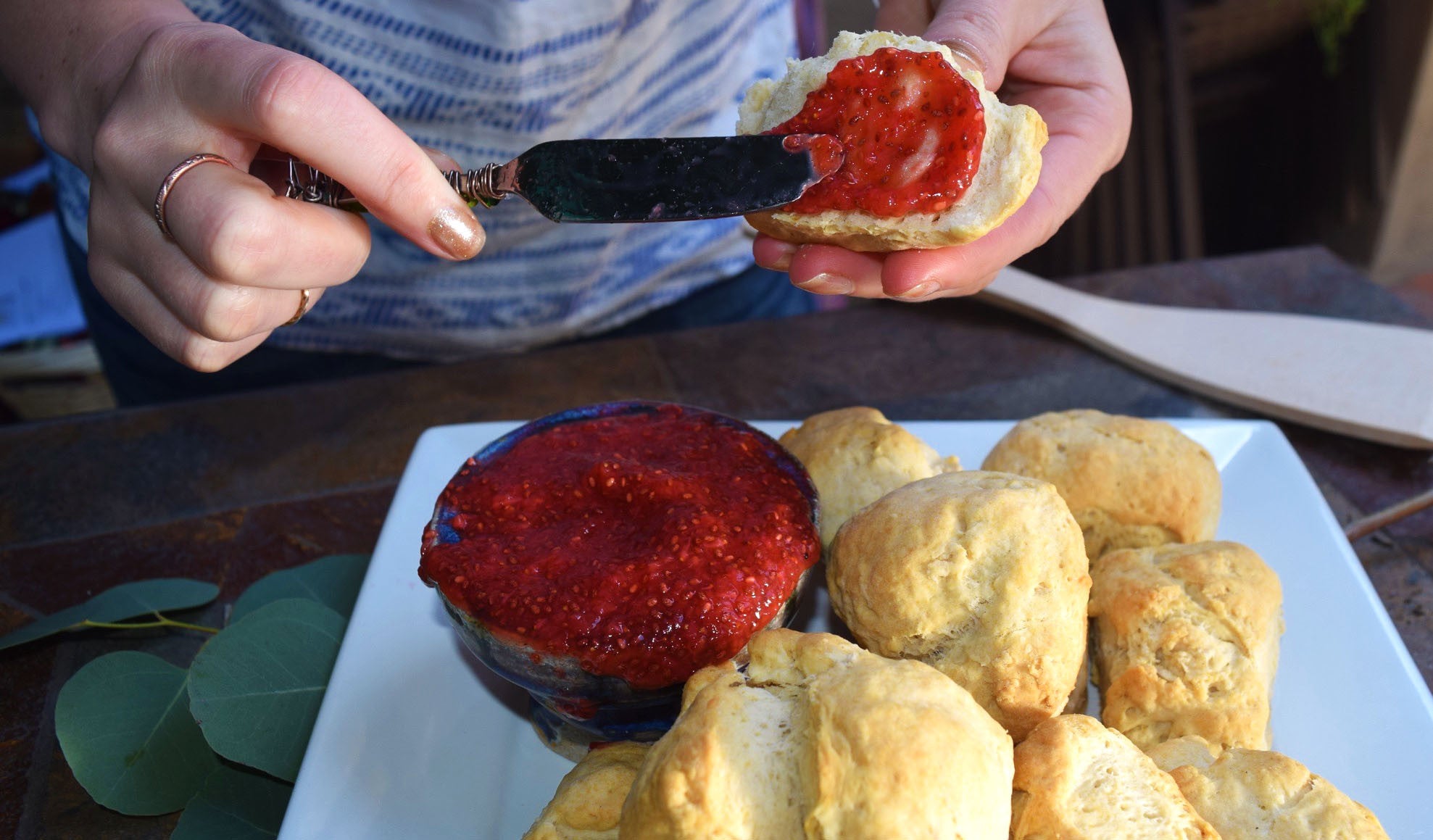 Strawberry Chia Jam
Ingredients
16 oz. fresh strawberries, stems removed
juice of 1/2 of a lemon
3 Tbsp Healthworks Chia Seeds
2-3 T 100% pure maple syrup
Instructions
In a food processor, pulse strawberries to puree or to the desired smoothness.
Pour into a small mixing bowl and stir in lemon juice, maple syrup and chia seeds.
Transfer to a glass container with an airtight lid.
Cover and refrigerate for about 3-4 hours or until thickened to the desired consistency.
Enjoy on toast, in yogurt or straight from the jar!
---