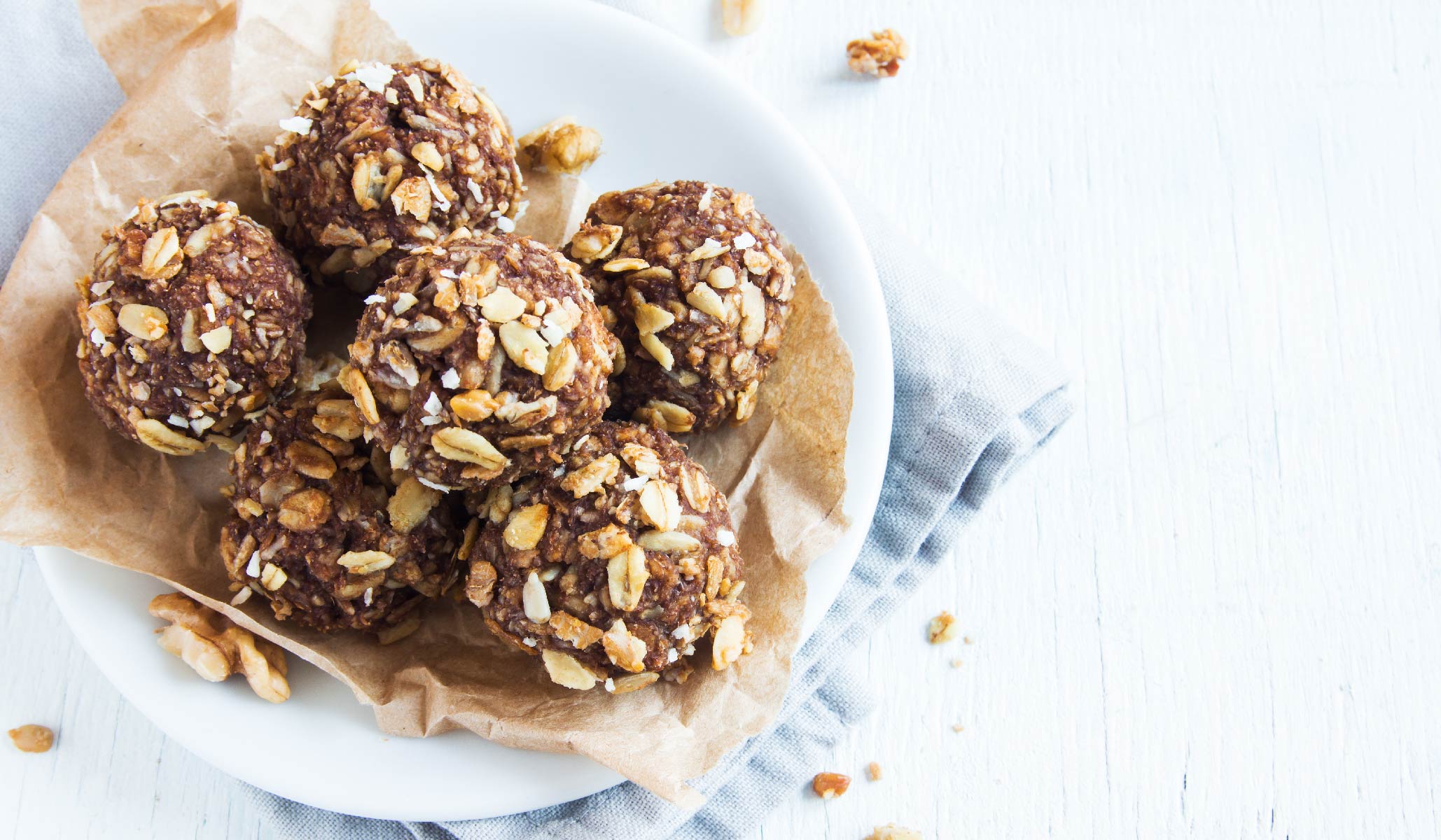 For Sensitive Stomach: No-baked Zucchini Bread Granola Bites
Gluten-free and vegan, these super yummy bites are the perfect snack for someone with sensitive stomach! They only take 15 minutes to make, simply mix the ingredients, put them in the fridge, and pack it to your snack box!
Ingredients
1/3 cup sliced almonds (chopped)
1 1/2 cups old-fashioned oats
1 tbsp Healthworks Chia Seeds
3/4 cup almond butter
2 tbsp agave nectar
1/4 tsp Healthworks Cinnamon powder
3/4 cup packed zucchini (grated)
Instructions
In a large mixing bowl, mix together the oats, almond and chia seeds

Stir in cinnamon powder , agave nectar and almond butter

Place the grated zucchini on a sheet of paper towel and squeeze out excess liquid

Add the zucchini to the oat mixture

Using 1 /12 tsp of the mixture for each bite, roll the mixture into bite-sized balls. (You may spay your hand with cooking spray to stop the mixture from sticking)

Place the granola bites on a baking sheet, cover and refrigerate for 1 hour. Enjoy!
*Store the remaining granola bites in an airtight container in the refrigerator for up to 1 week.
---