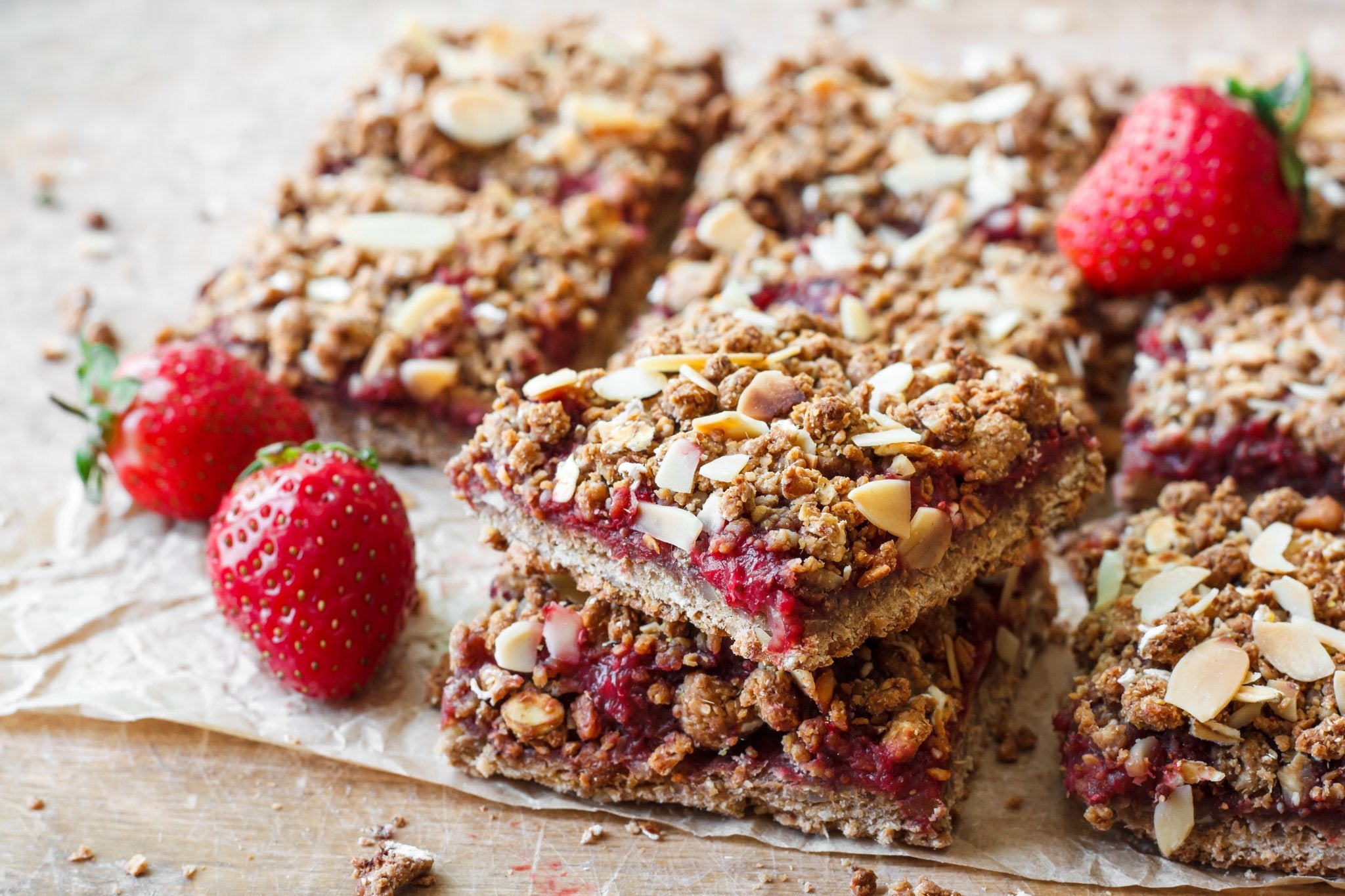 Healthier Snack Option-- Strawberry Hemp Seeds Bar
Feel like watching a movie at home tonight? Don't forget to prepare yourself a delicious treat! Snacks are crucial elements for a casual cozy movie night. Instead of having a bucket of popcorn, a bunch of chocolates, plenty of cookies as a movie snack, how about having some home-made superfood snack bars?
This Strawberry Hemp Seeds Bar is easy to make, healthy and tasty. Healthworks Hemp Seeds are an excellent source of essential fatty acids including Omega 3, 6 and GLA in the perfect balance. They are also an excellent source of protein for everyone - mothers, babies, bodybuilders, and seniors!
Strawberry Hemp Seeds Bar Recipe
Ingredients:
½ cup Healthworks Pumpkin Seeds
⅓ cup Healthworks Chia Seeds
⅓ cup Healthworks Organic Shelled Hemp Seeds
3 tablespoon Healthworks Coconut oil
1 teaspoon vanilla extract
½  cup pure almond
1 cup walnut
½ dates
½ dehydrated strawberry
Instructions:
Soak the dates into the water for 20 minutes, drain them.

In blender mix almonds, pumpkin seeds, walnuts and dates, blend until it forms a small chunk.
Add Healthworks coconut oil, chia seeds, hemp seeds and vanilla extract. Mix it well.

Add dehydrated strawberry into the mixture.

Put a baking sheet on a square pan.

Press the mixtures on a baking sheet, flat it out completely, refrigerate for at least two hours.

Slice them into bars or squares. Enjoy!
---