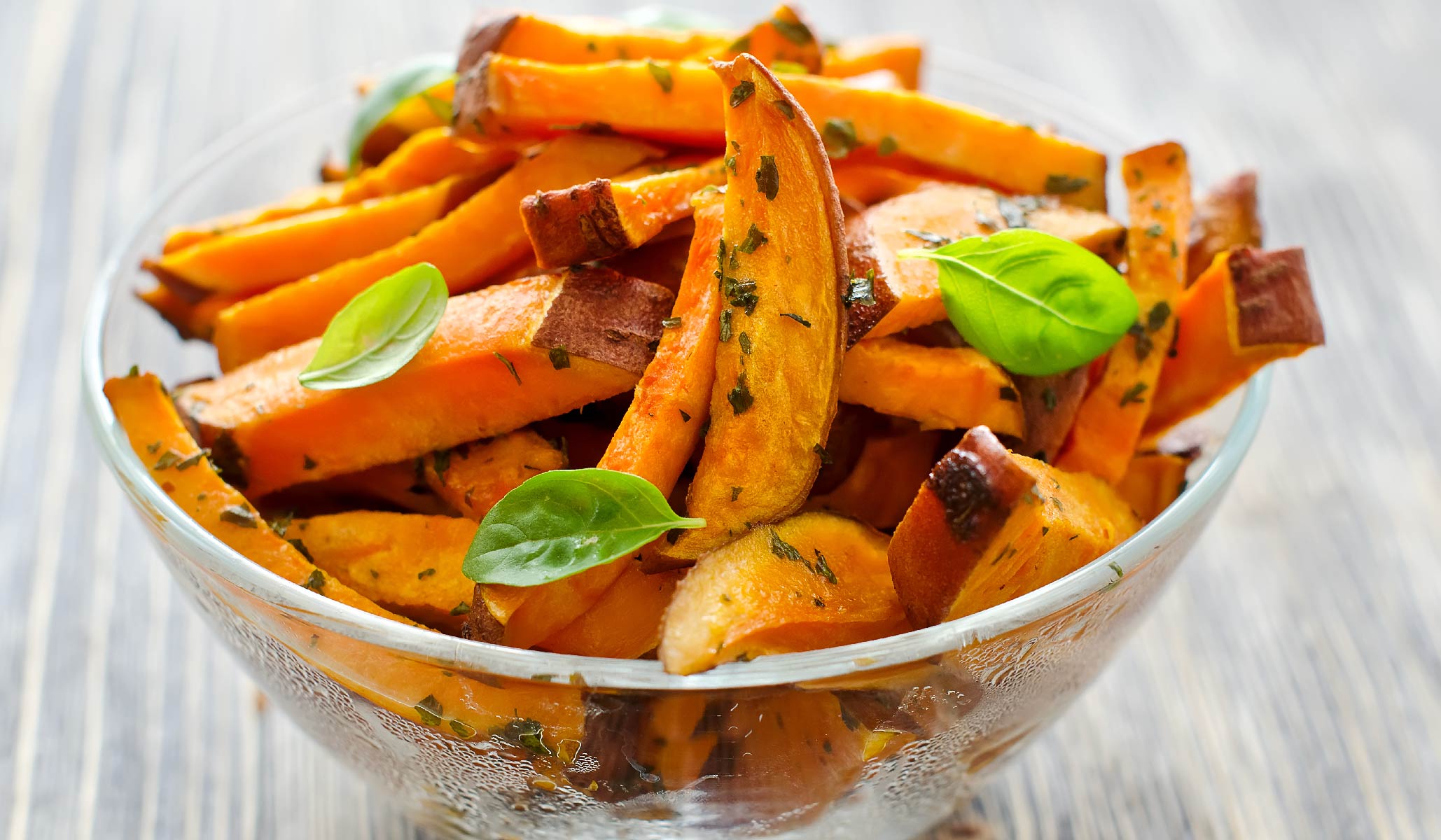 Superfood Sweet Potato Vegan Dessert Fries
Sweet potatoes are a root vegetable rich in fiber, vitamin E, potassium and copper. This veggie is naturally sweet, making it a perfect ingredient to use in snacks or desserts. These sweet potato fries, drizzled with almond butter sauce and chocolate sauce, are a heavenly platter to serve when friends come around!
Ingredients: (6 servings)
5 sweet potatoes (washed and peeled)
2 tbsp olive oil
1 tsp sea salt
1/4 cup almond butter
2 tbsp Maple syrup
1/4 cup dairy-free chocolate chips
1 tbsp coconut oil
1/4 cup coconut whipped cream
1/4 cup pomegranate arils
Healthworks Ceylon Cinnamon Powder for topping
Instructions
Preheat oven to 450 °F

Slice sweet potatoes into even wedges by halving and halving again, then cutting off the pointy wedge into a small fry

Cut the remaining wedge in half if it appears too large. Continue until all fries are sliced

Place the fries over 3 baking sheet

s, then

 toss with olive oil and a pinch of sea salt

Bake for 20 minutes, flip for even cooking and bake for another 10 minutes or until golden brown and at the desired 

tenderness.

Remove from oven, sprinkle with sea salt and cinnamon powder, set 

aside to

 cool for a few minutes.

To make almond butter sauce, thin with hot water until pourable, sweeten with maple syrup if desired

To make chocolate sauce, use a double boiler to melt 

chocolate chips

, and add a touch of coconut oil to thin if desired to make it pourable

Arrange fries on platter and drizzle with almond butter and chocolate sauce

Top with coconut whipped cream, pomegranate arils and cinnamon powder, Enjoy!
---