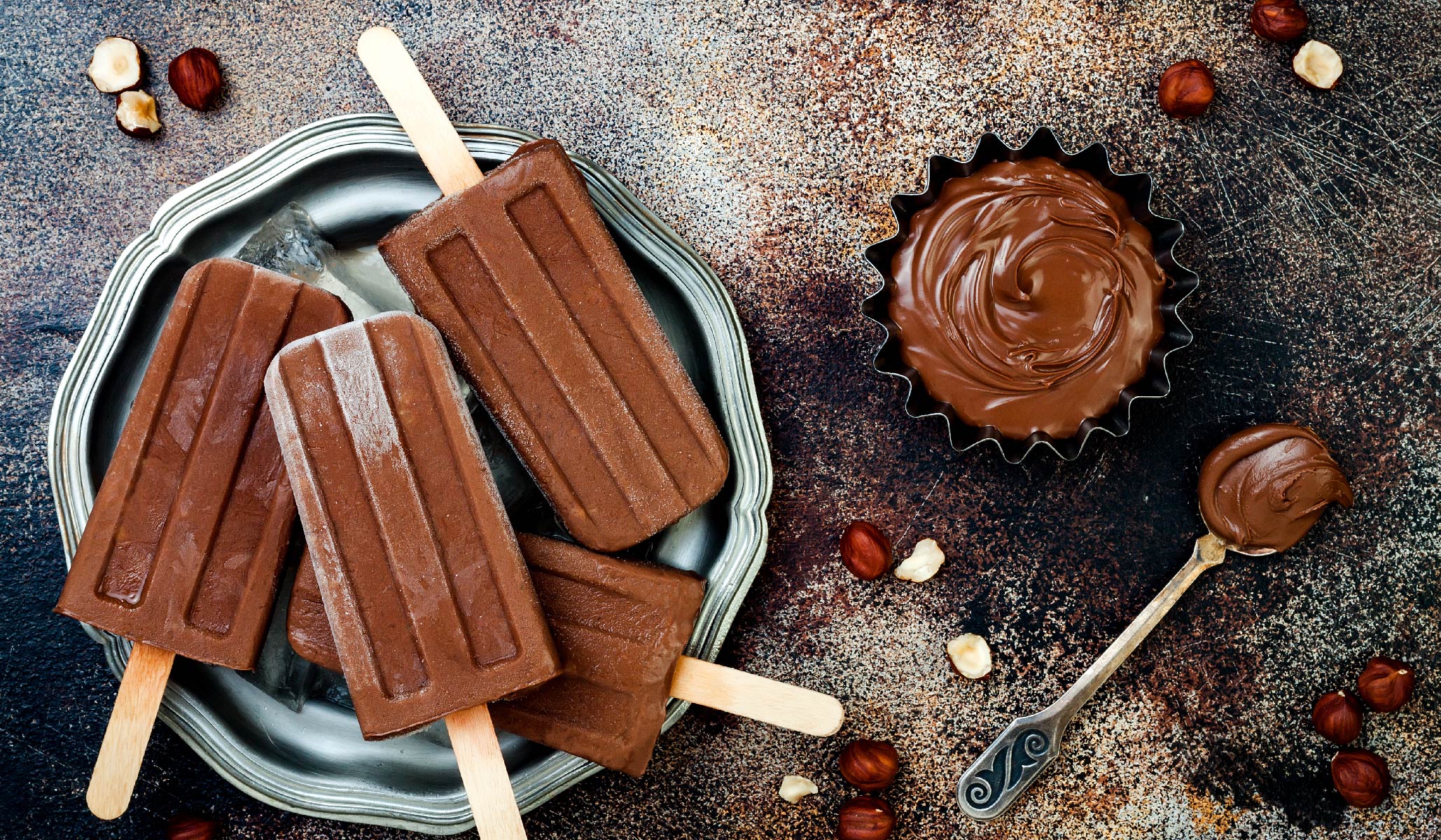 Chocolatey & Creamy Popsicle
Whatever the time of the month it is—chocolate always sounds lovely. They are the ingredient that lets you have it all—from ice cream to cakes—in a way that is so healthy you will give your body a boost while indulging.
Cacao powder comes from cacao beans known for that signature full-bodied chocolate taste, without sweeteners or additives. They are not only full of antioxidants but also have an impressive magnesium content so it packs a remarkable health boost.
Summertime calls for popsicles! Chocolate popsicles are bound to become your favorite summertime treat!
Chocolate popsicles are ready to enjoy straight out of the freezer. They are a perfect treat for a poolside party or any warm summer day. When the temperature starts to go up, there is nothing better than a popsicle to cool you down and freshen you up.
Ingredients:
Popsicles
14 oz Healthworks Coconut Milk Powder

1 tbsp Healthworks Cacao Powder

1/4 cup Healthworks Cacao Nibs

1/4 cup maple syrup

1-2 tsp Healthworks Spirulina
Drizzle
1 tbsp Coconut Oil

1/3 cup dark chocolate chips
Instructions:
Place all the popsicle ingredients into the blender and pulse until thoroughly combined. Pour the mixture among the popsicle molds and place a wooden stick in each compartment. Set in freeze for at least 3 to 4 hours or until solid.

Place the chocolate chips and coconut oil in a microwave-safe dish and wait to melt in 30 seconds intervals until totally melted.

Drizzle the melted chocolate over the frozen popsicles.

Unmold. If you're having difficulty getting the popsicles out of their mold, try running lukewarm water over the sides of the molds. This should help to loosen the popsicles and make them easier to remove.

Enjoy your homemade chocolate popsicle.
---