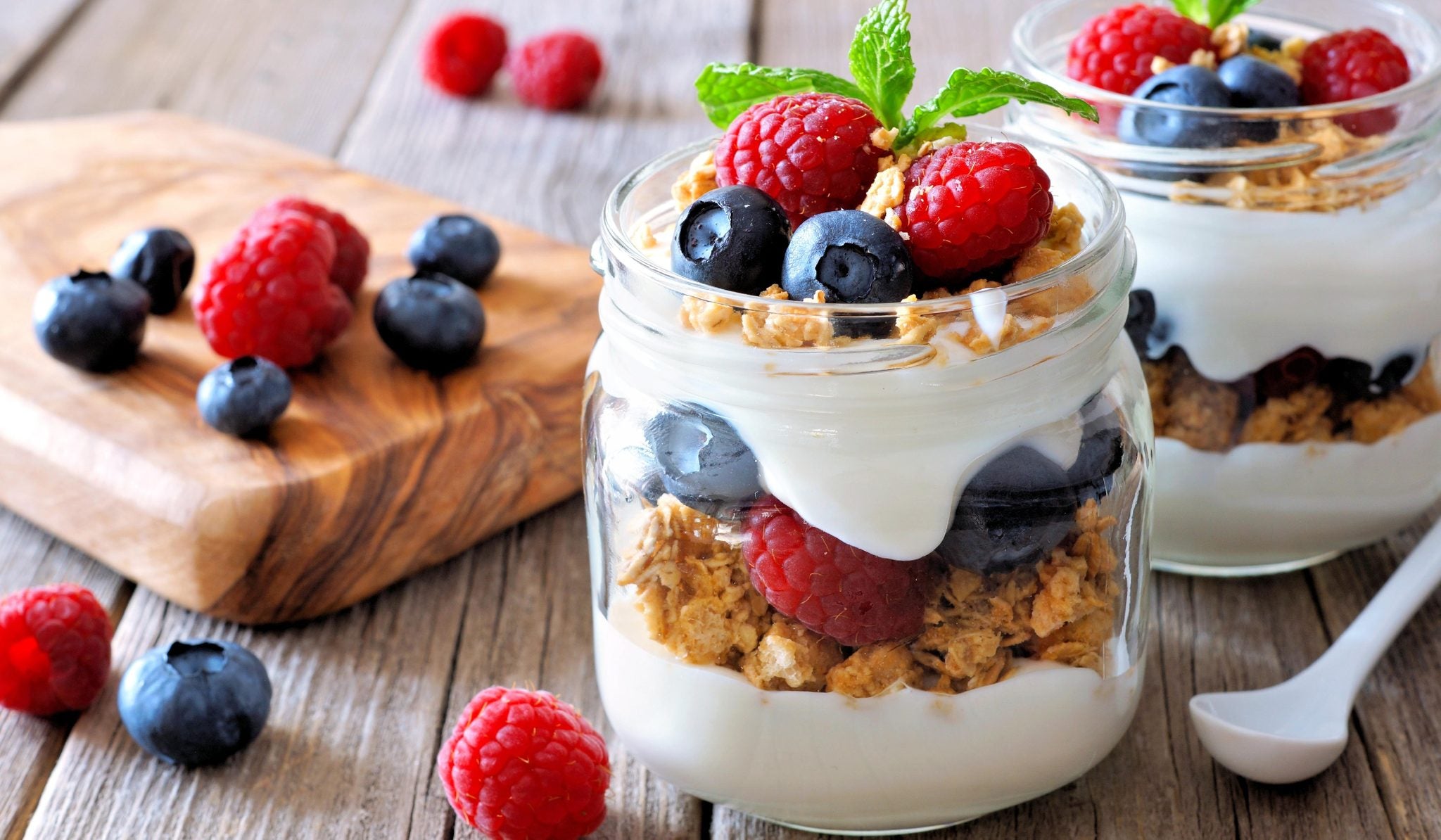 Healthy Snack Idea--Easy Flaxseed Parfait
For some people, making healthy food choices can be hard. We totally understand. The only way to begin a new habit is to start with baby steps. How about swapping your snack for a healthier option, or even making your own snack? 
Need a quick snack to make in 5 minutes? This might be the treat for you.
Swap out sweet crushed cookies or biscuits, for ground flaxseed. Ground flaxseed is a great option to help satisfy the crumbly texture you might be craving. Moreover, ground flaxseed is known to contain Omega-3 fatty acids, protein and fiber. Healthworks flaxseed is cold-milled and fully ground to allow for greater nutrient absorption when consumed.
Ingredients:
½ cup Vegan Yoghurt or Plain Greek Yoghurt
Handful Raspberries
Handful Blueberries
1 Tbsp Healthworks Ground Flaxseed
A sprinkle of Healthworks Mulberries (or any dried fruit)
Drizzle of Honey or Maple Syrup (optional)

Instructions:
1. Layer yoghurt, flaxseed, raspberries and blueberries in a cup or mason jar
2. Sprinkle mulberries or any dried fruit on top, drizzle honey or maple syrup if desired
3. Dig in and Enjoy!
---