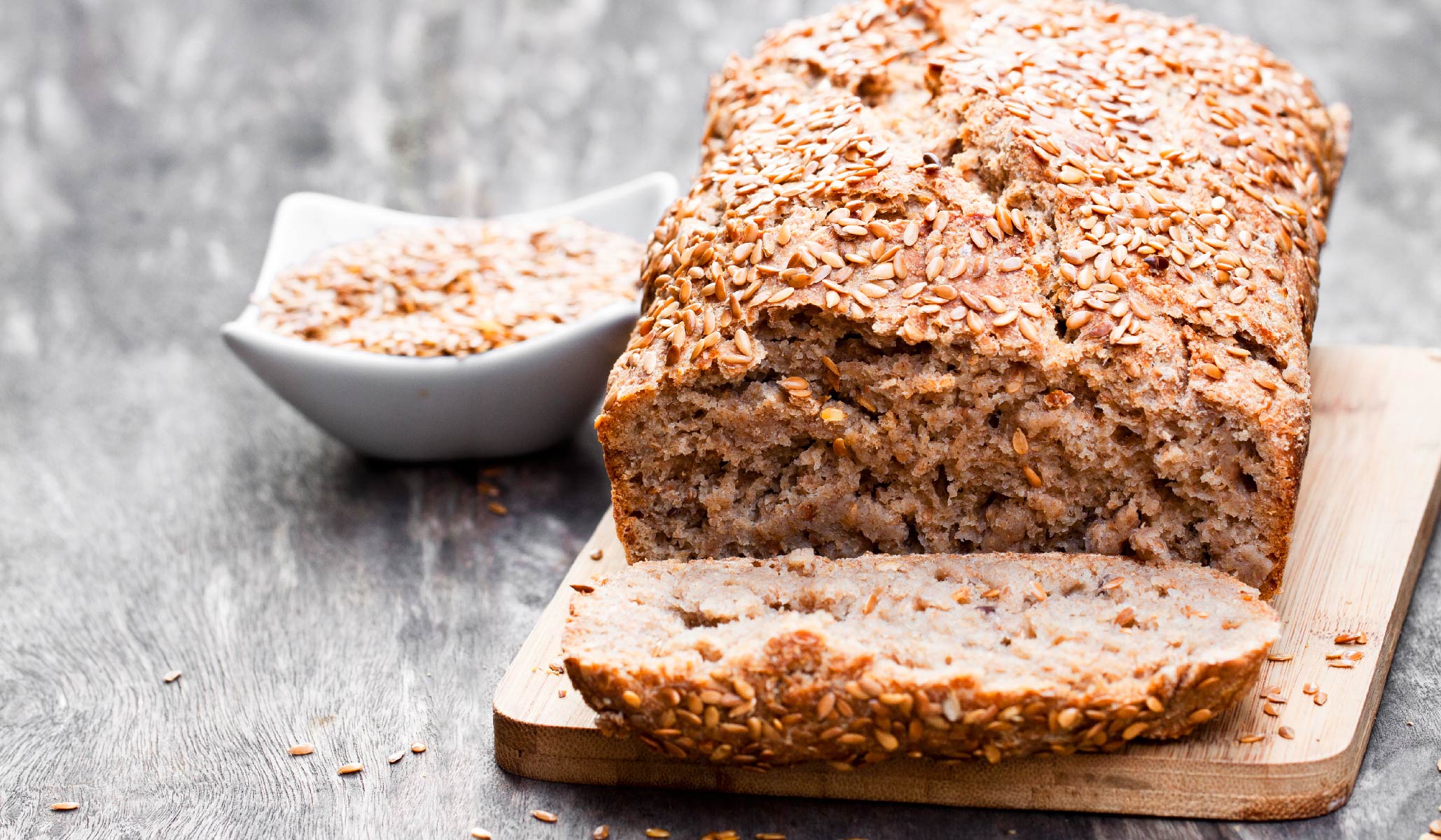 Vegan Gluten-Free Easy Flaxseed Bread
Jam-packed with healthy omega-3 fatty acids, loaded with minerals such as phosphorus, magnesium, zinc, ground flaxseed has a smooth and nutty taste, it pairs well with granola, smoothies and baked goods! This Vegan Gluten-free Flaxseed Bread has a soft savory inside with a crunchy crust, making it a wonderful option for breakfast or a guilt-free snack. 


Easy Flaxseed Bread (8 servings)
Ingredients:
¼ cup Healthworks Ground Flaxseed
1 ½ cup Healthworks blanched Almond Flour
⅓ cup water
½ tsp baking soda
3 mashed banana
½ tsp Apple cider vinegar
1 tbsp maple syrup
Pinch of sesame seeds
Pinch of salt
Instructions
Preheat the oven to 300 degrees Fahrenheit

In a large bowl, whisk together the dry ingredients (except sesame seeds)

Stir in the wet ingredients, 

and mix

 until fully combined

Line a 8-inch loaf pan 

with

 parchment paper

Pour dough into the loaf pan and sprinkle sesame seeds on top

Bake for 45 minutes, take out and leave on counter to cool

Slice and serve, Enjoy!
---