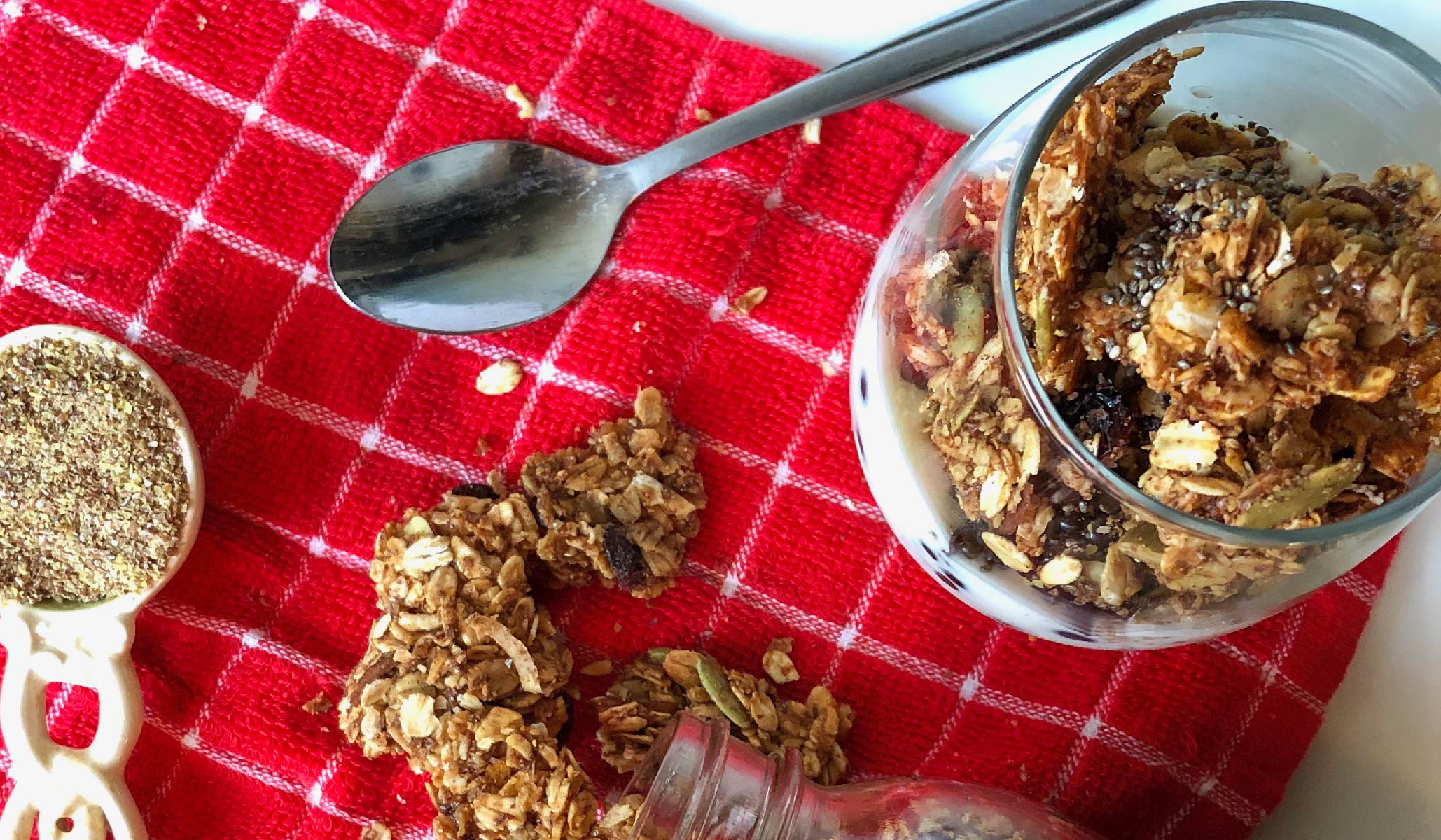 Honey-Flax Granola Clusters
Recipe by Catherine Smith
Flax? Flaxseed? Flax meal? No matter what you call it, flaxseed is a superseed that you should be incorporating into your diet. Flaxseed can be eaten whole, crushed or cold-pressed. Crushing flaxseeds aids digestibility and allows your body to capitalize on the omega-3-fatty acids, proteins and fiber this seed packs.
Servings: roughly 5 cups
Prep Time: 15 minutes
Cook Time: 30 minutes
Ingredients:
Dry Ingredients
3 cups of rolled oats (for gluten-free, use gluten-free rolled oats)
4 tbsp of Healthworks ground flaxseed
3/4 cups of coconut flakes
1/2 cup of pumpkin seeds
3/4 cup of sliced almonds
1/2 cup of dried cranberries
2 tsp of ground cinnamon
Wet Ingredients:
1/2 cup + 2 tbsp of honey (for vegan, use maple syrup)
1/4 cup of olive oil 
Instruction:
Pre-heat oven to 350°F.

In a large mixing bowl, combine dry ingredients.

In a separate bowl combine 1/2 cup of honey and olive oil.

Pour wet mixture over dry and mix until well-combined.

Spread evenly over a well-oiled baking sheet. Drizzle 2 tbsp of honey evenly over top.

Bake for 20 minutes. Stir.

Turn heat down to 250°F, and bake for an additional 10 minutes.

Allow to cool four ~1 hour before breaking into clusters and storing in an air-tight container.
---