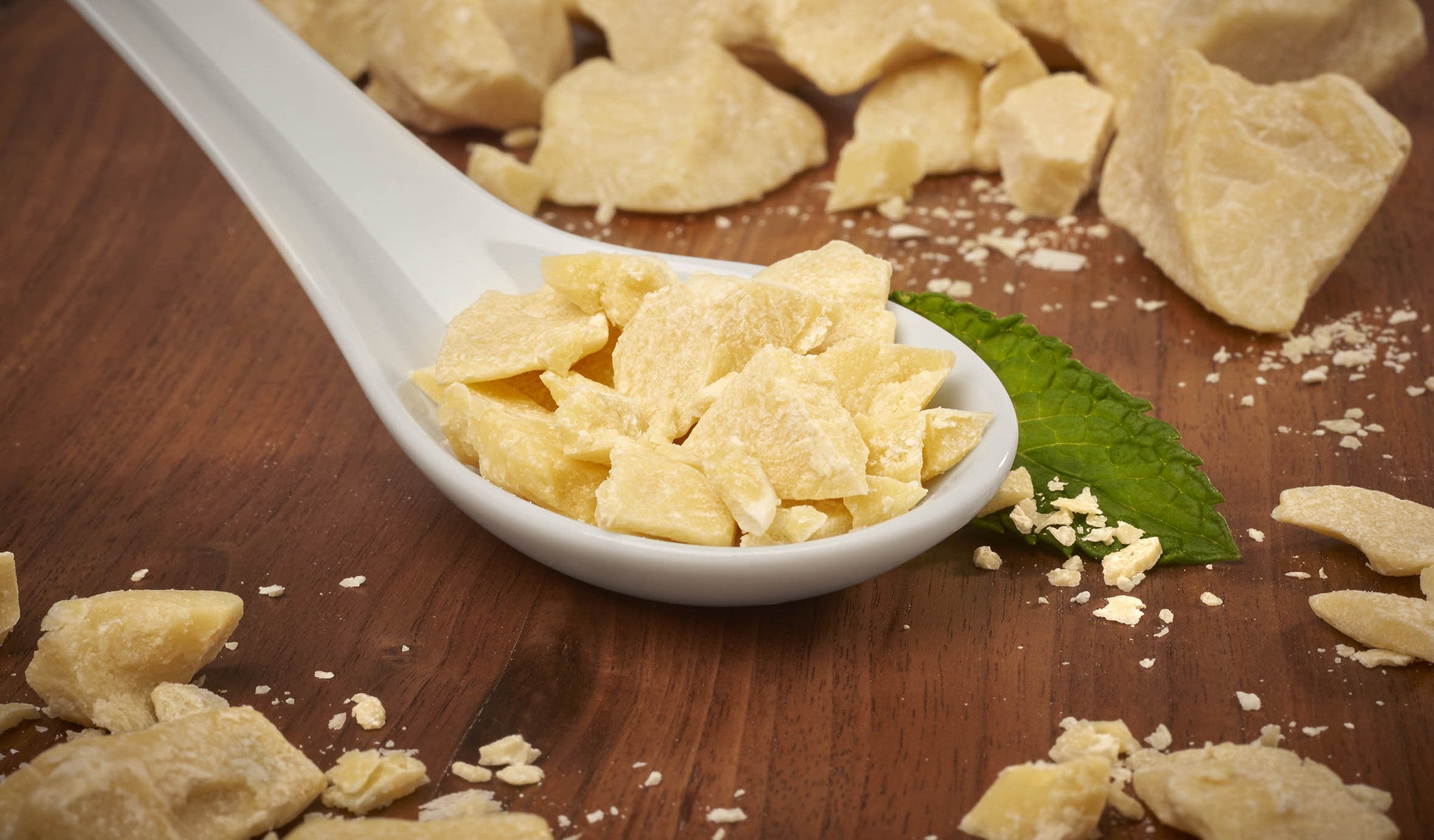 Superfood 101: Cacao Butter
We won't stop! We are thrilled to announce that we have added another organic product to our line - 100% USDA Certified Organic Healthworks Raw Cacao Butter!
This creamy, naturally sweet butter is an oil that possesses a delicate chocolate aroma that blends nicely into any type of food or beauty recipe. It melts quickly, blends smoothly, and easily re-hardens when cooled down. Think of it as the perfect base for all of your chocolate and skin care needs! 
Our Healthworks Cacao Butter is raw, pure, all-natural, non-GMO, gluten-free, and vegan which makes this superfood product a great addition to any lifestyle. Packed with antioxidants, omega-6 and omega-9 fatty acids, cacao butter is a tasty way to add another depth of chocolate flavor and rich nutrients to your life!
Add a piece of cacao butter to increase the richness of any dessert, snack, smoothie, ice cream or any chocolate creation. It also makes for a fantastic dairy butter substitute for vegan diets. Topically, it can be rubbed on your skin as a moisturizer, or blended into lotions and soaps.
For cacao butter recipe inspiration, click
HERE
. 


As with our other cacao products, our cacao butter comes from small, organic sustainable farmers where cacao beans are hand harvested and cold-pressed. Cacao butter is then extracted directly from the cacao bean.
Try it out today, we have 1 lb bags available HERE on our website (FREE shipping on all orders) and also on AMAZON (with Prime shipping available)! We want you to feel good about eating chocolate!
We want to see how #Healthworks for you, so show us what you're making! Interact with us on Facebook, follow us on Twitter, heart our photos on Instagram, and pin our favorite superfood meals on Pinterest!
---