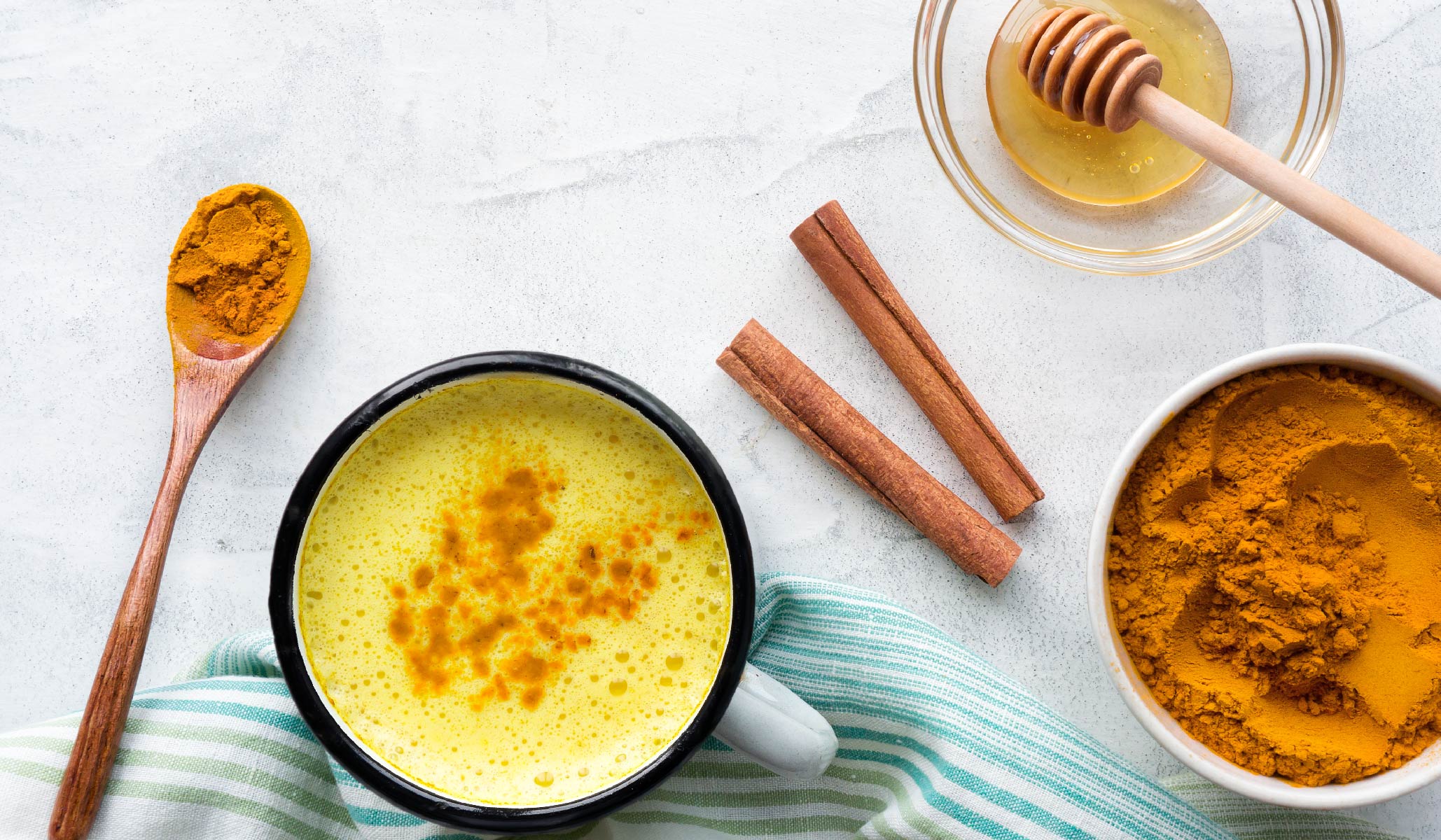 7 Easy Ways To Add Turmeric To Your Diet
When talking about Turmeric, you may think of golden milk or some curry cuisine. It's no wonder that turmeric has gone from something you toss anywhere on your spice rack to a common pantry staple, and increasing popular supplement in recent years. Beyond flavoring Indian curries, this yellow vibrant spice is also best known as it's strong anti-inflammatory effects.
Not sure how to add this superfood to your diet? We have outlined 10 healthiest, simple ways to eat and drink turmeric.
Sip some turmeric tea
A simple, soothing way to get a consistent amount of turmeric in your diet is to drink turmeric tea, a traditional Ayurvedic remedy that can help relieve cold and help ease exercise-related muscle soreness. 
Turmeric Tea
Combine 8 to 12 ounces of water in a small saucepan with 1 teaspoon Healthworks Turmeric Powder

Boil over medium heat for five minutes. 

Remove from heat and stir in ¼ teaspoon each of ground black pepper and Healthworks Ginger Powder, then sip throughout the day. 

Note: You can substitute coconut, nut, or oat milk for the water to make it into a creamy golden-milk latte.
Add to egg scramble
Turmeric is a tasty, bursting addition to savory dishes. Although it's a key ingredient in curry cuisine, it's actually not spicy-hot on its own. Stir in some turmeric in the scrambled eggs, it's an easy way to boost your intake without overpowering your taste buds!
Sprinkle on salad
It only takes 5 minutes to make a zingy, anti-inflammatory turmeric dressing to liven up green salads. Whisk together 1 teaspoon turmeric powder, 2 teaspoons white miso paste, the juice of a lemon (about 2 tablespoons), ¼ cup of olive oil, and ¼ cup of tahini until well combined. Toss with salad or use to marinate tofu, fish, or chicken. It makes a great raw-veggie dip too! 
Season roasted vegetables with turmeric
Sprinkle turmeric on roasted vegetables like carrots, cauliflower, potatoes generously, before or after cooking, along with sea salt and black pepper to enhance the body's absorption of curcumin.
Spice up green smoothies
Swap your usual breakfast for a turmeric-tinged green smoothie o start your day on a nutrient-rich note. Blend a few large handfuls of leafy greens (think spinach, kale) with some healthy fats (half an avocado, coconut oil), your liquid choice (water, coconut water, non-diary milk), and add turmeric to taste.
Savor it in soups
Make your favorite soup recipe using vegetable broth as the base, and add turmeric a bit at a time, stirring and tasting until you get the flavor just right. Include plenty of veggies to amp up the antioxidant content.
Snack on spiced nuts
Mix a splash of olive oil in a bowl with a hearty shake of turmeric, sea salt and black pepper, and then stir in a few handfuls of raw walnuts, coating well. Spread them on a baking sheet and bake at 350°F for 5 to 8 minutes, stirring occasionally, until lightly toasted.
---