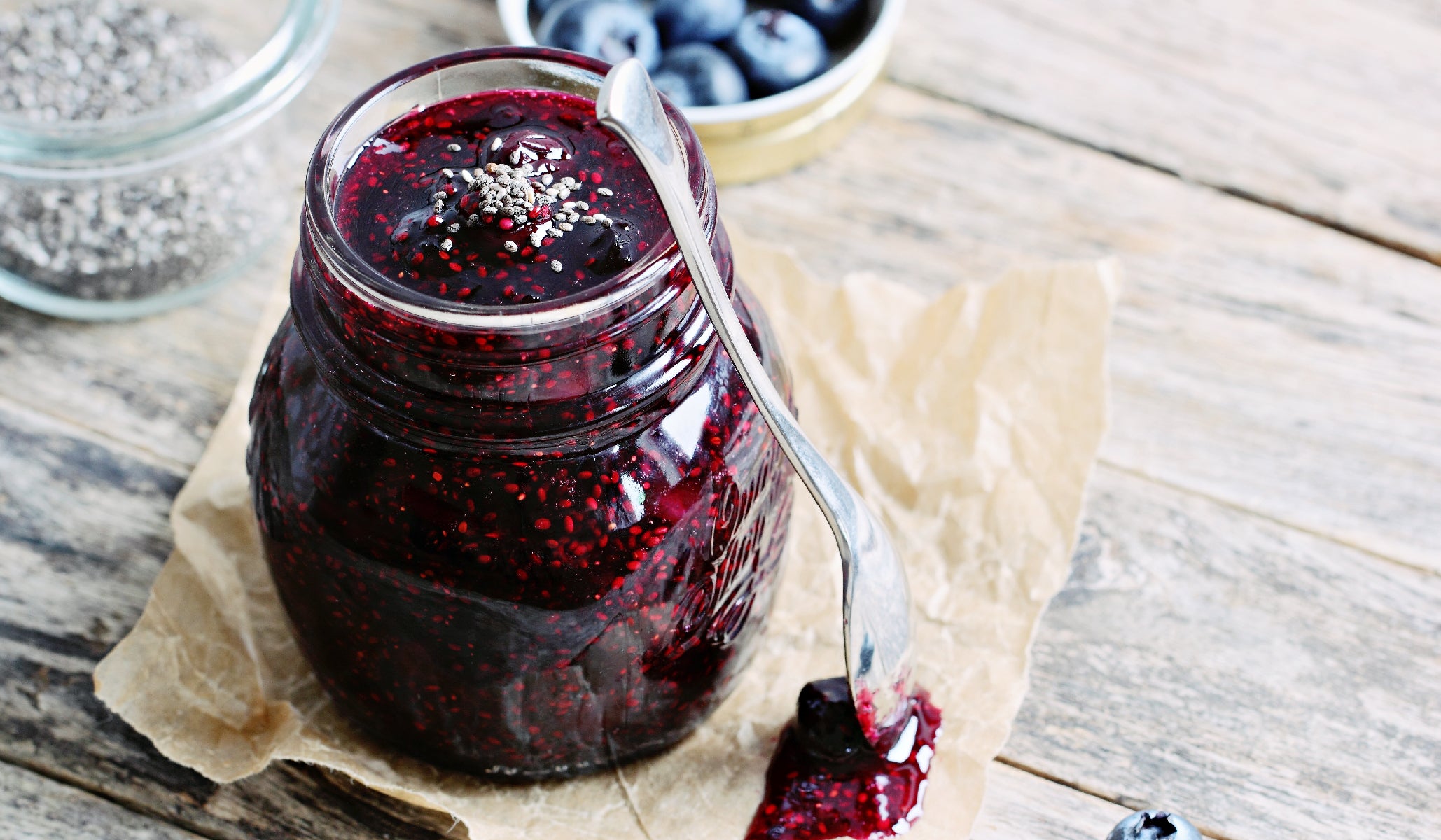 Berry Delicious Chia Jam
This Healthy 3-ingredient Berry Chia Jam is a great healthy alternative to conventional processed jam. It is made with 3 healthy, natural, organic, whole food ingredients, and is quick and easy to make, plus it's a delicious way to eat more berries on a regular basis! 
This Chia Jam can be spread on toast with nut butter, mixed into yogurt, oatmeal or chia seed pudding. It also pairs well with pancakes, waffles and bagels, too! 
Ingredients 
2 ½  cups frozen raspberries
2 ¼  cups frozen blueberries
¼  cup Healthworks Organic Chia Seeds
2 tbsp lemon juice
2 tbsp maple syrup (optional)
Instructions
In a medium mixing bowl, combine frozen raspberries, blueberries, chia seeds and lemon juice.

Cover and let the mixture defrost for two to three hours at room temperature

Once the berries are defrosted and soft, use the back of a big spoon/fork to mash up the fruits to your desir

ed

consistency

If the chia seeds aren't plump yet, let the mixture rest for 20 minutes to let them absorb more moisture

Add maple syrup to taste. Enjoy! 
*Store leftover jam in the refrigerator, covered, for about 1 week.
---