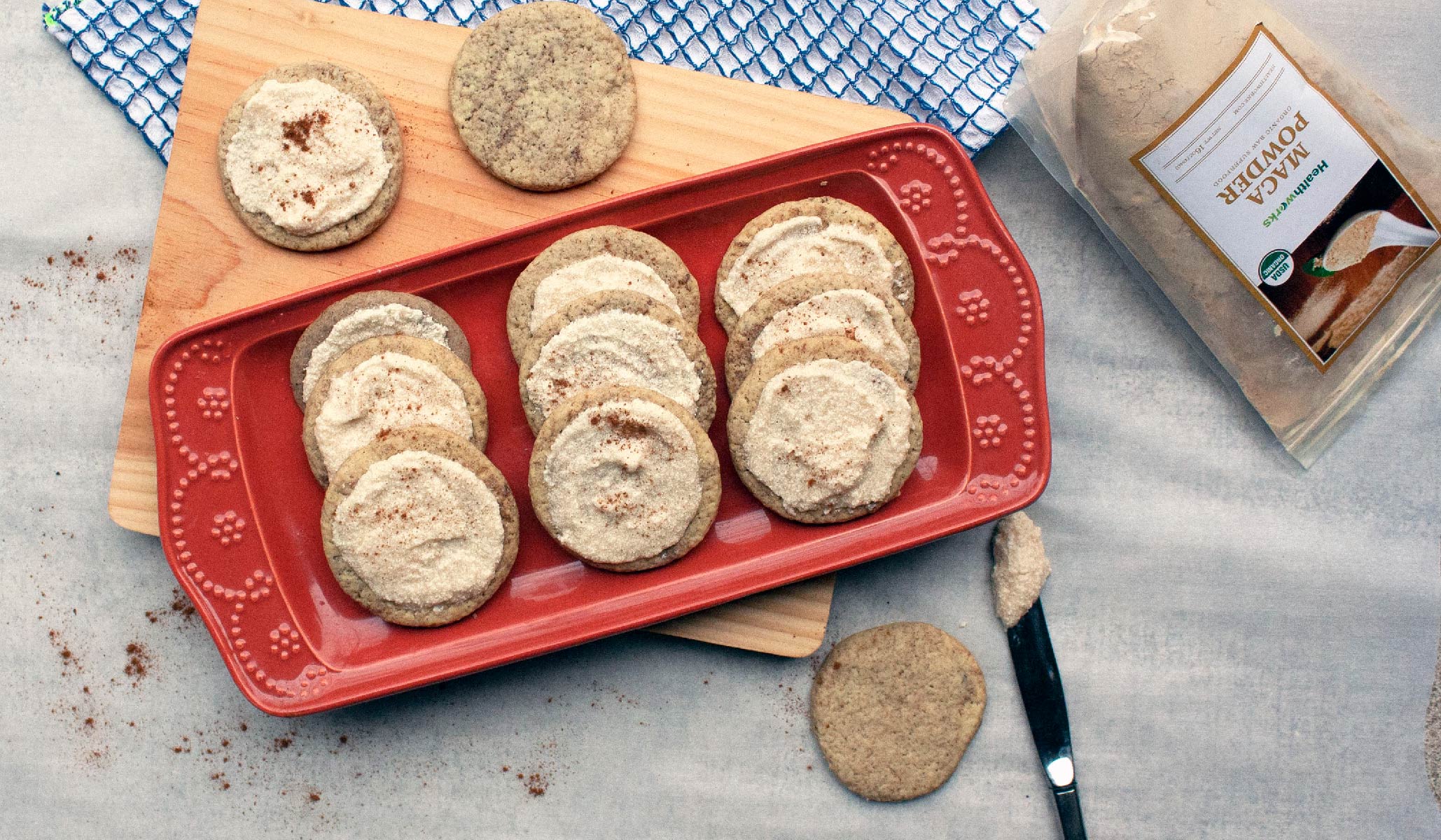 Cinnamon Cookies + Maca Buttercream
Author: Marie Krikorian 
When tasked with making dessert, the thing that most often comes to mind are either snickerdoodles or those adorable frosted sugar cookies. It only made sense that they be combined somehow. I know spring is almost here, and that means summer too, but that doesn't have to mean depriving ourselves of cookies.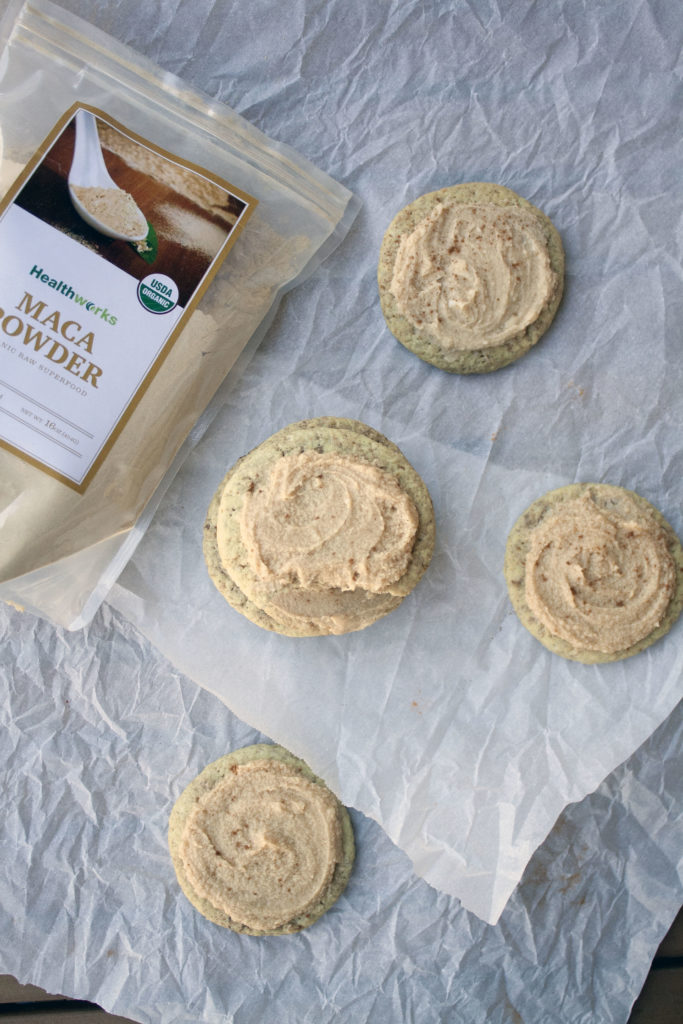 I thought of these cinnamon sugar cookies and wanted to make them healthier, veganize them, and add some health benefits. Lately I've been loving the products from Healthworks. For this recipe, I used their Maca powder. This powerful superfood is known to have Protein, Fiber, Vitamin C, B Vitamins, Calcium, Iron, Potassium, Copper, Manganese and Fatty Acids. The powder works wonderfully in frosting because it has a sort of malty, butterscotch flavor to it.
I like using Maca powder in baking (clearly) and sweets, but you can use it in smoothies, lattes, and many other things too! I personally am so excited to be using Maca powder more often.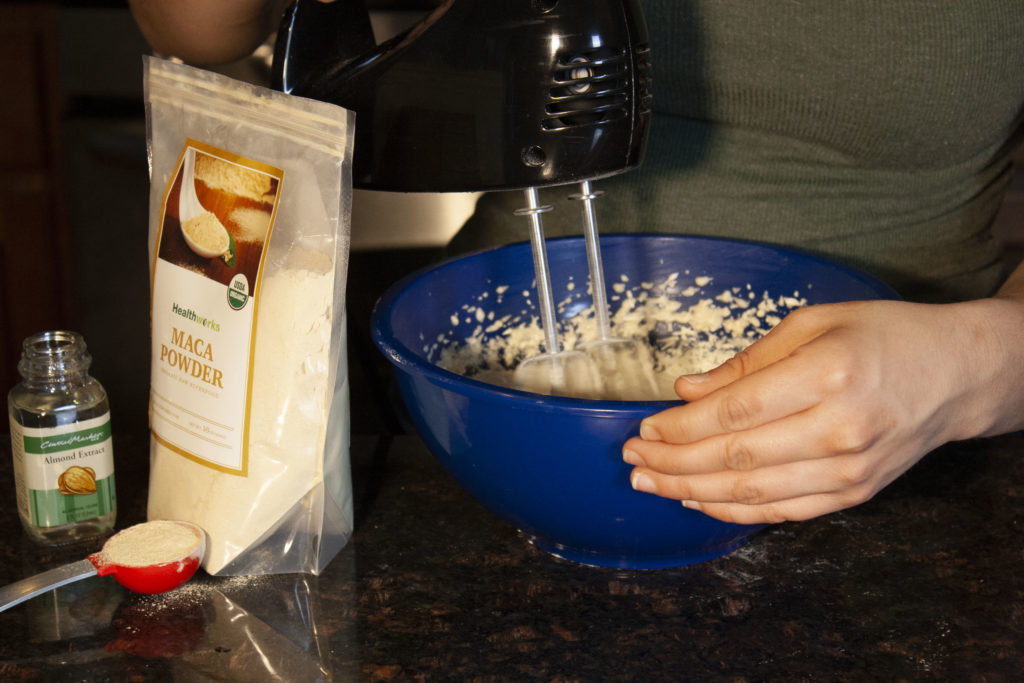 I normally use a stand mixer, but were in the process of moving so little hand mixer it is! Honestly, I was a bit afraid of baking without the trusty mixer, but these cookies are simple, tasty, and do NOT require any fancy equipment. I couldn't resist these soft, superfood cookies. I mean how could you!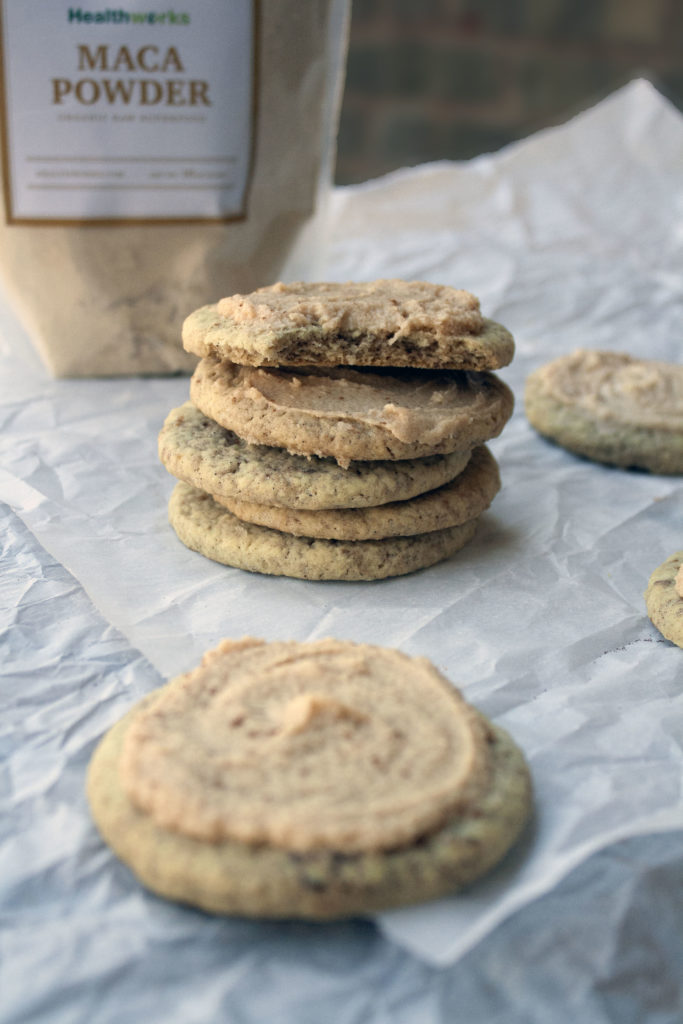 INGREDIENTS
 

2 cups all-purpose flour
1 teaspoon baking soda
1/4 teaspoon salt
1 tbsp cinnamon 
1 tsp ginger
3/4 cups organic white sugar
1/2 cup coconut oil (room temp)
1 teaspoon maple syrup
1 tsp vanilla extract
3 tablespoons almond milk
1 cup dairy free butter

 

2 pounds powdered sugar
½ cup almond milk
1 tbsp Healthworks maca powder
1 tbsp vanilla
DIRECTIONS
Set out coconut oil if it is solid.
Preheat oven to 350 degrees F 
Prepare two baking sheets (I use silicone baking sheets)
Sift flour, baking soda, salt, ginger and cinnamon into a bowl.
Cream sugar and coconut oil in a bowl for about 3 minutes.
Next, add the maple and vanilla extract and continue to mix.
Stir in flour mixture continue to mix.
Then slowly add in the milk a little bit at a time. Mix until it is well incorporated.
Form a ball with the dough, wrap with plastic, and let chill in fridge for 45 minutes.
Meanwhile, lets start the buttercream.
Whip the butter in an electric mixer, add the powdered sugar slowly.
Add the vanilla and Maca powder and allow it to combine to soft peaks.
Once the 45 minutes has passed, roll out the dough to 1/4 inch thickness.
Cut out the cookies with desired shape (I used a pint glass) and bake for 10 minutes.
Let the cookies cool before frosting.

 




---