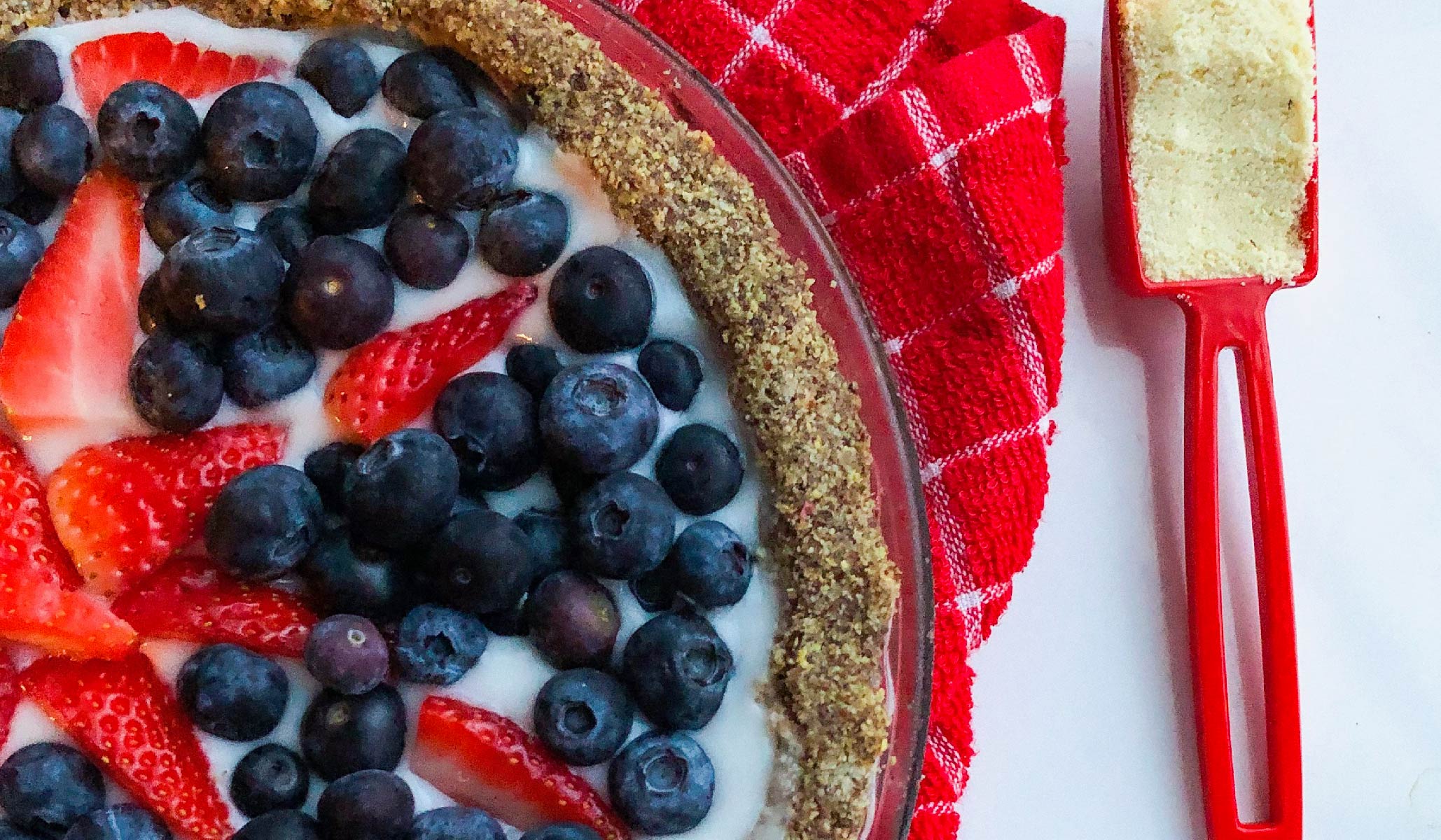 Grain-Free Pie Crust
Author: Onehangrymillennial 
After developing the MOST delicious granola, I was very excited to have the opportunity to work on another recipe with Healthworks products. For this pie, I skipped the grains and prepared the crust with only Healthworks ground flaxseed and almond flour. The finely ground almond flour combined perfectly with the heartier, nutrient-dense ground flaxseed to make a thick, graham-cracker-esque pie crust. This crust is the perfect vehicle for your favorite pie filling: stable, but not hard or crumbly, savory, but not too sweet to take away from the filling, and allergen-friendly.
Servings: 9" pie crust; 6-8 servings
Prep Time: 20 minutes 
Ingredients:
1 cup of Healthworks Ground Flaxseed
1 cup of Healthworks Blanched Almond Flour
1 tsp of sugar
1 tsp of salt
4 ounces of butter of your choice (vegan butter works)
Water, as needed
Instruction:
Preparing crust
In a large, deep mixing bowl combine almond flour, ground flaxseed, salt, and sugar

At 4 ounces of cold butter, and use a hand mixer to beat butter, and fully combine ingredients. Add water by the tablespoon, as needed to fully combine all ingredients (I ultimate ended up adding ~1/4 cup of water). You want to batter to be well-combined, lightly moist, and able to be rolled.

Roll batter into a ball, wrap in plastic or bees wax cloth, and refrigerate for 2 hours (or longer).

Note: You can form 2 balls, if you'd like extra crust to top the pie.
Baking
When ready to prepare crust, remove from refrigerator, and roll the batter out using a rolling pin. Alternatively you can pat/knead the batter out using the base of your palm, but your crust will end up much thicker.

Place the dough into your pie dish, and gently pat against the sides of the pie dish. Trim excess dough using scissors.
Storing and Future Use
Cover with plastic/bees wax cloth, until ready for use. Store in freezer.

When ready to prepare, this pie crust bakes best at 350°F for 25-35 minutes.
---