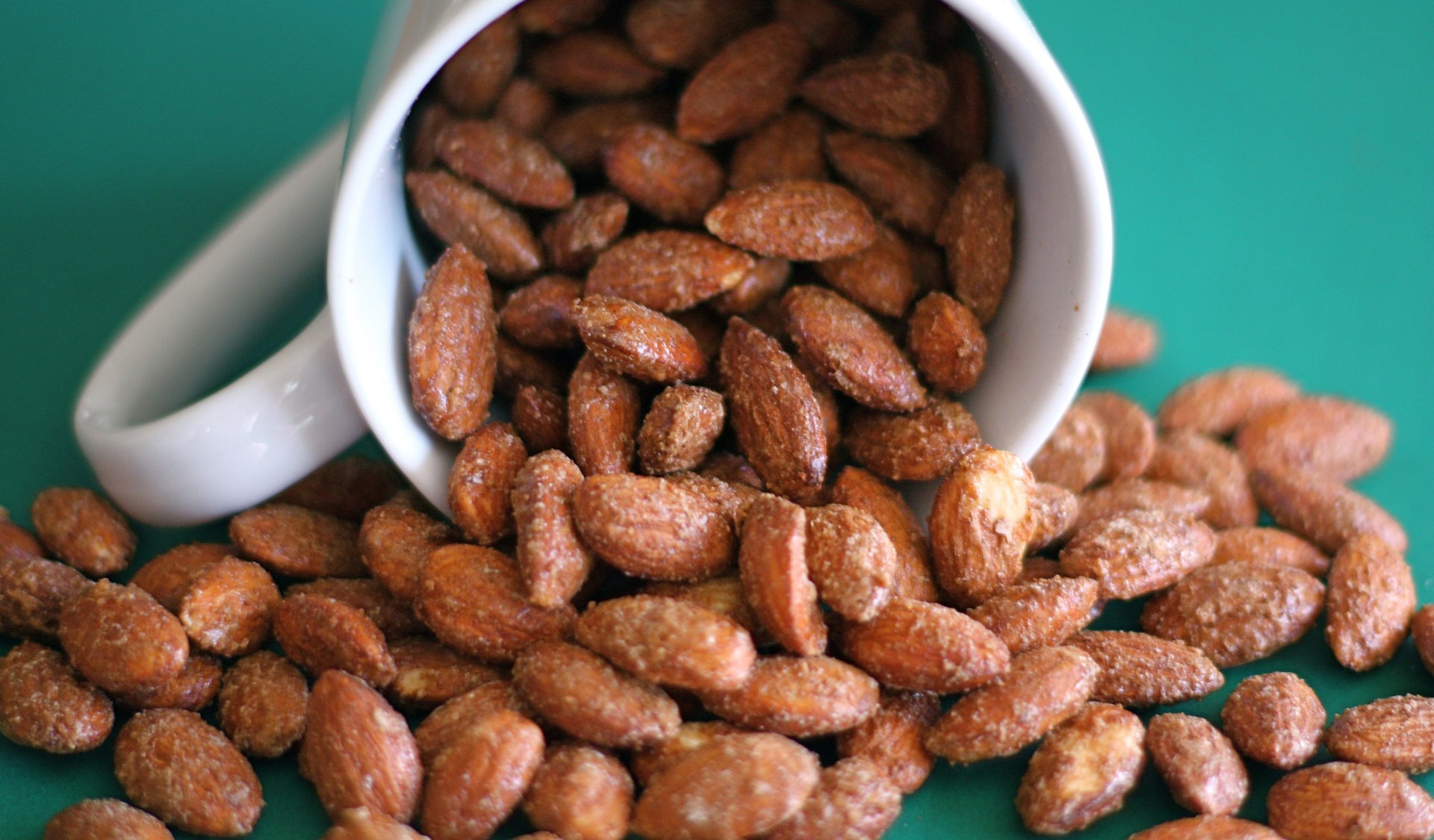 Featured Recipe: Cinnamon Roasted Almonds
It's finally the time of year for festive gatherings and celebrations! You can easily get caught up nibbling on a bunch of unhealthy treats and hors d'oeuvre.
This Cinnamon Roasted Almonds recipe has holiday flavor that won't leave you feeling as guilty as many other seasonal dishes. 
Almonds are one of the world's most nutritious and versatile nuts, renowned for their many health benefits and culinary uses.
Our raw whole almonds will give your body powerful natural energy and a treasure trove of protein, fiber, biotin, manganese, copper, vitamin B2, phosphorus, magnesium, molybdenum.
Ingredients
Instructions
Preheat the oven to 350°F.
In a large bowl, stir together the cinnamon, powdered sugar, and salt.
Place the almonds in a single layer on a rimmed baking tray, and bake at 350°F for 5 minutes. Remove the tray from the oven, shake it back and forth to move around the almonds, and continue to bake for another 5-7 minutes, or until the almonds are lightly fragrant and toasty.
Immediately mist the nuts with the nonstick cooking spray. Shake the tray a few times, and spray again. Pour the nuts into the bowl with the cinnamon mixture, and toss until completely coated. Let the nuts cool completely to room temperature before transferring to an airtight container.
Recipe & photo via Amy's Healthy Baking
---