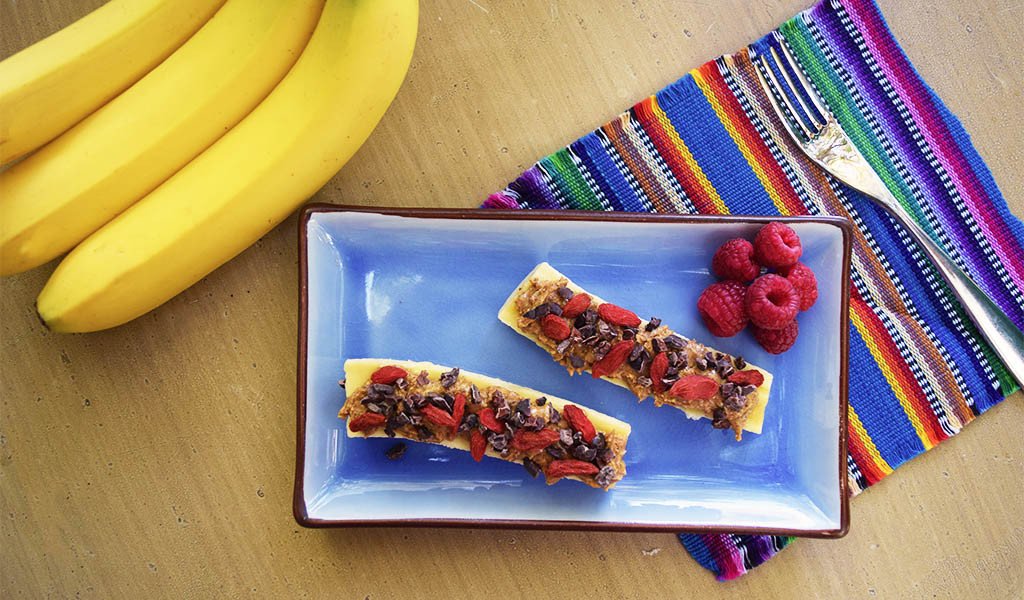 Superfood FAQ: Cacao Nibs
Chocolate... that's good for you? Yes, it exists. Meet Cacao Nibs. 
Have you heard of Cacao Nibs but are not exactly sure what they are or what they can actually do for you health-wise? Well we have the perfect new blog series for you!
We would love to introduce our new blog series - Superfood FAQ! This blog series will answer your most frequently asked questions about some of our superfoods.  
We first addressed Lucuma Powder and now we are onto Cacao Nibs! Learn more about these delicious superfood nibbles below! 
Question: What are Cacao Nibs?
Answer: The base of everything chocolate - a cacao nib is a cacao bean that's been chopped and broken into very small pieces. Cacao Nibs contain high amounts of theobromine which has similar effects to caffeine. They also contain a rich supply of antioxidants, dietary fiber, magnesium, potassium and are low in carbohydrates and sugar.
Healthworks Cacao Nibs are grown and harvested sustainably on small organic farms and come to you in their purest, most nutrient-rich state. They are 100% USDA certified organic, pure, and raw.  
Question: Do they taste like chocolate chips or dark chocolate?
Answer: Raw, organic cacao nibs can have a bitter, dark chocolate taste when eaten by themselves. Since it is raw it does not have sugar added to it nor does it go through any unhealthy processing that strips it of its many natural health benefits.
If you're not into dark chocolate like flavor, there are still other ways to incorporate it into your diet. You can use it in smoothies or recipes that call for chocolate chips which can help mask the bitter taste a bit.  
Question: How are the Cacao Nibs processed?
Answer: Much of the production process is manual and takes place on the small farms where the cacao is grown. Our cacao is selectively harvested by hand since not all the fruit ripens in the same time. Mature fruit pods are split open, the cacao beans removed and the outer shell discarded. Once scooped from the pods the cacao beans are fermented and sun dried to lower the humidity.
On arrival at our processing plant the cacao grains are washed and disinfected to lower microbiological contamination. We then soften the skin of the cacao by means of a low heat treatment. The beans are then low temperature dried and their shells are removed before being crushed into smaller nib size pieces.
Temperature is the most important advantage of all our cacao products: all the processing is done below 45º C (approximately 110º F), which allows us to maintain the natural flavor and - even more important - the nutritional properties of the fresh cacao grains.
Question: Are they safe to eat raw?
Answer: Our Cacao Nibs can be consumed raw and you get more health benefits by doing it that way. You can still use raw cacao nibs in hot drinks and baking, but you do lose some of the nutrients.
Question: How Long Does A Bag of Cacao Nibs Last For?
Answer: 
Healthworks Cacao Nibs have an expiration date of about 2 years after purchase when unopened and a shelf life of 3 months after opening.
Question: How are Cacao Nibs Used?
Answer: A treat you will surely love, our Organic Cacao Nibs can help satisfy your chocolate cravings and give you powerful nutrients all at the same time. 
Try our Cacao Nibs in smoothies, yogurt, oatmeal, baked goods, ice-cream, trail mix, snack food, or as a chocolate chip alternative.  
Question: What's your Favorite Way to Use Cacao Nibs?
Answer: Simple is always good. We love making Superfood Banana Boats in the morning or for an afternoon snack at the office!  
---