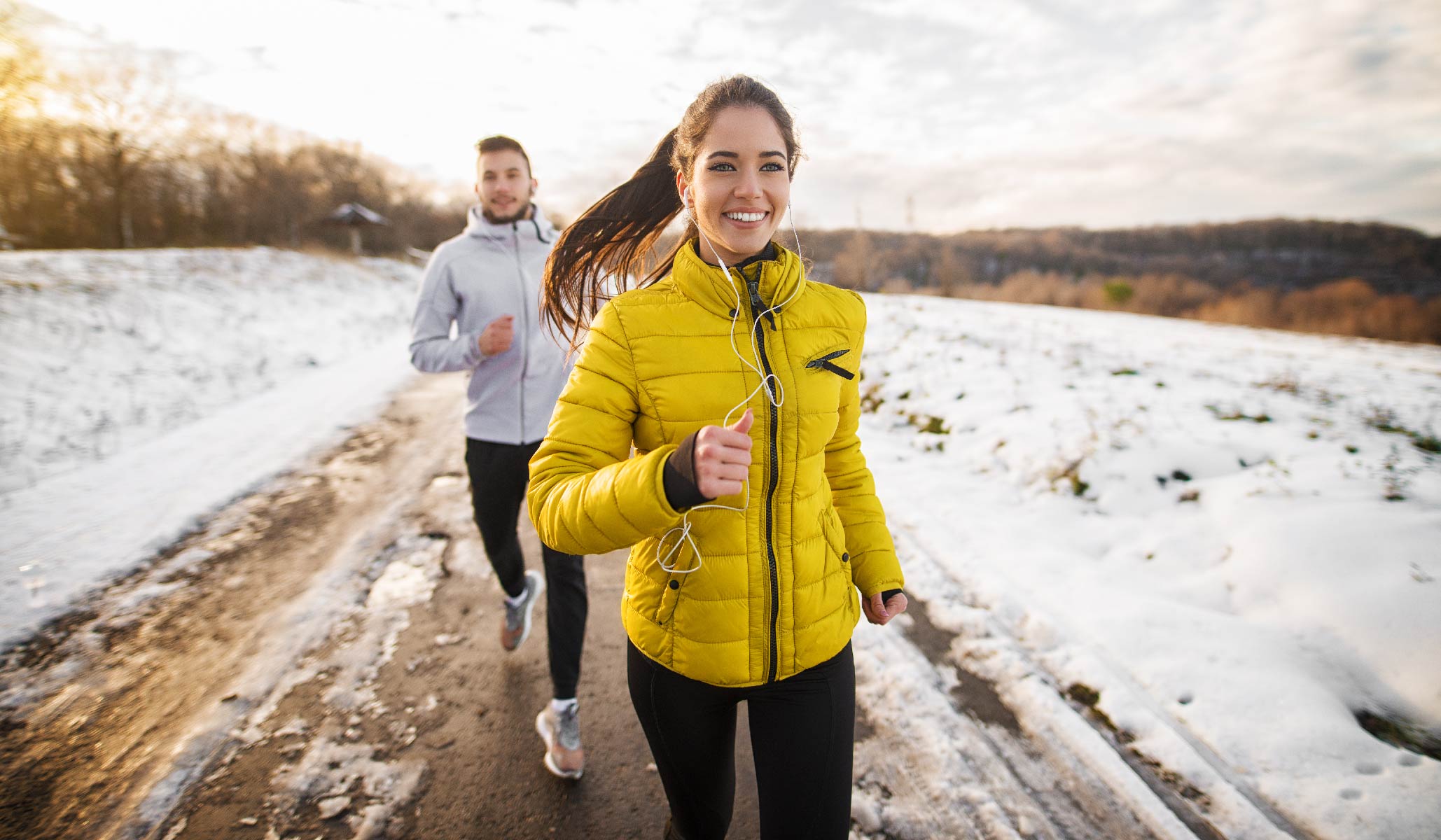 How To Actually Get and Stay Motivated To Work Out This Winter
It's hard to go to work out in a cold, rainy or snowy weather. As much as we all love working out outside in cool weather, as the temperatures drop, many of us will opt for indoor workouts instead. 
While it may be tempting to skip your workout in favor of cozying up in our PJs and binge-watching your favorite TV show, staying consistent with your workout in the winter is important. As a bonus, exercising regularly in winter can help keep your moods elevated during the darkest months of the year. Want to know how to get motivated to work out this winter? See our recommendations below:
Keep Your Workout At Home
Use your own body weight and get in simple but efficient exercises like squats, pushups, burpees, and step-ups. Get creative and use chairs and steps for something to jump up on, duffel bags filled with heavy items for weight. Have fun with it!
Try A New Activity
Winter is the perfect time to try that new class or activity you have been thinking about but just didn't have the chance to try all summer long. Think martial arts or boxing classes, circus or adult gymnastics classes. These types of activities will keep you motivated and have the added bonus of keeping your mood elevated as well (because learning is fun!).
Get Your Friends To Join In
Instead of meeting friends after work for a drink, grab a buddy and get a workout in, or try a new activity together instead. Exercising with friends is a great way to bond, plus, knowing you have both committed to a workout means you will help keep each other stay accountable.
Put Those Holiday Treats To Work
The lead-up to winter equals a few more indulgences than the usual Halloween candies, pumpkin pies and all the holiday cookies. If one of your goals is to build strength and increase muscle, winter can be a great time to focus on this since you are already most likely eating a bit more than normal, and muscles require fuel (calories) to grow and get stronger.
---