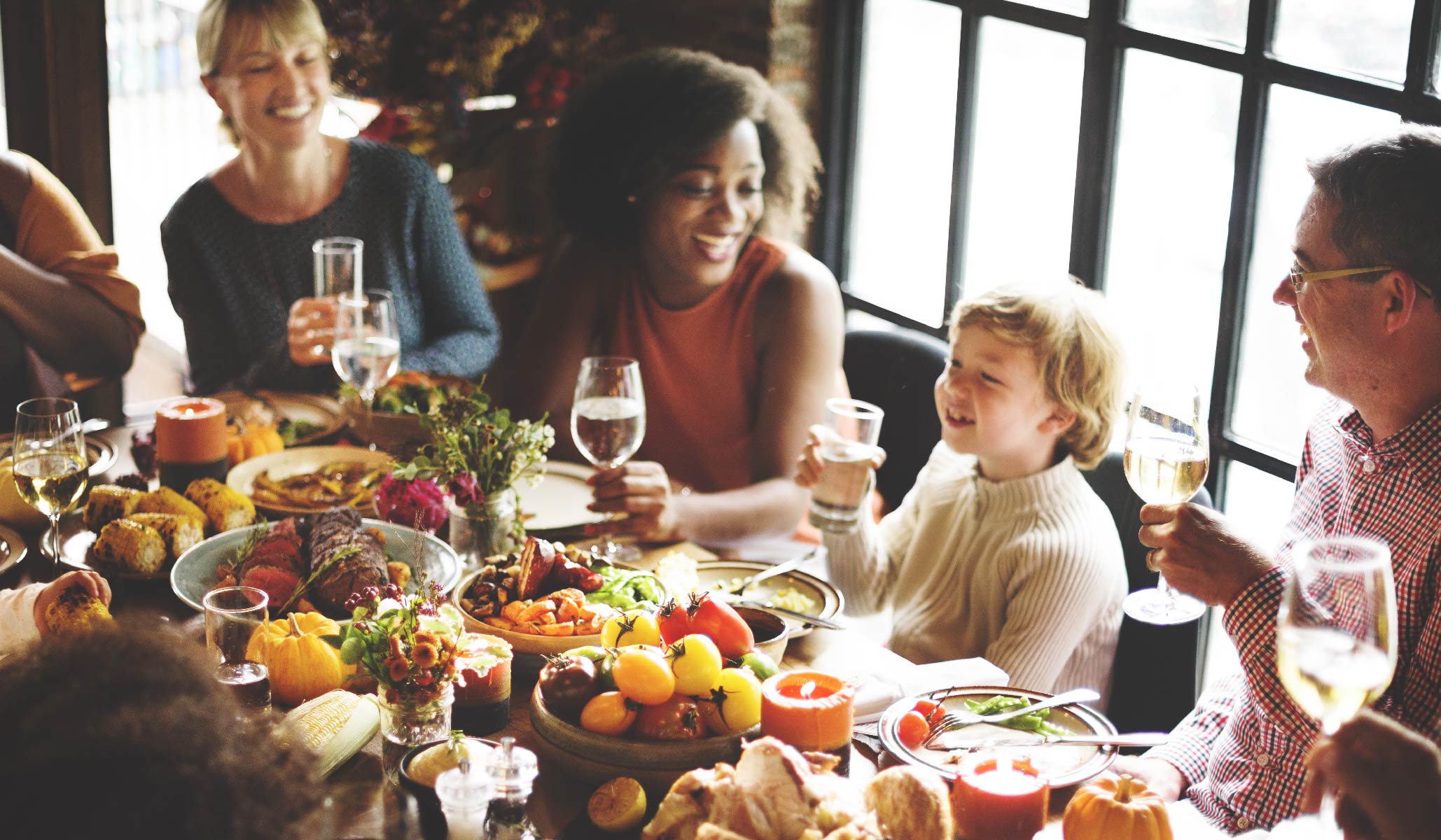 3 Superfood Thanksgiving Recipes
Thanksgiving is not for counting calories, but why not add as many healthy foods as possible to your menu—and your gratitude list for this year?
Classic holiday staples, like sweet potatoes and pumpkin, are already loaded with vitamins and antioxidants. You can still upgrade your recipes with superfoods like quinoa, goji berries, ginger and turmeric! Which of these would you try as part of your Turkey Day menu?
Creamy Corn Chowder
Ingredients
1 tbsp olive oil
1 cup chopped sweet yellow onions
2 tablespoons unsalted butter
¼ cup flour
½ teaspoon Healthworks Turmeric Powder
½ teaspoon ground black pepper
1 teaspoon kosher salt
8 cups vegetable broth
3 cups 1-inch diced yellow potatoes, unpeeled
5 cups corn kernels, frozen
1 cup low-fat half-and-half
1 cup sharp white natural cheddar cheese, grated
Instructions
In a large pot over medium heat, add olive oil. Add the onions and sauté until onions are soft and translucent.

In a small bowl combine the flour, salt, pepper, and turmeric.

Add the butter to the onions. Once melted, stir in the flour mixture and cook for 2-3 minutes.

Whisk in the vegetable broth.

Add potatoes, bring to a boil, reduce heat and cook over medium heat for 20 minutes, or until potatoes are tender.

Stir in the corn to the soup, cook for 3 minutes.

Lastly, add the half-and-half and the cheese. Cook for 5 more minutes, until cheese is melted.

Serve and Enjoy!
Spiced Sweet Potato Hummus
1 large sweet potato, cubed
2 cups cooked chickpeas
4 tbsp tahini
2 tbsp olive oil
2 garlic cloves, minced
Juice from 1/2  lemon
1 tbsp cumin
1 tsp sriracha
Dash of nutmeg
Dash of Healthworks Cinnamon Powder
Salt/Pepper to taste
Instructions
Boil a pot of water. Lower to medium and add in the sweet potatoes. Cook until softened (about 15 minutes). Strain and let cool.

In a large blender, blend all the ingredients together until a desired consistency is reached.

Taste and add more olive oil if dry, more sriracha if not spicy enough, or more lemon juice to bring out the flavors. 

Serve with homemade crackers! Enjoy.
Herbed Wild Rice & Quinoa Stuffing
Ingredients
2 tbsp olive oil + more for greasing the baking dish + more for drizzling over the top
1 large yellow onion, finely chopped
2 stalks celery, chopped (about 1/2 cup)
2 medium Granny Smith apples, peeled and diced
2 medium cloves garlic, peeled and finely minced
2 tbsp fresh thyme leaves, minced
1 tsp kosher salt + more to taste
4 cups low-sodium vegetable broth
2 cups uncooked wild rice blend
1 cup uncooked Healthworks Quinoa, rinsed well
1 1/2 cups dried cranberries
1 cup raw pecans, chopped
1/2 cup chopped fresh Italian parsley + 1/4 cup more for topping after baking
1/4 cup fresh sage leaves, minced
 Instructions
Place a large pot over medium heat. Add the oil.

When hot, add onions and celery and cook until soft (about 5 minutes)

Add apples, garlic, thyme and salt and cook for 1 minute.

Add broth and bring to boil. Stir in wild rive blend and reduce heat to medium-low. Simmer, covered until the rice is tender (about 35 minutes)

Stir in quinoa and cover again, cook until the quinoa is tender (about 15 minutes) 

Stir in cranberries, pecans, 1/2 cup parsley and sage. Tase and add additional salt if desired. Remove from heat.

Preheat oven to 350 degrees Fahrenheit. Run a large (9-inch x 13-inch is best) casserole dish with a little olive oil. Lightly scoop the rice mixture into the casserole dish, lightly mounding it instead of mashing it down.

Bake until golden brown (2530 minutes).

Drizzle with a little more olive oil and sprinkle with remaining chopped parsley.

Serve and Enjoy!
---