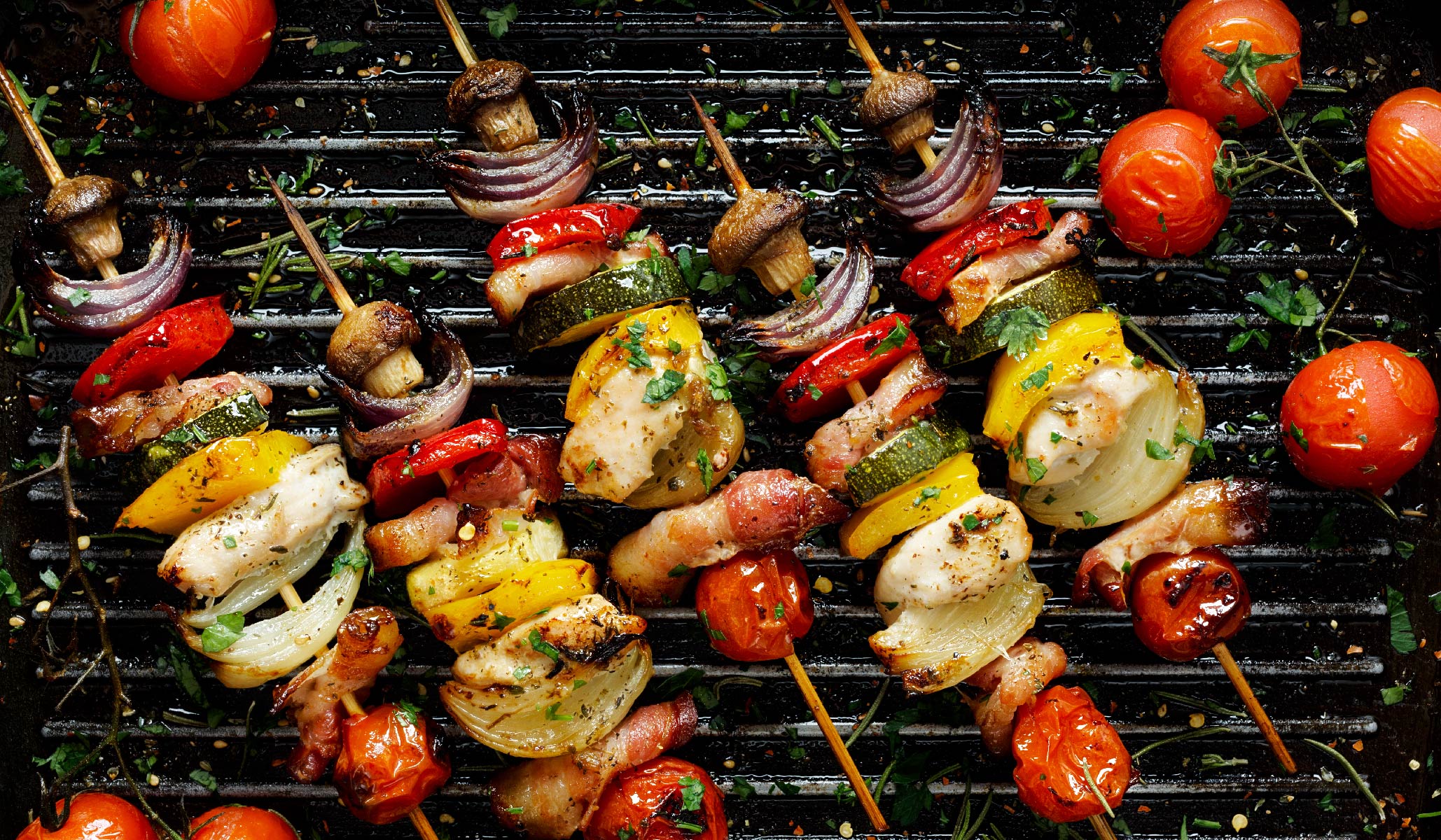 Let's Do Barbecue Over the Sunset, Shall We?
It is in the air, can you smell it? Summer Time = Grilling Season! Imagine a sunny summer day, going for a swim with friends and loved ones, surfing, wakeboarding, while the kids enjoy building sandcastles on the beach. After a long day of activities, fire up the grill and enjoy the foods and sunsets. You may be a big fan of a classic BBQ, but grilling doesn't have to be all steaks and burgers. Check out these easy-healthy summer BBQ recipes, veggies and seasonal fresh ingredients that you can enjoy all season! Chatting, eating healthy and enjoying the summer breeze, what else can you ask for from the weekend?
Grilled Salmon with Avocado Salsa
Ingredients (4 servings)
4 sockets salmon filets
Olive oil
Salt & pepper to taste
Avocado salsa
1 avocado (diced)
1 red pepper (diced)
1 yellow pepper (diced)
1 small red onion (diced)
Juice of 1 lime
1/4 cup cilantro basil (chopped)
1/2 tsp salt
1/4 tsp red chilli flakes
Instructions:
Preheat the grill to medium-high heat.

Brush salmon with a little bit of olive oil. 

Season with salt and pepper then put on the grill skin-side down for 10-12 min

Meanwhile, mix together the salsa.

Remove salmon from the grill and toss with salsa. Enjoy!
Spiced Vegetable & Potato BBQ Packs
Ingredients (4 servings)
Potato Packs
3 large red potatoes
2 cloves garlic minced
1 tsp paprika
2 tbsp chopped sundried tomatoes
1/2 tsp salt
1/4 tsp pepper
1 tsp Healthworks Turmeric Powder
1 tbsp olive oil
Veggie Packs
2 cups chopped mixed vegetables (red and yellow peppers red onion, asparagus & portabella mushrooms)
1/2 tsp dried oregano
1/4 tsp red chili flakes
4 basil leaves chopped
8 mini bocconcini balls
1 tbsp olive oil
1/2 tsp salt
1/4 tsp pepper
Instructions:
Preheat grill to medium-high heat. 

Toss veggies and potatoes in separate foil packs. 

Put potatoes on the grill and cook for 30 minutes. 

About 20 minutes into the cook time, add the veggies to the grill, cooking for 10 minutes and flipping halfway through.

Take both packs and dump into a large bowl, then toss all together.

Serve as a side dish with barbecued salmon & more. Enjoy!
---