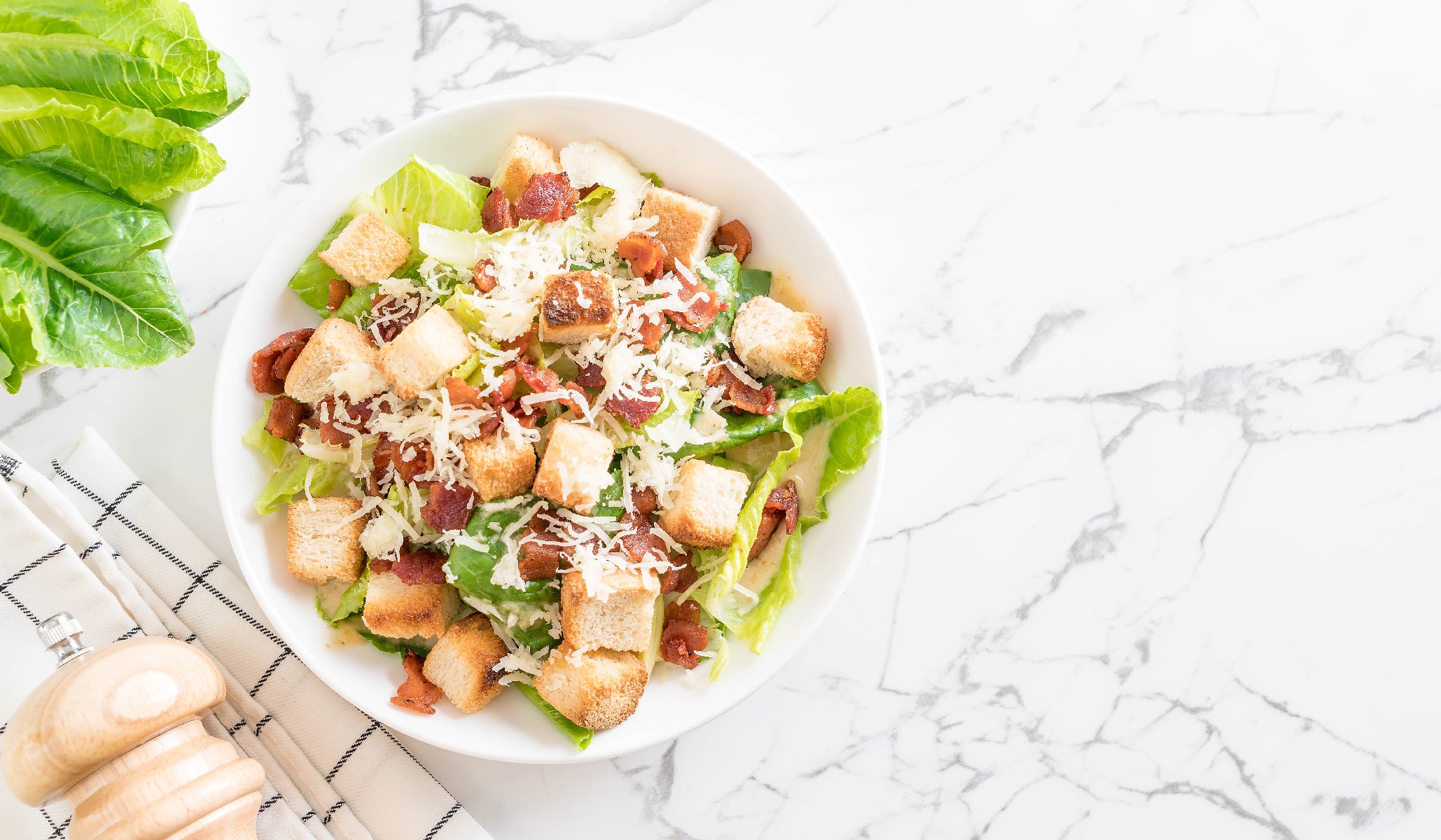 Lunch Box Idea-Vegan Caesar Salad With Crunchy Chickpea & Marinated Tempeh
When it comes to meal prep, you will not want to go for anything too complicated, ideally something can be ready in 15 minutes! This vegan Caesar salad is a perfect option, it's delicious anytime! The crispy marinade tempeh is incredibly flavorful and filling while the chickpeas add lots of crunches, not to mention the heavenly creamy and refreshing dressing! Easy and delicious, this salad is a perfect weekday lunch box idea!
Ingredients (2 servings)
For the salad
1 bunch of lacinato kale (chopped)
1 head of romaine (chopped)
1/3 cup crispy chickpea
2 tbsp vegan parmesan
For the tempeh
8 oz tempeh (cubed)
3 tbsp coconut aminos
2 tbsp lemon juice
2 garlic cloves (grated)
1 tsp maple syrup
For the dressing
1/2 cup filtered water
2/3 cup raw cashews (soaked for 30 minutes in hot water)
2 tbsp Healthworks Hemp Seeds
2 tbsp olive oil
2 tbsp lemon juice
1 tbsp nutritional yeast
1 tbsp capers in brine
2 garlic cloves
Salt & pepper to taste
In a large bowl, mix all the dressing ingredients.

In a mixing bowl, combine the tempeh, tamarind, lemon juice, garlic and maple syrup. Cove and place in the refrigerator.

Preheat the oven to 375°F. While the tempeh marinades, line a baking sheet with parchment paper and spray lightly with olive oil.

Transfer the tempeh from the bowl to the baking sheet, spreading out the cubes so they don't touch each other.

Bake the tempeh for 25 minutes, flipping once in the middle of cooking time. The tempeh should be dry to the touch and getting slightly browned and crunchy. Cool slightly.
For the salad
While the tempeh is baking, combine the chopped kale and chopped romaine. 
---