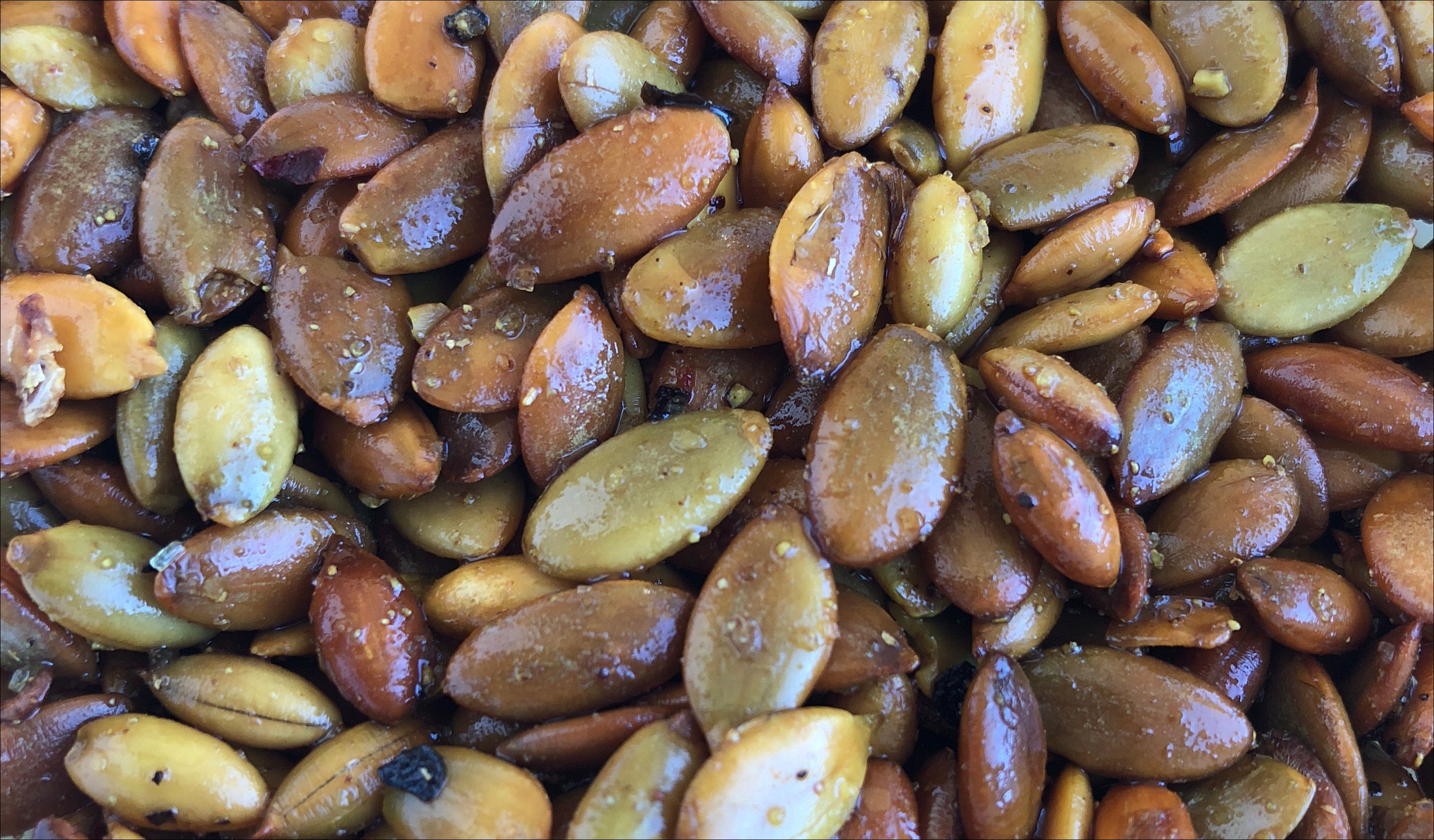 The Tastiest Way To Roast Pumpkin Seeds
Looking for a tasty and healthy snack? Check out the recipe below for a great salad topping, trail mix addition, or stand alone item to munch on!
Roasted Pumpkin Seeds
Ingredients
1/2 tsp Cumin
1/2 tsp Corriander
1/2 tsp Salt
1/2 tsp Chili Flakes
How To
Preheat oven to 300F. Melt the coconut oil, pour over pumpkin seeds and toss, add all seasonings and mix. Spread out evenly over a lined baking sheet, and put in preheated oven. 
Leave in for 20 minutes for a chewier, more filling seed; 40 minutes for a more crunchy snack. Stir seeds every 10 minutes to brown evenly.
~
SJB IG@SaviBee
---