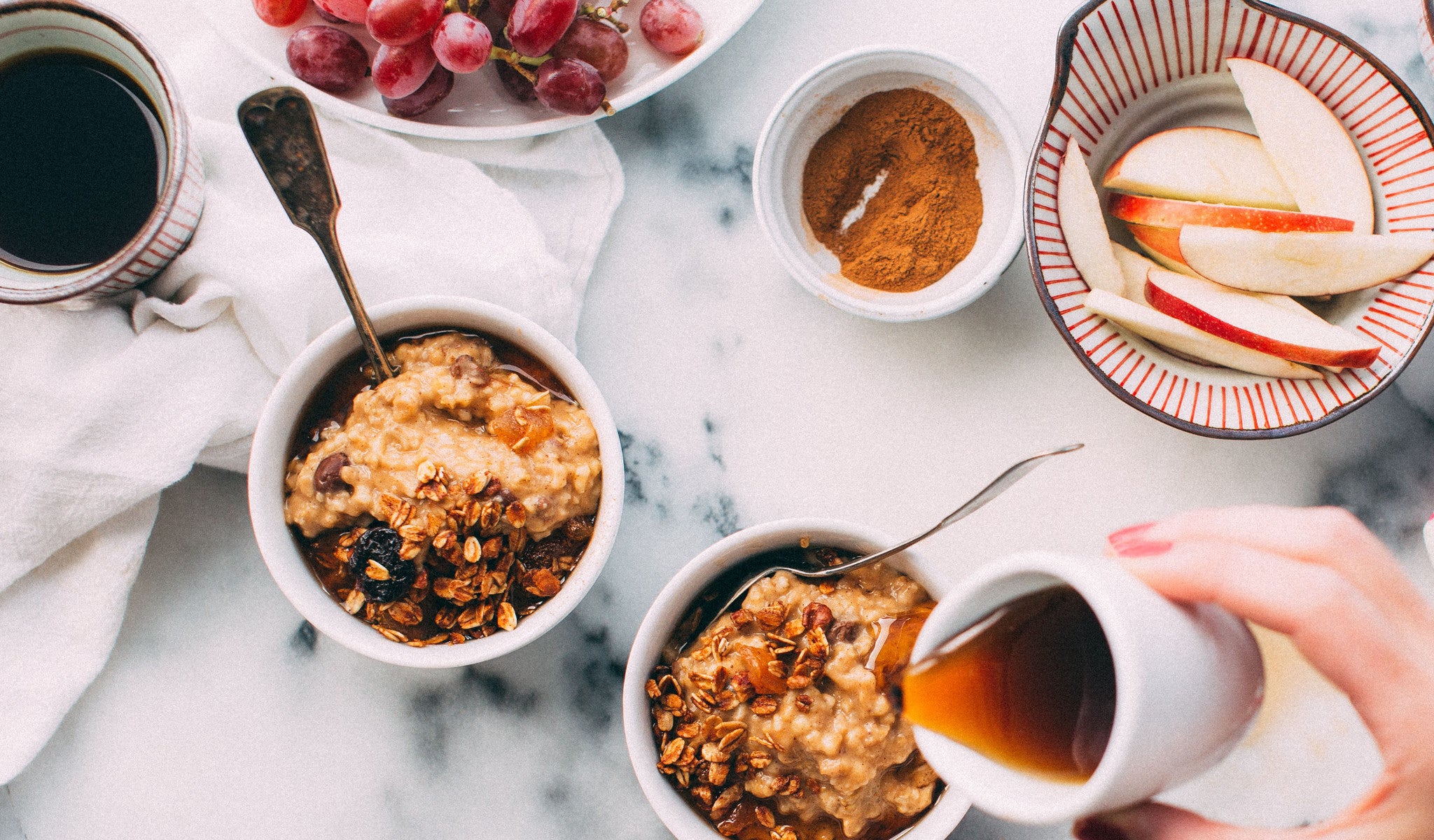 Superfood 101: Ceylon Cinnamon
What is Ceylon Cinnamon?
Cinnamon dates back thousands of years as it was not only used as a spice, but in traditional Chinese medicine as well.
Native to Sri Lanka, the Cinnamomum verum, called 'true cinnamon tree' or Ceylon cinnamon tree is a small evergreen tree in which its inner bark is used to make cinnamon.
Our cinnamon comes directly from the Ceylon cinnamon tree variety which is harvested from the "mature" portion of the trunk by stripping off the bark and rolling it inside of the other. After being dried at low temperatures, it is carefully milled into fine powder so it can retain a high nutritional value and allow for maximum digestion and absorption when consumed.
What does Ceylon Cinnamon taste like?
Cinnamon powder is commonly used in cooking and baking of many diverse cultures. It can add a whole new dimension to the flavor of main dishes, desserts, ice-cream, puree, mousse, and salads, etc.
Our Healthworks Organic Ceylon Cinnamon Powder has a warm aroma and will bring a spicy sweetness to all kinds of delicious drinks and dishes! 
Why Ceylon?
There are two main types of cinnamon:
1. Ceylon cinnamon (Cinnamomum verum), is often considered to be the 'true cinnamon'.
Compared with Cassia Cinnamon, our Healthworks Ceylon Cinnamon goes beyond adding flavor. It also contains a small, negligible amount of coumarin, which is a naturally occurring blood-thinning substance. Ceylon Cinnamon is often recommended to people looking to correct their blood sugar levels.
2. Cassia cinnamon or Chinese cinnamon (Cinnamomum aromaticum), which originates from southern China, is typically less expensive than Ceylon cinnamon. Cassia is the most commonly sold cinnamon in the United States. 
How Do I Use It?
Cinnamon can be enjoyed in a variety of ways. It's mild, sweet taste is perfect for cookies, cakes, coffee, oatmeal, and breads as well as curries, sauces, vegetable dishes, mulling wines, mulling apple cider and punches. For more cinnamon recipe inspiration, click HERE. 
Try it out today, HERE on our website (FREE shipping on all orders) and also on AMAZON (w/ Prime shipping available)! 
We want to see how #Healthworks for you, so show us what you're making! Interact with us on Facebook, follow us on Twitter, heart our photos on Instagram, and pin our favorite superfood meals on Pinterest!
---