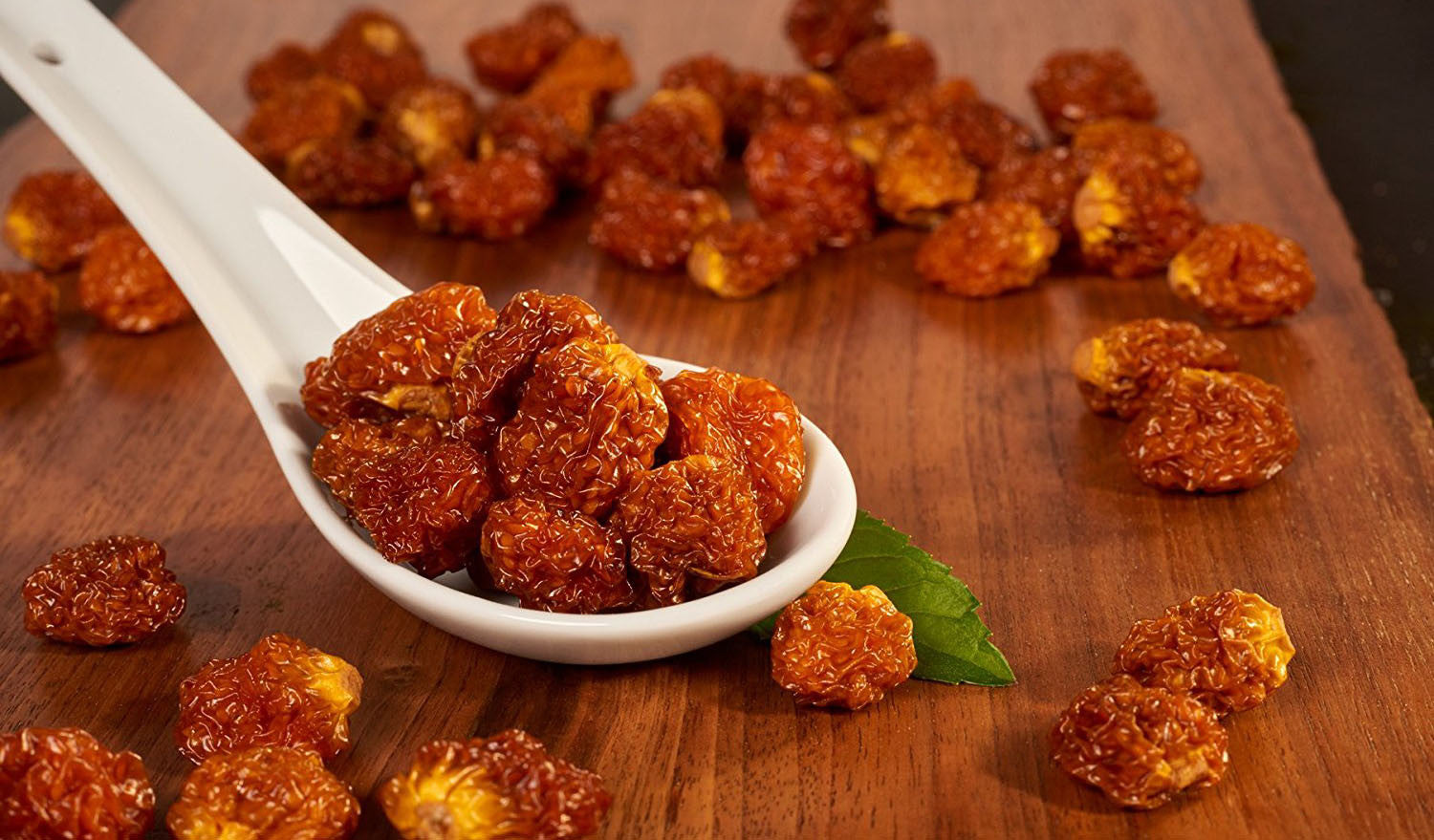 Superfood 101: Golden Berries
What are Golden Berries?
Golden berries, also known as gooseberries or Incan berries, are a delicious, delightfully tart and sweet, chewy berry loaded with nutrients. The golden berry grows within its own husk, and the fruit itself looks like a mini tomato. This highly nutritious super fruit is considered a 'belly fat buster,' and when incorporated into a healthy diet has many nutritional benefits.
What do Golden Berries taste like?
These berries have a strong tart taste similar to a sour candy. They are best when mixed in with your favorite recipes.
Why Golden Berries?
Our high purity golden berry comes directly from the entire berry which is hand harvested, dried at low temperatures. This process retains the high nutritional value of the golden berry and prepared to retain their full, savory flavors!
An ounce of golden berries contains 3 grams of fiber, a nutrient that supports healthy digestion and cholesterol levels.
Our Healthworks 100% USDA Certified Organic Golden Berries are raw, pure, all-natural, vegan, gluten-free and non-GMO, making it a great addition to any lifestyle.
How Do I Use Golden Berries?
You may eat them by the handful or mixed in with your favorite recipes.
 For golden berry recipe inspiration, check out some of our favorite recipes HERE.
Try it out today, HERE on our website (FREE shipping on all orders) 
We want to see how #Healthworks for you, so show us what you're making! Interact with us on Facebook, follow us on Twitter, heart our photos on Instagram, and pin our favorite superfood meals on Pinterest!
---