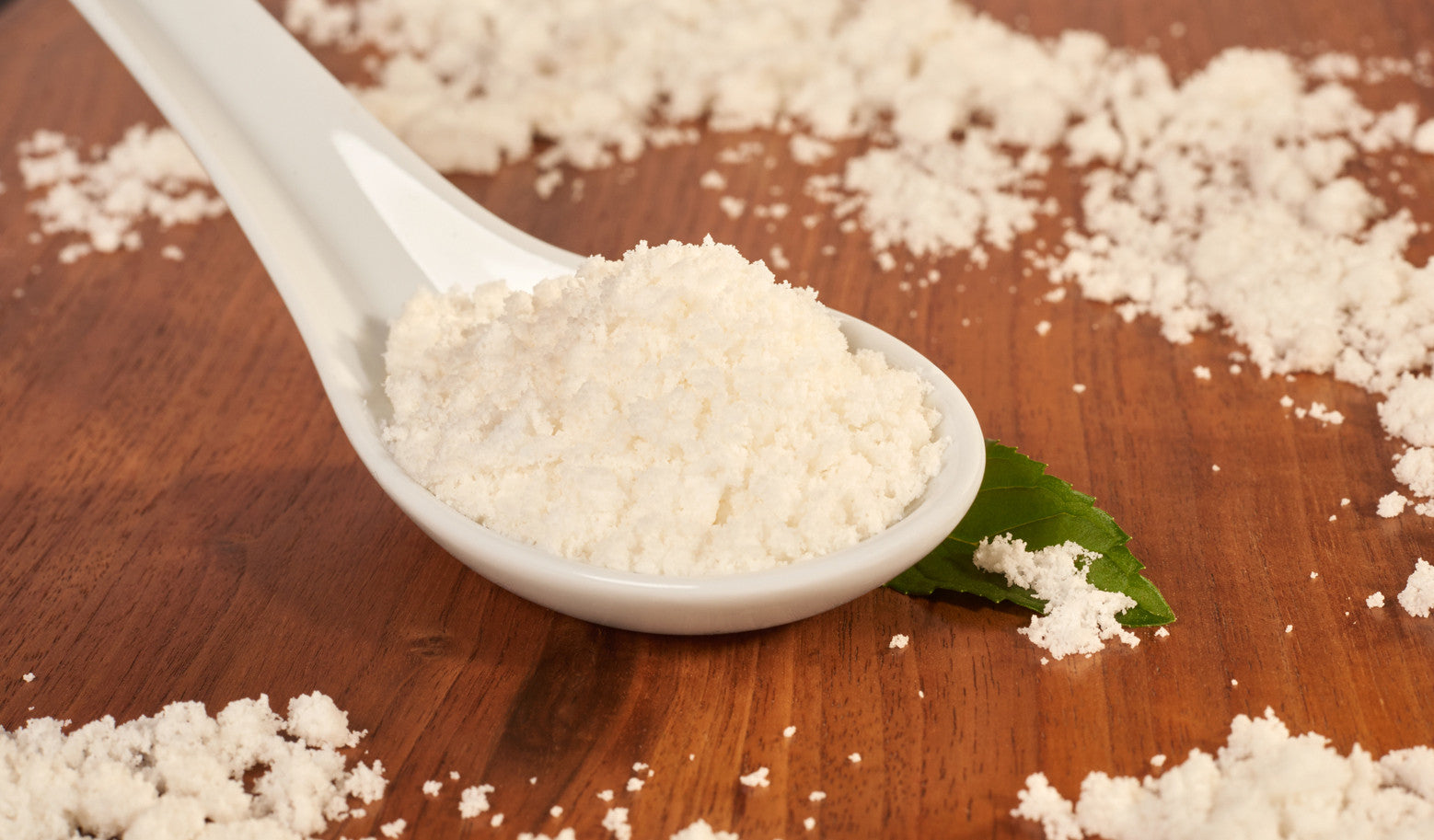 Superfood 101: Coconut Milk Powder
What is Coconut Milk Powder?
Coconut milk is a common ingredient in many tropical cuisines, such as Burmese, Cambodian, Filipino, Indian, Indonesian, Malaysian, Singaporean, Sri Lankan, Thai, Vietnamese, Peranakan and southern Chinese, as well as Brazilian, Caribbean, Polynesian, and Pacific islands cuisines.
After the coconut is grated for it's meat and strained, it is squeezed until all of the water has been removed and it becomes dry. This process creates coconut milk and allows us to retain the high nutritional value of the coconut. 
What does Coconut Milk Powder taste like?
This powder has a slightly sweetened, smooth, tropical taste to it and is best mixed with warm or hot water. 
It will transform your dishes and drinks to deliver a distinct coconut flavor and aroma.
Why Coconut Milk Powder?
Our high purity organic and dairy-free powder comes directly from freshly pressed coconut milk.
It also offers multiple health benefits as it is loaded with iron, fiber, and manganese and also has a high source of Vitamin C, phosphorus, magnesium, and antioxidants like selenium.
How Do I Use Coconut Milk Powder?
Our powder offers a great cooking option as it blends easily and increases consistency and thickness of the dishes it is used in.
Coconut Milk Powder is ideal for curries, ice cream, sauces, puddings, smoothies or as a great substitute for baked goods & cakes that call for milk. It's also delicious on it's own as light coconut milk or coconut cream.
For coconut milk powder recipe inspiration, check out some of our favorite recipes HERE. 
Try it out today, HERE on our website (FREE shipping on all orders) and also on AMAZON (w/ Prime shipping available)! 
We want to see how #Healthworks for you, so show us what you're making! Interact with us on Facebook, follow us on Twitter, heart our photos on Instagram, and pin our favorite superfood meals on Pinterest!
---