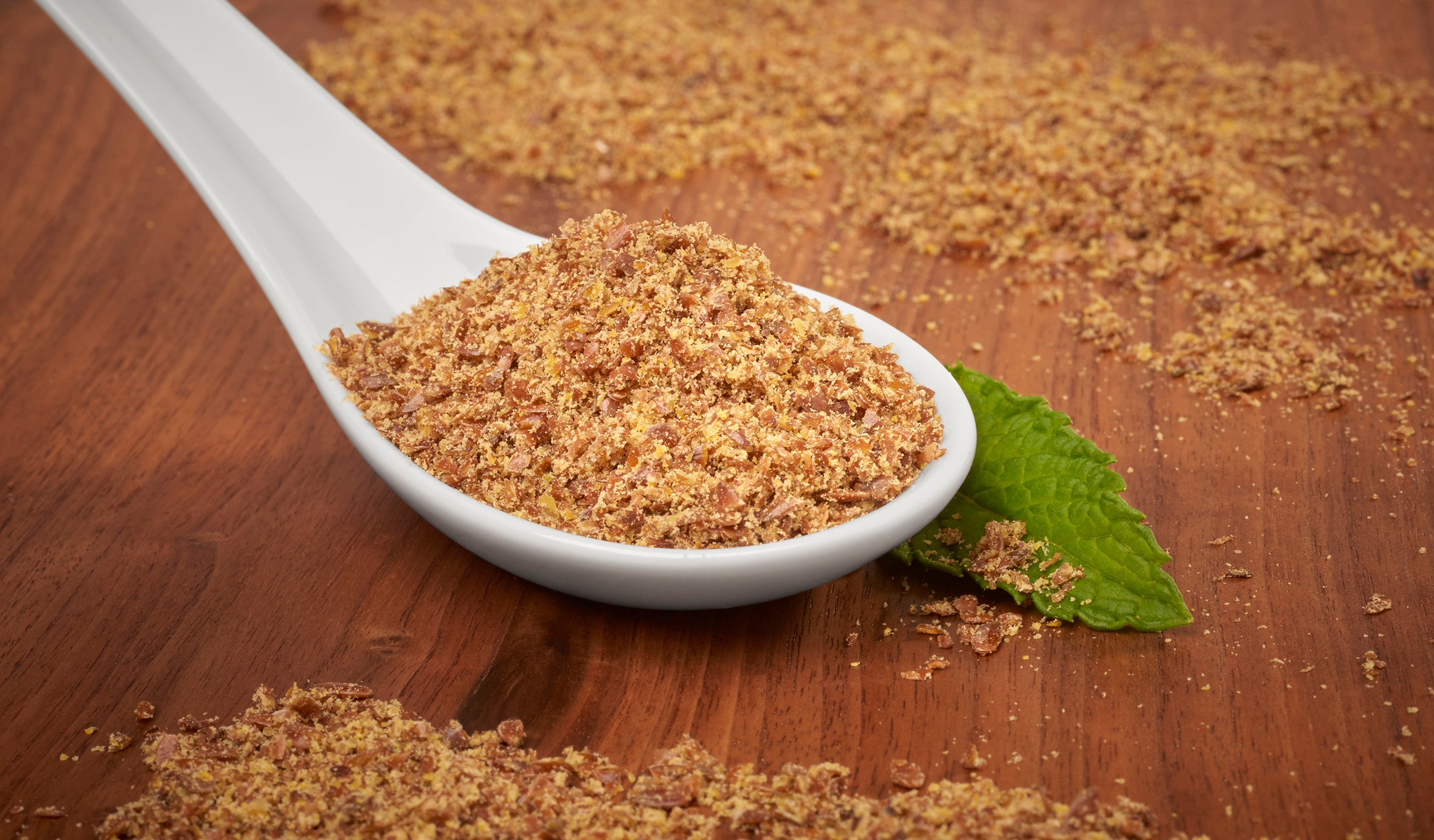 Superfood FAQ: Flaxseed
A historical staple to the human diet, Flaxseed has been used as a nutritionally rich seed for thousands of years. Find some new info on it down below, and check out our flaxseed products to incorporate all the nutritional benefits it holds!
Question: What is Flaxseed?
Answer: Flaxseed comes from the Flax plant, which is a fiber crop cultivated in cooler areas of the world. Flaxseed is loaded with Omega-3 Fatty Acids, Protein, and Soluble and Insoluble Fibers
Question: How is Healthworks Flaxseed processed?
Answer: Healthworks Flaxseed is harvested sustainably and organically before being ground in the mills to make it easier for your body to digest all of its great nutrients.
Question: What does it taste like?
Answer: Golden flaxseed has a smooth and nutty taste.
Question: How long does a bag last for? And how should it be stored?
Answer: It is important to keep ground flaxseed in a tightly sealed container in the refrigerator or freezer to prevent them from becoming rancid. Ground flaxseeds stored in the refrigerator in this manner will keep fresh for six months; and in the freezer, for one year.
Question: How is Flaxseed used?
Answer: You can use it in almost anything, mix in to peanut butter or smoothies for extra nutrients, sprinkle over salads or toast for some nutty flavor, or include in baked goods for some subtle flavor.
Question: What's our favorite way to use Flaxseed?
Answer: Our favorite recipe is on the back of the bag! Peanut Butter Banana Flaxseed Smoothie:
Just blend it all together and enjoy!
~
SJB IG@SaviBee
---