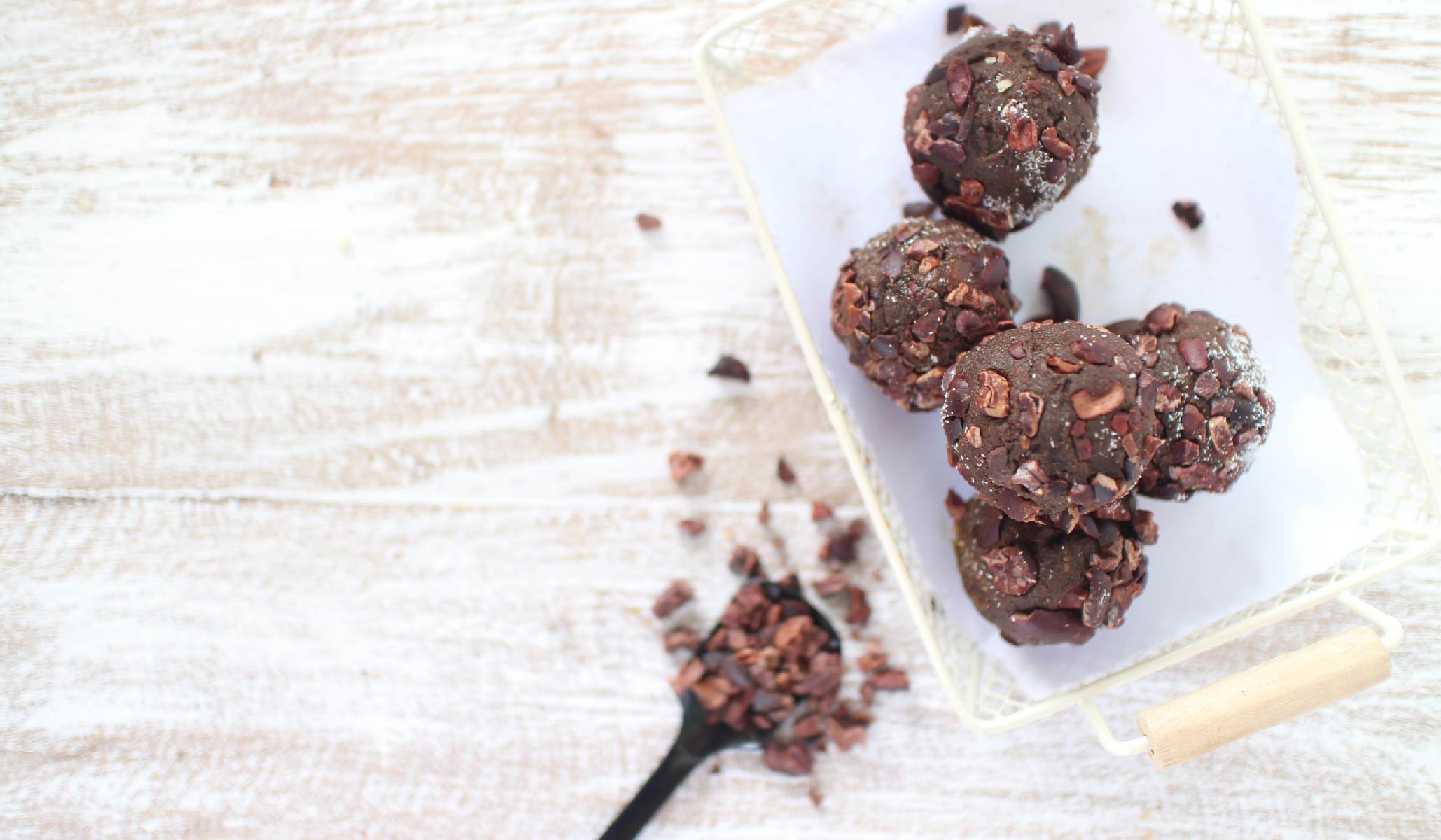 Sweet Vegan Chlorella Cacao Bliss Balls
Satisfy your afternoon craving with a healthier homemade treat! These Chlorella Cacao Bliss Balls are chewy, scrumptious and make an amazing guilt free nibble. They are a healthy alternative to combat hunger between meals!
Ingredients
1 ½  cups ground almonds
2.5 tbsp coconut oils
2.5 tbsp almond butter
2.5 tbsp maple syrup
8 Medjool dates (pitted)
1/3 cup Healthworks Cacao Powder
1 tbsp Healthworks Chlorella Powder
1 tsp Healthworks Cinnamon Powder
1 tsp Vanilla extract
Healthworks Cacao Nibs for rolling
Instructions
In a food processor, blend

all

the ingredients until well combined

Use 1 tablespoon of mixture at a time,

to

roll into 1-inch balls, then roll in cacao nibs to lightly coat

Place the balls in an airtight container and refrigerate for at least 20 minutes.  Enjoy!
*The Bliss Balls can be stored in an air-tight container in the fridge for up to 1 week
---