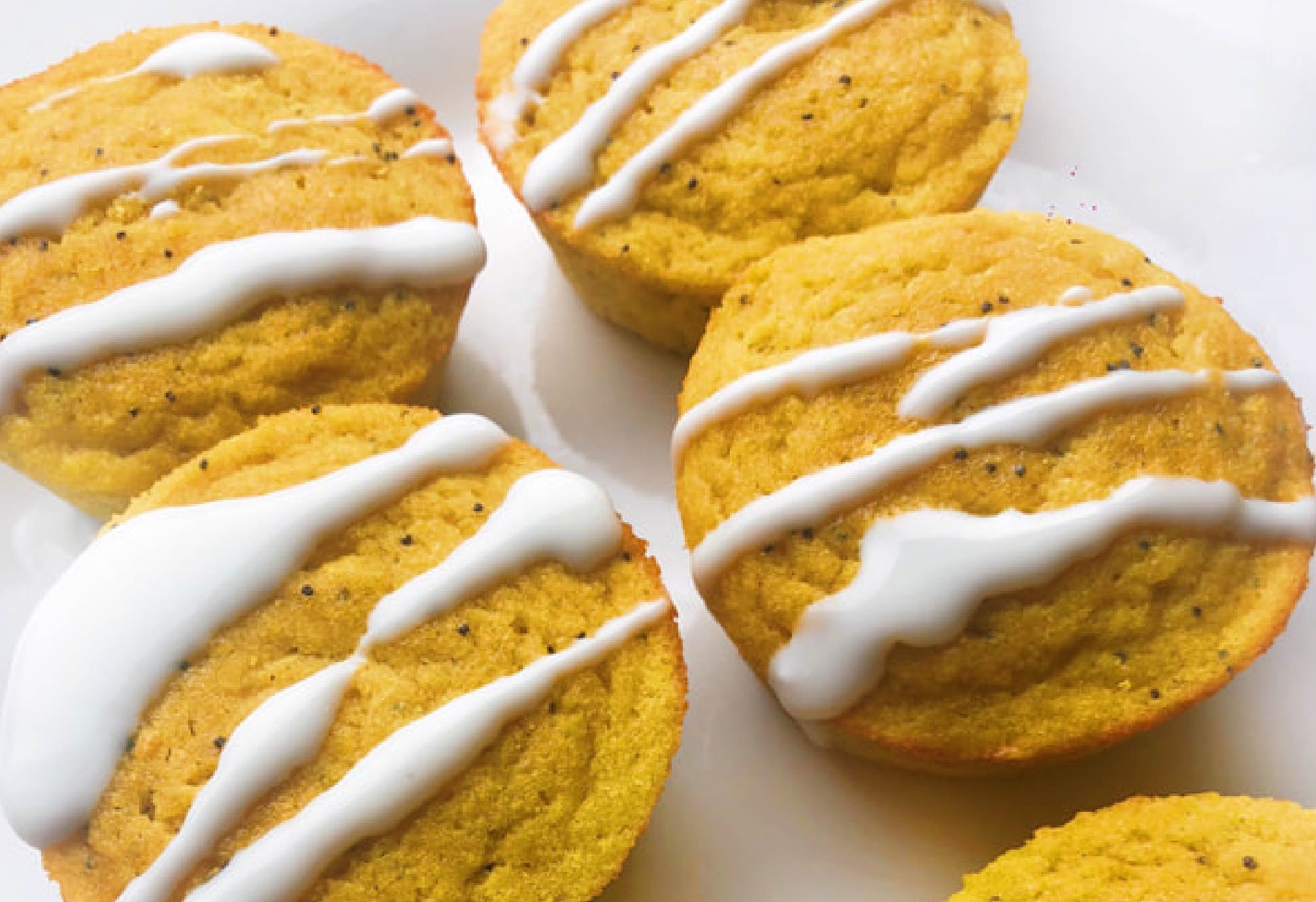 Turmeric Lemon Poppy Seed Muffins
Ever hear how a hot cup of lemon water and turmeric in the morning is like a cure-all? It's true. Lemon is packed with the ever necessary Vitamin C that we all need during the winter,  it also contains citric acid which helps with digestion and breaking down food. And what about turmeric? Not only does turmeric add a bright color and warm spice to everything you use in it, but it also has 
powerful anti-inflammatory effects and antioxidant properties

.
I mean, what more could you ask for? 
Turmeric Lemon Poppy Seed Muffins: 
1/2 cup coconut flour
1/2 tsp baking powder
1/4 tsp salt 
1/4 tsp turmeric powder
1 tsp poppy seeds
4 eggs
1/2 cup maple syrup
1/2 tsp vanilla extract
1/3 cup coconut oil - melted
Zest one and a half lemons
Juice of one lemon
Mix your wet ingredients and dry ingredients in two separate bowls and then combine until a batter forms. 
If you use a silicone muffin tin, you can just spray it with coconut oil and pour the batter directly into the muffin molds. If you're using a metal muffin tin, I recommend using paper muffin cups. 
Bake at 350 degrees for 15 mins.
Enjoy your Turmeric Lemon Poppy Seed muffins plain, or top them with my "icing" glaze. 

Mix together 4 tbsp SCD-legal yogurt, 2 tsp maple syrup or honey, 1/2 tsp vanilla, and lemon zest. 
---