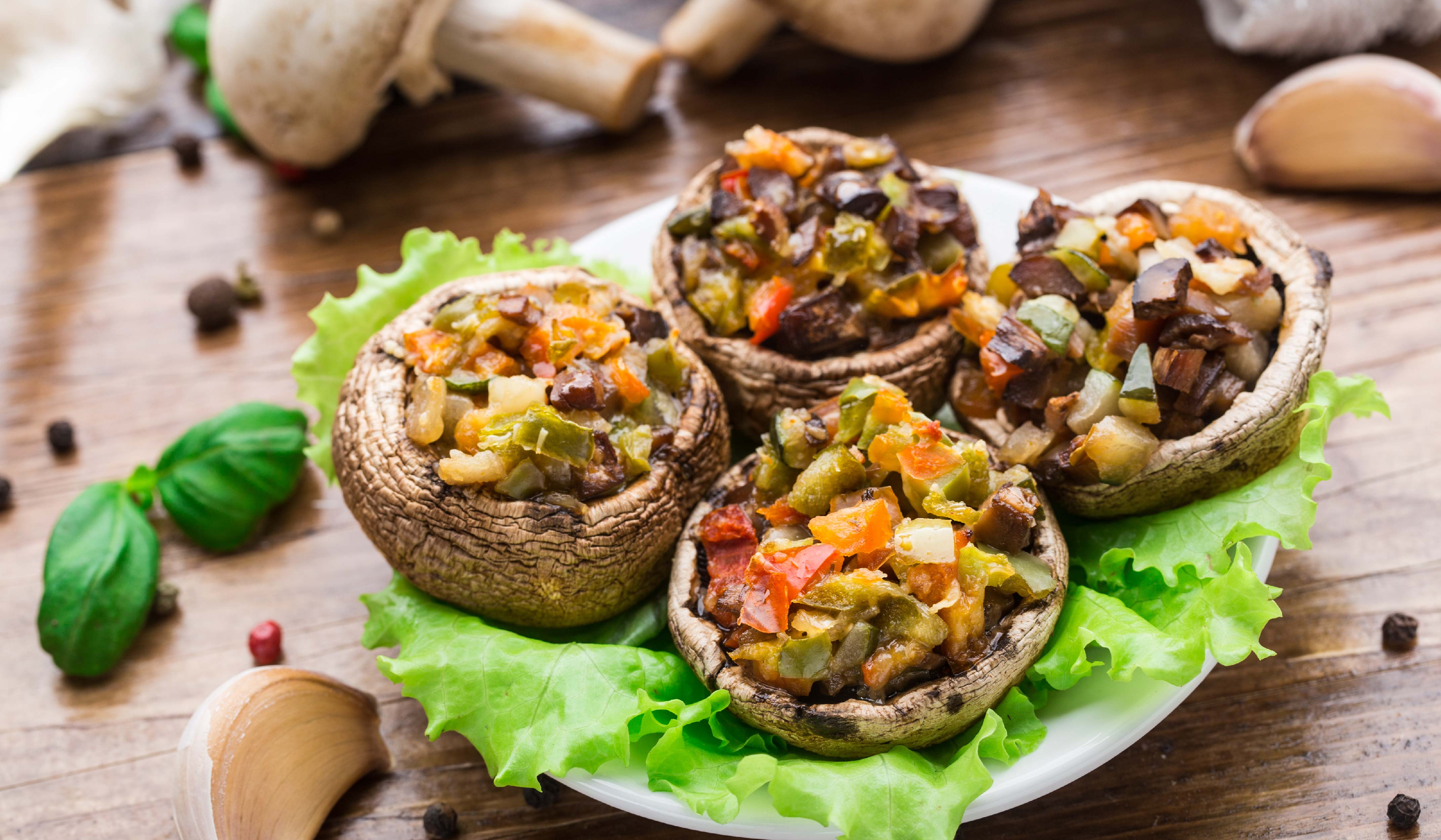 Unwind and Enjoy Crispy Stuffed Portobello Mushrooms
A heartwarming fall dinner.  
Plan on having a relaxed night-in after a long day and don't know what to eat? Instead of ordering take-out, why not try to prepare something simple yet nourishing for yourself this evening.
We know cooking might seem boring or you could be in a lazy mood to go through a bunch of steps. To help yourself through the cooking process, why not play some jazz music or put on a podcast? Feel free to let loose and move around your kitchen. Or just go with the flow; allow the preparation to help you unwind and relieve some of the tension built up during the day.
This stuffed portobello mushroom is juicy, tasty, filling, and nutritious. It is also vegan friendly, gluten-free and doesn't require a long list of ingredients. Healthworks ground flaxseed is a perfect topping on baked dishes for a delicate crispy layer. Moreover, Healthworks pumpkin seeds are known to contain nutrients such as iron, magnesium, manganese, copper, and zinc. The pumpkin seeds also add a great crunch and texture to every bite.
Sometimes, it's worth the extra time to make something fresh at home!
(Serves 1 portion)
Ingredients:
  2 large            Portobello Mushrooms, Washed

  ⅓ cup             Diced yellow onion

  1 small            Boiled & Peeled Sweet Potato               

  1 tbsp             Chopped Healthworks Pumpkin Seeds

  1 tbsp             Coconut Oil or Sesame Oil

   Pinch             Parsley

   Pinch             Salt & Pepper
Instructions:
Preheat oven to

300 °F

Sauté onions with oil in a pan until caramelized

In a bowl, mash boiled sweet potato and add salt, pepper & parsley

Add the onions and pumpkin seeds into the potato mix

Place the mixture into the mushrooms, and stuff the center

Add the Ground Flaxseed on top for a crispy topping

Bake for 15 minutes or until crisp on top

Plate and Enjoy!
---