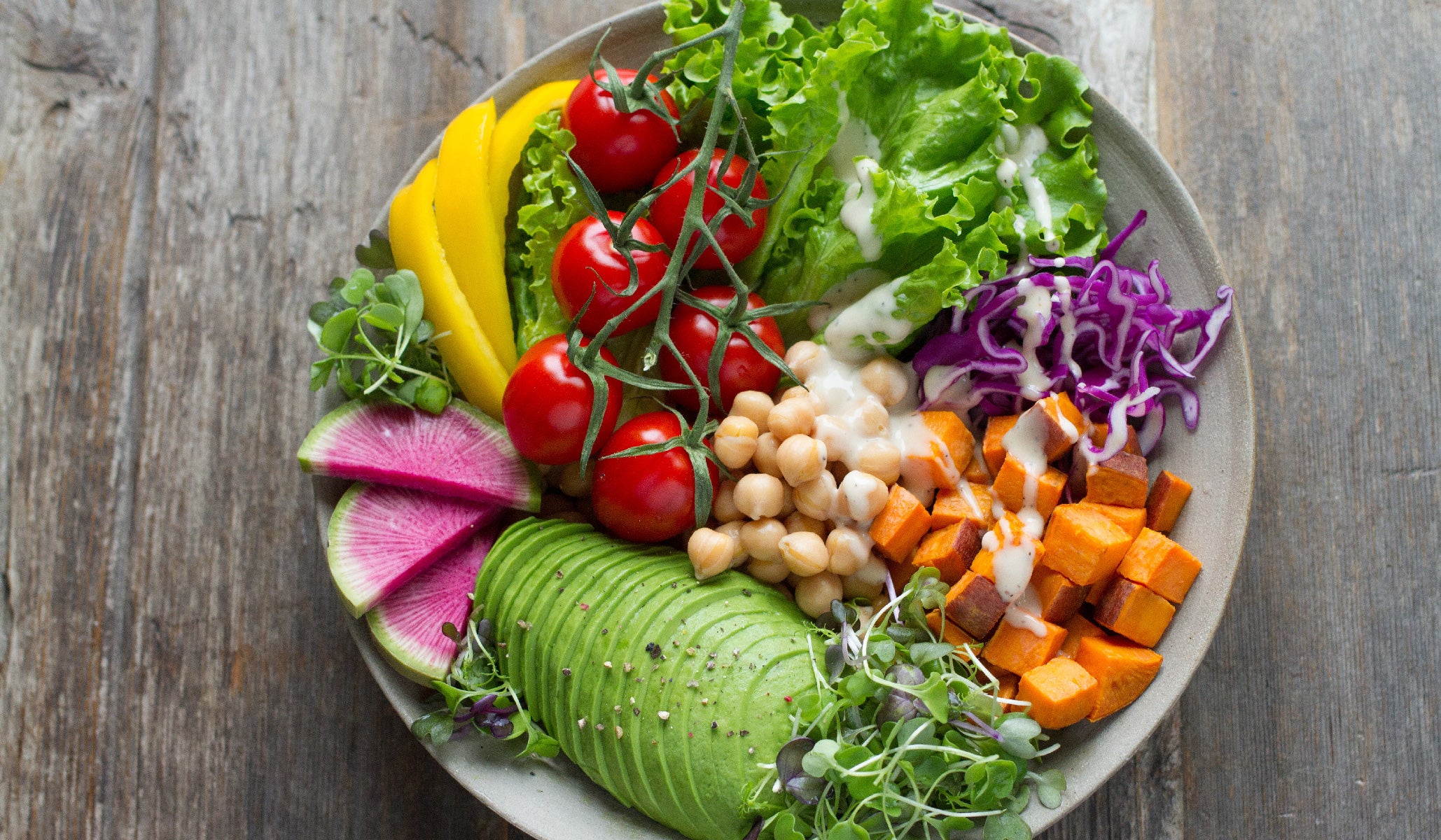 No Meat May -- 5 Reasons You Should Go Vegan For a Month
Whether you are a meat-lover or you are already a vegetarian, you might find this article interesting.  
 There has been some growth in the number of plant-based bloggers with a healthy diet, positive vibe and glowing skin. Have you ever wondered what they might be on about?
 So, why we should go vegan ?
Good for health
A Vegetarian diet can help to reduce the risk of heart disease and type 2 diabetes. Several studies have shown that the most nutrient-rich food are all vegetables. Few years ago, the World Health Organization announced that red meat like bacon, prosciutto and sausages— can contain carcinogens. Reducing meat intake might help reduce the risk of cancer.
It's cheaper!
Buying some good meat for dinner can be very pricy, while vegetables are relatively cheaper. Go green and you can even save some money. The money you save can be used to book a yoga lesson, to watch movies, or visit a museum!
Reduce your carbon footprint
 It takes up much more fossil fuels to produce 1 calorie of meat than to produce 1 calorie of vegetables. It's no doubt that following a vegan diet for a month can drastically reduce your carbon footprint.
Sparing the animal's life
Nobody should have to be killed for you to be fed. Going vegan is not just good for us physically, but can also help us be more humane and think about animal welfare.
Improve your culinary skills
You will pay more attention to the nutritional composition of your meal, to make sure you get sufficient protein, fiber, vitamin etc in your daily diet.
Quinoa Salad Bowl
 Ingredients:
1 ½  cups Healthworks Quinoa
1 diced English cucumber
3 diced Roma tomatoes
1/2 chopped red onion
1/2 cup chopped parsley
1/4 cup olive oil
3 tablespoon lemon juice
Healthworks Sunflower Seeds
Instructions:
Put

 

Healthworks Quinoa

 

into boiled water to cook until it is soft.
Drain quinoa, run it under cool water, drain again.

Stir quinoa with onion, cucumber, tomatoes and parsley . Add oil, lemon juice, and season with salt and pepper, top with

 

Healthworks Sunflower Seeds. Enjoy!
There are plenty of plant-based substitutes available
There are now plenty of dairy and meat substitutes available in supermarkets, such as hemp milk, almond milk, cashew cheese, tofu, seitan, tempeh, and even vegan ice-cream!
---