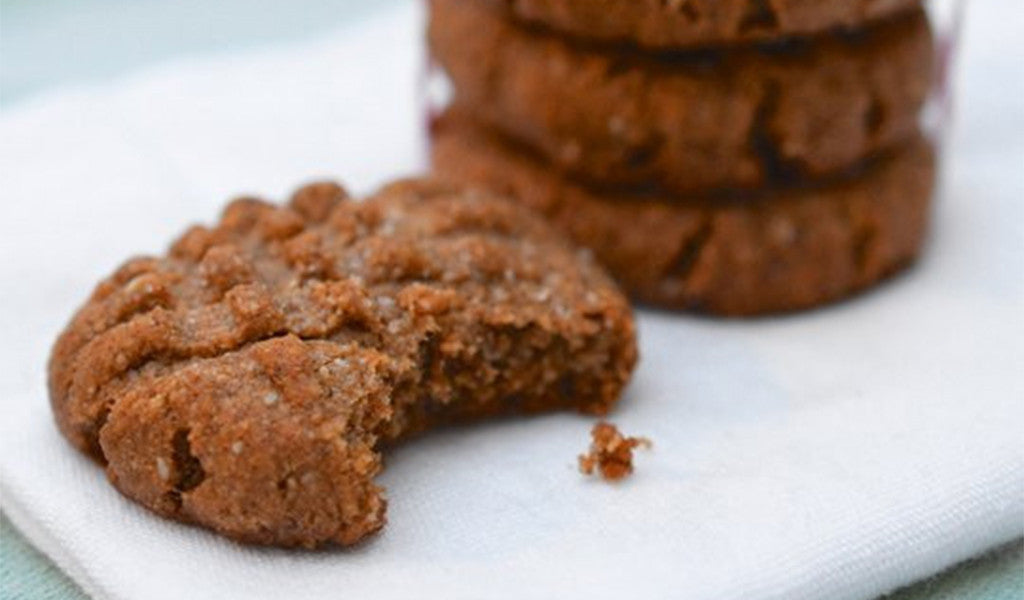 Chewy Almond Spice Cookies
Ingredients
2 tablespoons Healthworks Chia Seeds
1/4 cup + 2 tablespoons warm water
2 1/2 cups finely ground almond meal/flour
1/2 cup coconut flour
2 teaspoons cream of tartar
1 teaspoon baking soda
1/2 teaspoon salt
1 tablespoon ground cinnamon
3/4 teaspoon ground cloves
1/2 teaspoon ground allspice
1/2 teaspoon ground nutmeg
1 cup Healthworks Coconut Oil
1 1/2 cups coconut palm sugar or sucanat
Instructions
Preheat the oven to 350°F and place racks in the upper and lower third of the oven. Line 2 baking sheets with parchment paper.
Stir together the chia seeds and warm water in a small bowl. Set aside to thicken.
Whisk together the almond flour, coconut flour, cream of tartar, baking soda, salt, and spices in a medium bowl. Set aside.
Using an electric mixer, beat the coconut oil and coconut palm sugar or sucanat at medium speed until well combined. Add the chia seed mixture and beat until incorporated. Reduce the speed to low and beat in the flour mixture, periodically scraping the bottom and sides of the bowl with a spatula to ensure that the flour is fully incorporated. Refrigerate the dough for 30 minutes.
Scoop a heaping tablespoon of dough into your palm and roll it into a 1 1/2-inch ball. Place it on one of the prepared baking sheets. Repeat with the remaining dough, spacing the balls 2 inches apart. Flatten the balls with the tines of a fork, making a crosshatch pattern.
Bake until the cookies are golden around the edges, about 12 minutes, rotating the baking sheets between the oven racks halfway through baking.
Let the cookies cool on the baking sheet for 5 minutes, then transfer to a wire rack to finish cooling.
---