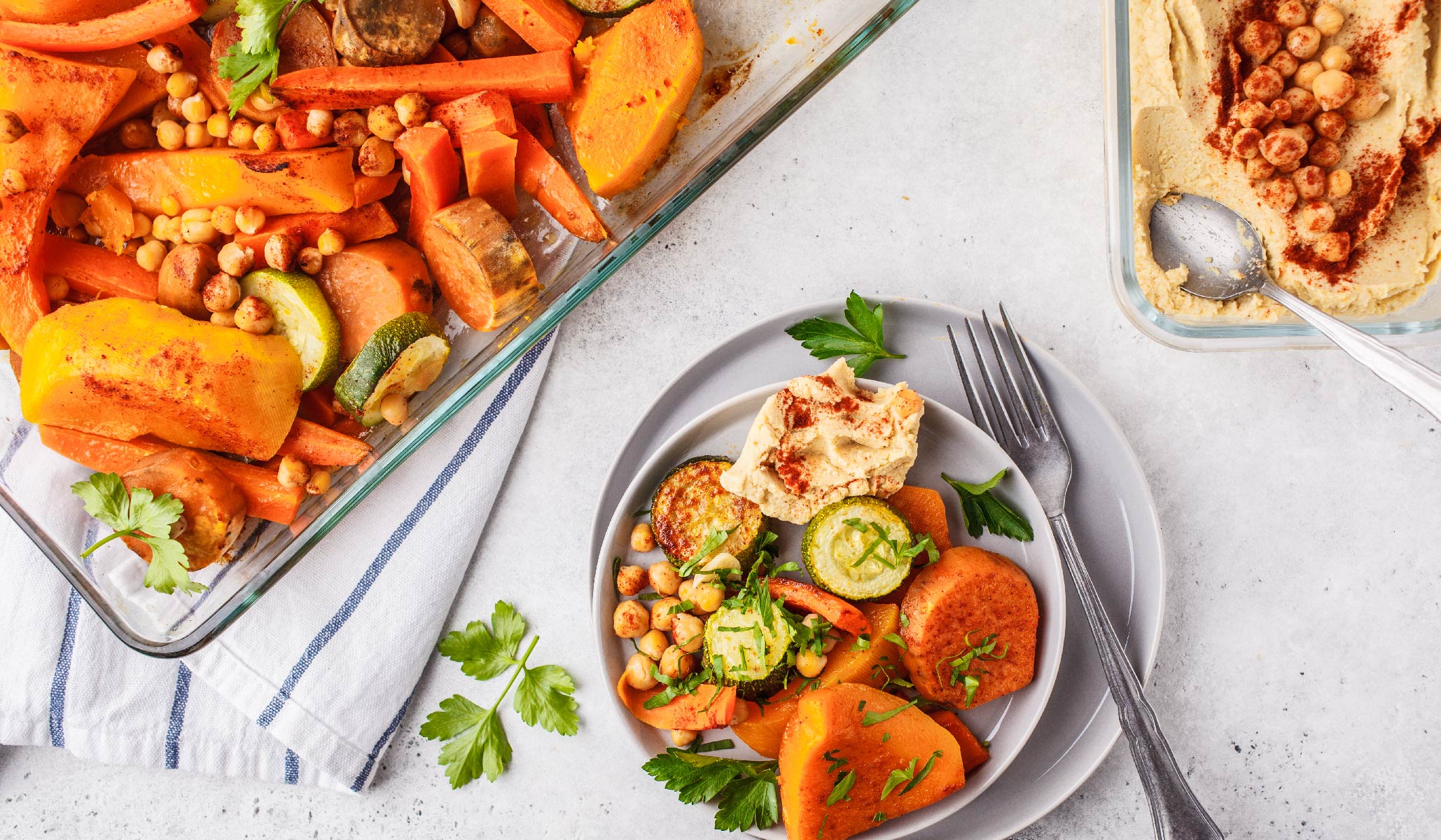 Three Thanksgiving Superfood Recipes
Thanksgiving is a time of a year where family and friends gather together to enjoy a good meal and delightful time. It's not the time to strictly count calories, however, why not add as many as nutritious foods as possible to your Thanksgiving dinner menu?
Sweet Potato Hummus
Ingredients:
1 large sweet potato, peeled and cubed
1 can organic chickpeas 
2 Tablespoons Tahini
2 Tablespoons Olive Oil
2 garlic cloves, minced
½ Fresh Lemon, Juiced
1 teaspoon cumin
1 teaspoon sriracha
Dash of Healthworks Cinnamon Powder
Salt/Pepper to taste
Instructions:
Boil a large pot of water, lower to medium and add in sweet potatoes, let cook for 10-15 minutes. Strain and let cool

In a food processor, blend all the ingredients until desired consistency, add more Olive oil if dry.

Serve with fresh veggie sticks, pita or crackers. Enjoy!
Quinoa Stuffed Pepper
1 cup Healthworks Quinoa
2 cups water
6 large bell peppers (Sliced in half lengthwise, with seeds and white pith removed) 
1 onion, diced
1 clove garlic, minced
1 cup mushrooms, diced 
1 zucchini, diced 
2 tablespoons Healthworks Coconut Oil
1 cup marinara sauce
Salt & Pepper for tasting
Instructions:
Preheat the oven to 350 F

Place the bell peppers on baking sheet and bake for 5 minutes, remove from oven and set aside

Combine 1/2 cup Healthworks Quinoa with 2 cup of water in a medium saucepan. Bring to boil. Cover, reduce heat to low, and simmer until quinoa is tender (about 15 minutes)

Melt the coconut oil in a large pot over medium heat, put in the onion and cook for 5 minutes

Add in mushroom, garlic and zucchini, then saute until all veggies are tender, about 5-8 minutes. Season with salt and pepper

Add in cooked quinoa and marinara sauce, stir well.

Scoop the filling into each pepper, add a little marinara sauce over each pepper.

Put the pepper in the over and bake for 20 minutes.

Serve with a side of chili sauce. Enjoy!
Ginger Fizz Mocktail (1 serving)
Ingredients:
For Ginger syrup:
1 cup water 
3 tbsp Honey
2 tsp Healthworks Ginger Powder
For the Mocktail
A small ginger, sliced
Juice of 1 Fresh Lemon
1 stick lemon grass
1 cup Sparkling water
Ice
Instructions:
Bring honey and water to boil over medium high heat

Add the ginger powder and bring the mixture back up to a simmer

Remove from heat and allow to steep for at least 30 minutes

Put ginger slices in a glass

Pour in the ginger syrup and sparkling water

Add lemon juice and ice, stir well and enjoy!
Special Promotion For Ginger Powder 1lb
Simply Enter discount code:   ginger   at checkout on Healthworks.com, to enjoy 15% off, on Healthworks Ginger Powder 1lb*
*Limited-time offer only
---